Where to stay in Belo Horizonte – A guide to the old mining city of Brazil
Belo Horizonte is the capital of the state of Minas Gerais, located in southeastern Brazil.
It is the first planned city in Brazil and, nowadays, it is known as one of the Latin American business cities par excellence.

Leisure in Belo Horizonte is lived in its many restaurants, discos, and bars where there is no lack of a good beer, wine or the famous cachaca.
Belo Horizonte enjoys pleasant temperatures all year round. There is no extreme cold or heat and the winds are soft. Therefore, it can be visited during any season.
Belo Horizonte is called the "Brazilian capital of bars" for its nearly 14,000 establishments.
Belo Horizonte has two airports: Carlos Drummond Airport, located in Panpulha, and Tancredo Neves International Airport, located in Confins.
This city can be explored walking, by bus, with its 300 lines that connect the entire metropolitan region, or by metro, with 2 lines and 19 stations.
As for the best areas to stay in Belo Horizonte, the City Center stands out for its accommodation of all kinds and high-end hotels. (See accommodation in Belo Horizonte City Center).
Here's a guide with the best areas to stay in Belo Horizonte, Minas Gerais
The best areas to stay in Belo Horizonte, Minas Gerais
1. Our favorite area: Belo Horizonte City Center
The Belo Horizonte City Center is known for its diversity of styles. It is a mixture of old buildings, typical Art Decò facades and modern buildings from the mid-twentieth century.
A good reference in this area is Alfonso Pena Avenue, where there are cultural centers and a large part of the city's commerce.
In addition, the City Center houses the Municipal Park, as well as emblematic squares that include Sete de Setembro and Rui Barbosa, considered the soul of this district.
Among other of its tourist attractions is the Art and Craft Fair of Alfonso Pena Avenue, which takes place every Sunday and is the largest of its kind in Latin America, with about 3000 exhibitors.
One of the most visited shopping points in this area of Belo Horizonte is the picturesque Mercado Central or Central Market, which has more than 400 stores ranging from gastronomy to handicrafts shops.
In the City Center, you can walk or use different bus lines. Being the heart of Belo Horizonte, it also has the central railway station of the city.
The City Center is one of the best areas to stay in Belo Horizonte for its hotels for all types of travelers and budgets.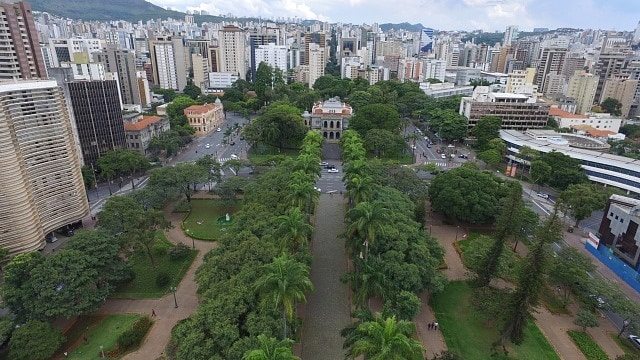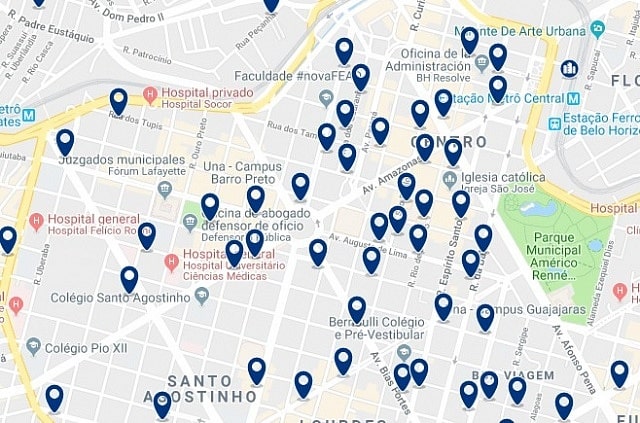 Why is this a recommended area to stay in Belo Horizonte:
Best area for sightseeing
Great public transport connections
Near the attractions of the city
---
2. South of the City Center (Savassi, Lourdes, Funcionarios & Sao Pedro neighborhoods)
Towards the south central area of ​​Belo Horizonte is the Savassi district.
Savassi is a traditional leisure area with many clubs, restaurants, and cultural centers that maintain a lively atmosphere.
In Savassi, it is easy to find a good place to have fun, coffee shops with live music that share spaces with bookstores, as well as several bars that play pop-rock and samba.
The neighborhood is one of the coolest areas of the city and borders with Funcionarios, Lourdes and Sao Pedro.
It is a privileged place for being a commercial area and still maintaining the tranquility of a residential neighborhood, preferred by hipsters and bohemians.
This area is only 15 minutes away from the City Center and has several transport options, including buses.
A meeting point here is the famous Freedom Square (Praça da Liberdade), located at the end of Bias Forte Avenue.
Savassi, Lourdes, Officials, and Sao Pedro stand out for their streets lined with palm trees in all their extension, gardens and marble statues.
This is one of the best areas to stay in Belo Horizonte for being near the historical sites, for having many leisure places and for hosting a variety of hotels.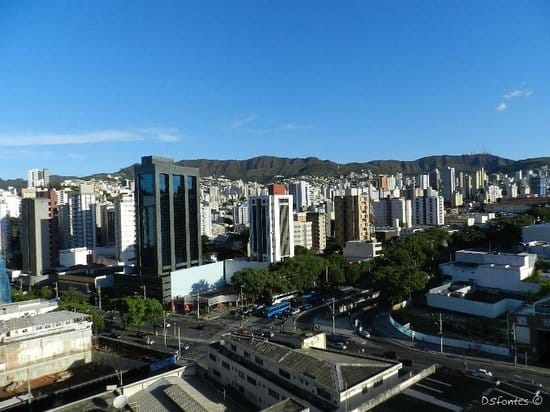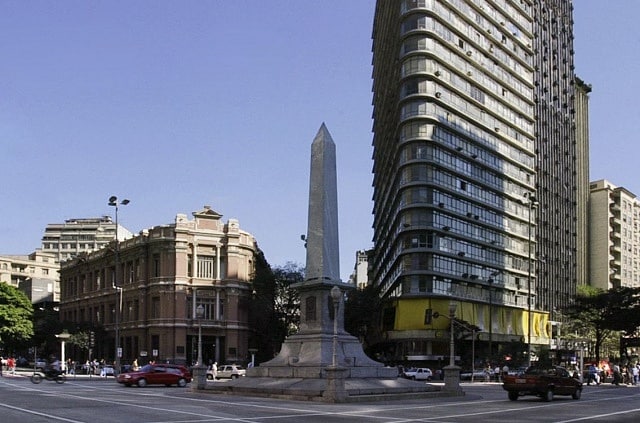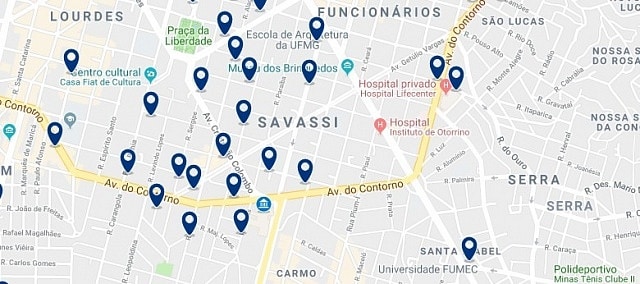 Why is this a recommended area to stay in Belo Horizonte, Brazil:
Exclusive area
Great food and shopping centers
Hipster area
Safe area to stay in Belo Horizonte
---
3. Pampulha & Airport
Pampulha is located north of Belo Horizonte and is the headquarters of the city's airport.
It is located about 8.5 kilometers from Belo Horizonte City Center and has a large artificial lake.
Here are several icons of the city such as the Modern Complex of the Pampulha, an architectural icon.
It is here that the most important airport of Minas Gerais, Carlos Drummond de Andrade, is located, which gives the area a business atmosphere.
Pampulha is one of the most visited tourist areas of Belo Horizonte, as it has buildings such as the Church of San Francisco de Asís and the Pampulha Museum of Art.
Another attraction in this area is the Mineirão stadium, the second-largest stadium in Brazil that hosted some matches of the 2014 FIFA World Cup Brazil 2014.
Pampulha has varied accommodation and is one of the best areas to stay in Belo Horizonte for those who have a short stay in the city or an early flight.
---
Read this in other languages