Where to Stay in Graciosa: A Guide to the Smallest of the Canary Islands
La Graciosa is the smallest of the eight islands that make up Spain's Canary Islands Autonomous Community. Located two kilometres north of Lanzarote, Graciosa is the latest island to officially join the archipelago (up until 2018, it was considered a minor islet). La Graciosa is part of the province of Las Palmas and is famous for its arid landscapes and unspoiled beaches. In this post, we will explore the best areas to stay on the island of La Graciosa, Spain.
---
Why you should visit La Graciosa
Its small size and relative isolation (it is the only Canary Island without an airport) make La Graciosa the least visited in the archipelago. However, after its recent upgrade from an islet to a full-fledged island, surely more and more travellers will come to discover its intact coastal landscapes, its diverse sea beds and its fishing villages. Graciosa is fast becoming the Holy Grail of island collectors. See accommodation on the island of Graciosa.
Like the rest of the Canaries, La Graciosa has a volcanic origin. The island is extremely arid and is completely covered in small desert shrubs and dry land. Its entire territory is within the Chinijo Archipelago Natural Park. This protected area covers an area of 700 km2 and is the largest marine reserve in the European Union. The Chinijo Archipelago stands out for its diversity of aquatic species and endemic and migratory birds and is a paradise for scuba diving and birdwatching enthusiasts.
As it couldn't be otherwise, La Graciosa's main tourist attractions are its beaches. Despite its volcanic origin, the beaches on Graciosa boast golden and white sands, crystal clear waters and soft waves. The main beaches of La Graciosa include Playa de las Conchas, Playa de la Cocina, Playa Francesa, Playa del Salado and Playa Lambra. See accommodation near the beach on Graciosa island.
With a population of under 800 inhabitants, La Graciosa is the least populated of the Canary Islands. Its main settlement and capital, Caleta de Sebo, offers typical Canarian architecture and the atmosphere of a fishing village. See accommodation in Caleta de Sebo.
---
When to visit La Graciosa
Due to its geographical position in the Atlantic Ocean, very close to the Sahara desert, La Graciosa has a subtropical desert climate. However, the influence of the trade winds and the Canarian current moderate temperatures considerably. La Graciosa enjoys warm temperatures, sunny days and very little rainfall throughout the year. During the summer, the average temperatures usually range between 21 and 29 ºC. On the other hand, winters are mild, and temperatures rarely drop below 14 ºC.
From a tourist point of view, La Graciosa experiences two high seasons: the summer, coinciding with the holiday period in Spain and Europe, and the winter, when many tourists come to the Canaries from the continent to escape the freezing temperatures back home. For this reason, the best time to visit La Graciosa is during the spring (May – June) and autumn (October – December).
---
Getting there and moving around
La Graciosa doesn't have an airport. The only way to get to La Graciosa is by flying into the Lanzarote Airport (ACE). Located in San Bartolomé, 40 kilometres from the town of Órzola, this important Canarian airport offers direct connections to many destinations in the archipelago, mainland Spain and continental Europe (especially France, the United Kingdom, Germany, Central Europe and Scandinavia). From the port of Órzola, you can get to La Graciosa by ferry. Operated by Lineas Romero, this ferry link connects both islands in just over 25 minutes. See ferry routes, schedules and fares.
Graciosa does not have public transport and, because it sits in a national park, the ferry does not take rental cars. The best way to get around La Graciosa is by bicycle (there are multiple bike rental locations in Caleta de Sebo). The island's roads are unpaved, and motor vehicles are strictly limited to residents with a special permit. There are 4×4 Jeep-taxi services that you can hire to tour the island. Another excellent option to get around Graciosa is hiring tours and activities that include transportation.
---
Where to stay in La Graciosa
The best area to stay in La Graciosa is Caleta de Sebo. The island capital is home to practically all the accommodation options. It is where you can find restaurants, banks, supermarkets and tour agencies to explore its beaches or go scuba diving. Additionally, Caleta de Sebo has the only port on the island. See accommodation in Caleta de Sebo.
Keep reading to learn more about the best town to stay on the island of La Graciosa, Canary Islands.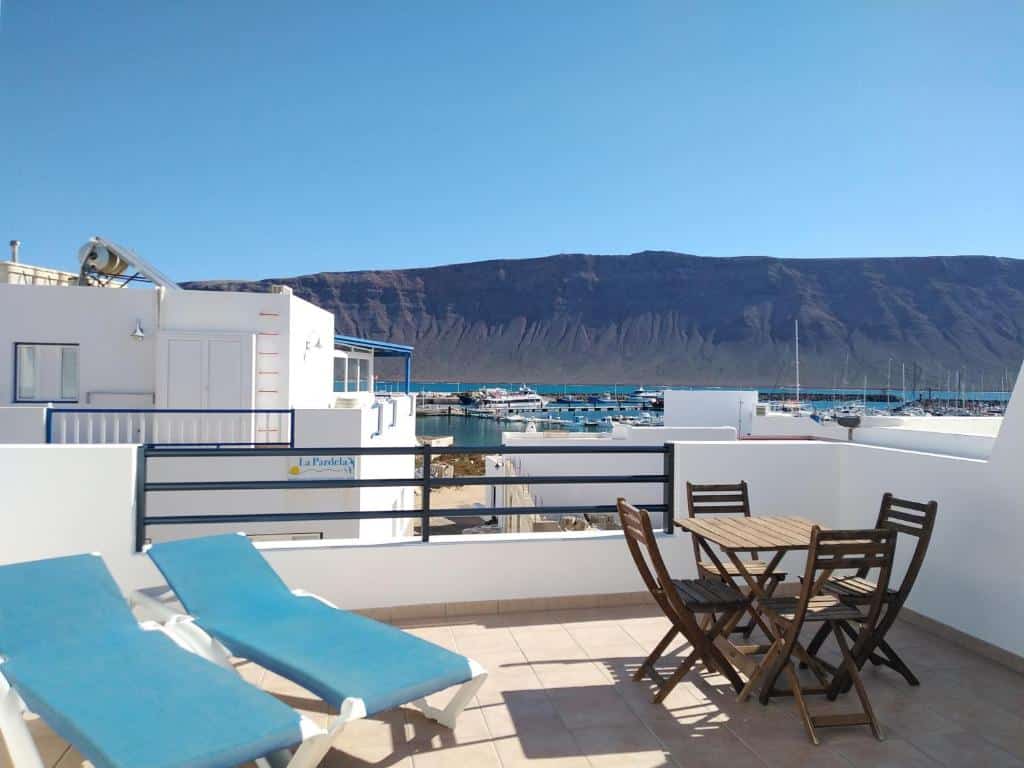 The Best Areas to Stay on the Island of La Graciosa, Spain
1. Recommended area: Caleta de Sebo
Caleta de Sebo, también conocida como Caleta del Sebo o "La Caleta" es una localidad ubicada en la costa sureste de la isla de La Graciosa.
Esta pintoresca localidad canaria es la capital y núcleo más poblado de la isla.
Caleta de Sebo es una parada obligatoria para todos los turistas que visitan La Graciosa, ya que cuenta con la única terminal de ferry de la isla.
El puerto de Caleta de Sebo ofrece varias conexiones diarias entre la capital graciosera y el puerto de Órzola, en el norte de Lanzarote. El trayecto, de aproximadamente 7 kilómetros, dura unos 30 minutos.
Por ser el único centro de población relevante de La Graciosa, Caleta cuenta con los servicios básicos que pueden encontrarse en esta isla de poco más de 700 habitantes, supermercados, un banco, y un puñado de restaurantes.
Existen también varias agencias turísticas, puestos de alquiler de bicicletas y oficinas para contratar tours de buceo, lo que facilita recorrer esta isla que no tiene transporte público.
El Museo Chinijo, ubicado en el centro de la localidad, ofrece una pequeña colección dedicada a la historia natural y a la cultura local de La Graciosa.
Caleta del Sebo está también cerca de varias playas como las de La Laja, El Salado y Playa Francesa.
La oferta de alojamiento en La Graciosa está compuesta casi en totalidad por apartamentos de alquiler turístico. Adicionalmente, existe un camping en las afueras del pueblo, cerca de la playa del Salado.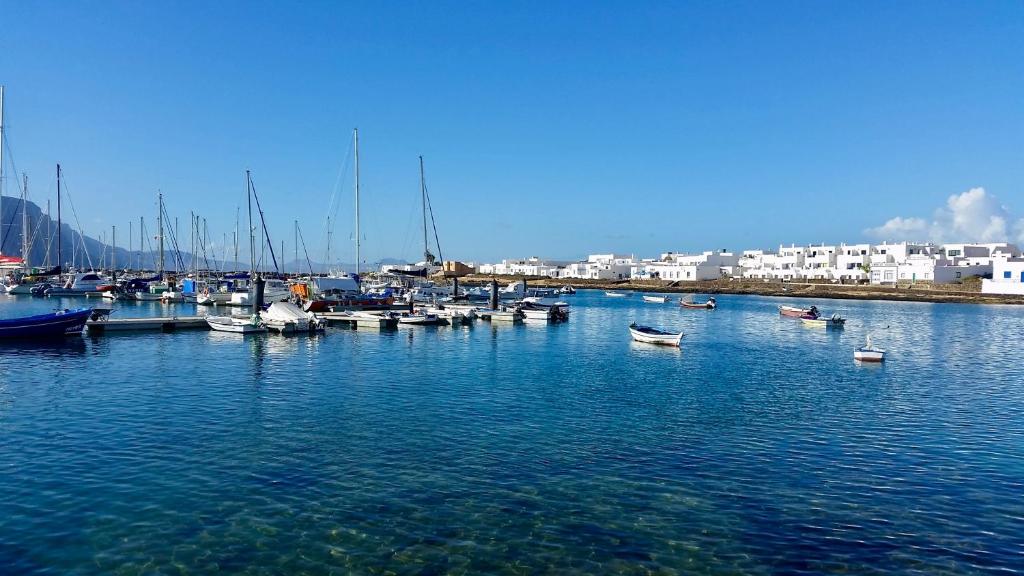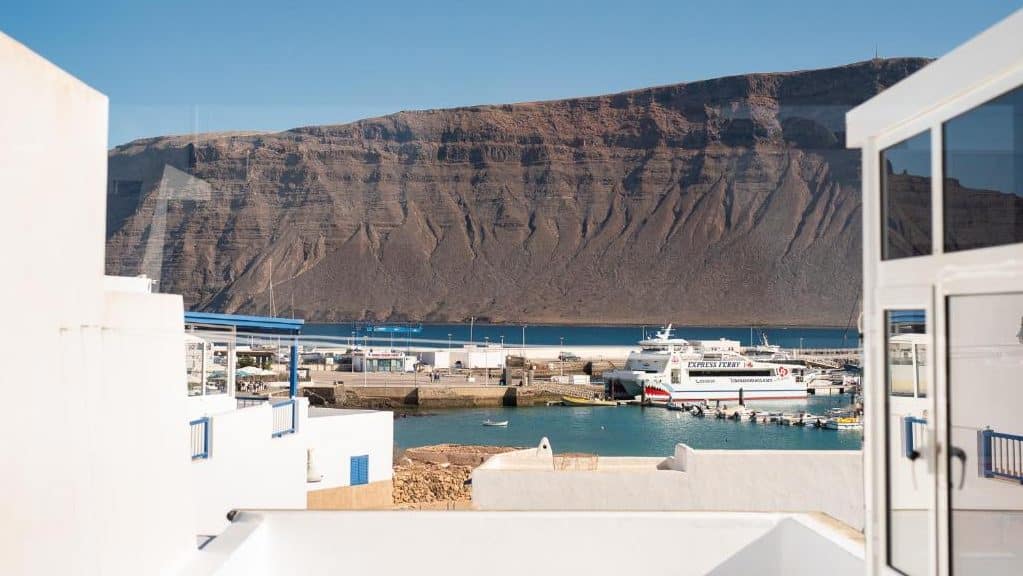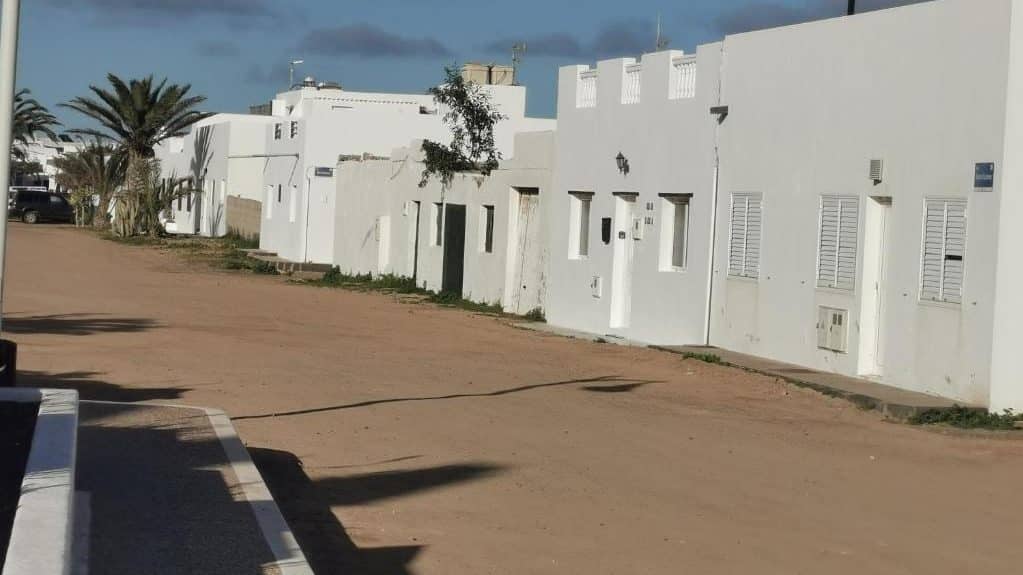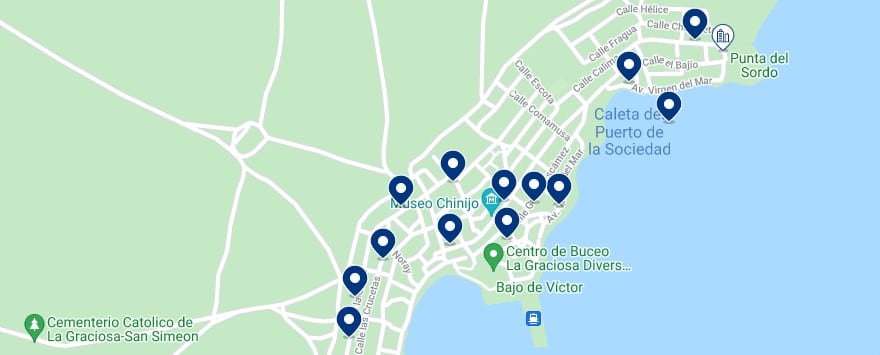 Why is this a recommended area to stay in La Graciosa, Spain:
Ferry terminal
Supermarkets, restaurants and banks
Tours and excursions
---
Read in other languages:
|ES| Las mejores zonas donde alojarse en La Graciosa, Islas Canarias.