Where to Stay in La Paz – A Guide to the Bolivian Capital
La Paz, officially Nuestra Señora de la Paz (Our Lady of Peace), is the political and cultural capital of Bolivia. Located in the west of the country, at an elevation of roughly 3,640 m (12,000 ft) above sea level, La Paz is the world's highest national capital. Its metropolitan area is the most populated and fastest-growing city in Bolivia and is home to many cultural, historical, and natural attractions. In this post, we will explore the best areas to stay in La Paz, Bolivia.
Located at the intersection of many of the most popular South American tourist routes, and boasting beautiful colonial architecture and an impressive natural backdrop, La Paz is a major tourist destination and stopping place for visitors coming from Peru and Lake Titicaca and traveling to Argentina, Paraguay, or Brazil.
The main attractions Central La Paz include Plaza Murillo, Basílica de San Francisco, Plaza Mayor de San Francisco, and The Witches' Market, Calle Jaén, Palacio Quemado, and La Paz Cathedral. See accommodation in La Paz City Center.
The City Center is also home to several museums focusing on everything from art and history to coca-growing; some of the most popular include the Coca Museum, the National Museum of Art, the Museum of Musical Instruments, Museo Costumbrista Juan de Vargas, Museo San Francisco, Museo Tambo Quirquincho, and the Pre-Columbian Precious Metals Museum.
For outdoor lovers, La Paz is home to some incredible national parks and preserves such as the Valle de la Luna, Mount Illimani, Devil's Tooth, and Cotapata National Park.
Due to its high-altitude location in the Bolivian Andean Plateau, La Paz has a subtropical highland climate. By South American standards, La Paz is a very cold city. Average high temperatures remain stable throughout the year (15 ºC), while average lows can range from -4 ºC in July to +5 ºC in January. The summer (December through March) is the rainiest season. The best time to travel to La Paz is from April to October. It'll be cold at night, but daytime temperatures are pleasant for outdoor activities and sightseeing, and it's less likely to rain.
To get to La Paz by air, the city is served by the El Alto International Airport. Located 13 km west of Downtown La Paz, this airport, the second-busiest in the country after Santa Cruz de la Sierra's, handles domestic connections to many destinations in Bolivia and a handful of international flights to cities in Peru, Chile, Colombia, and Brazil.
La Paz is also very well-connected by long-distance buses to the rest of Bolivia and Peru. See long-distance bus routes, schedules & fares.
To move around the city and its metropolitan area, La Paz has a public transportation system consisting of bus lines (locally called micros), shared taxis (called trufis), and regular taxis. Additionally, the Bolivian capital offers an extensive aerial cable car network (teleférico) that works as a metro system. It consists of 26 stations and ten lines: Red, Yellow, Green, Blue, Orange, White, Sky Blue, Purple, Brown, and Silver. The Historic City Center is pedestrian-friendly.
The best area to stay in La Paz is the Historic City Center. This impressive historic area is home to La Paz's best colonial architecture, museums, cultural attractions, typical restaurants. Centro also offers the widest selection of accommodations ranging from dirt-cheap budget hostels and posadas to luxury boutique hotels. See accommodation in La Paz City Center.
If you're looking for a more exclusive, less hectic alternative to the busy downtown streets of Centro, then the city's Macrodistrito Sur (South District) is by far the best location in La Paz for you. The city's South End is also the safest area to stay in La Paz. See accommodation in La Paz – South.
Another good option to consider when choosing the best area in La Paz, particularly if you're traveling on a budget, is El Alto and around the airport.
Keep reading to find out more about the best location in La Paz for tourists.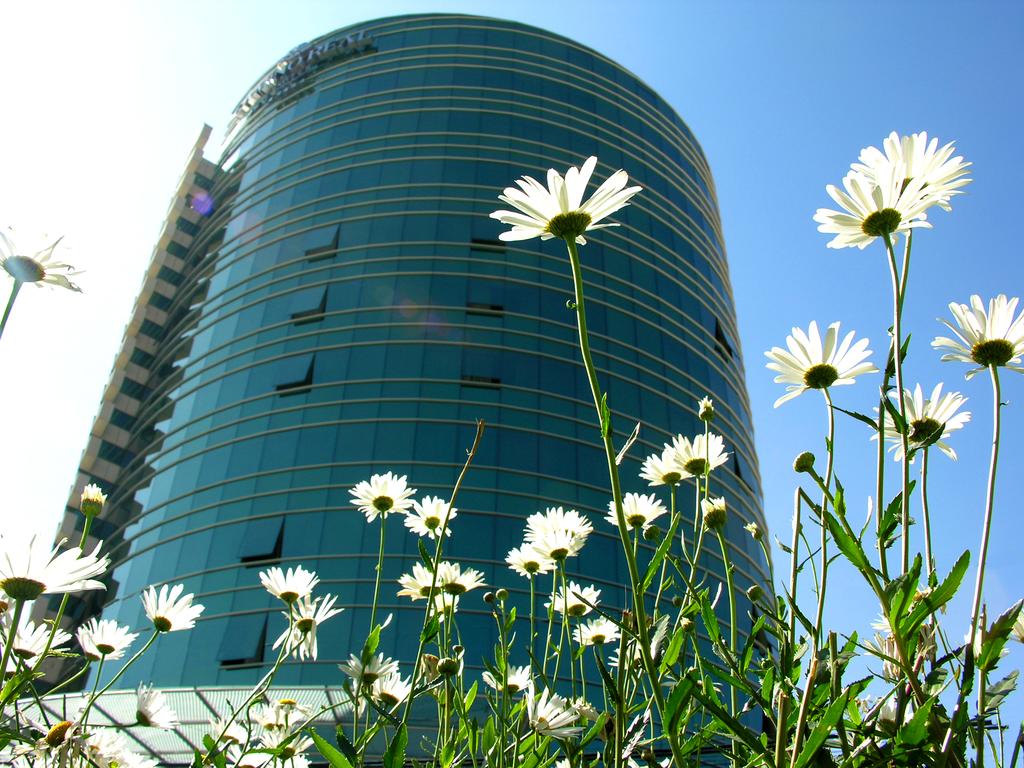 The Best Areas to Stay in La Paz, Bolivia
1. Recommended area: La Paz City Center
As expected, the Historic Center of La Paz is the heart of the city.
The founding place of Nuestra Señora de La Paz by the Spanish in 1548, Centro is home to the main cultural and historical attractions in the Bolivian capital.
La Paz City Center's layout is characterized by a grid layout in the flat areas that extends into a meandering tangle of small alleys towards the surrounding hills.
Centered around Plaza Murillo, the City Center displays a collection of narrow streets lined by palaces and colonial-style mansions.
Around Plaza Murillo you'll find several of the most representative buildings of Bolivia's administration such as Palacio Quemado, seat of the Executive, Palacio Legislativo De Bolivia, which houses the Plurinational Congress, and the Casa Grande del Pueblo, the presidential residence.
The nearby National Museum of Art has an important collection of colonial paintings from the 16th, 17th and 18th centuries.
On the other side of the Avenida Mariscal Santa Cruz is Plaza Mayor de San Francisco and its 18th century church.
Not far from here lies the Witches' Market, one of the main tourist attractions in the city. This immense open-air market is famous for its stalls selling all kinds of products used by local shamans in their healing, protection and witchcraft rituals. Among the many products that can be found in this peculiar esoteric shopping center are ox eyes, alpaca fetuses and a great variety of medicinal and hallucinogenic herbs.
The Killi Killi Viewpoint, located east of the Historic Center, offers impressive views of La Paz and the surrounding mountains.
To get around the center of La Paz and to other districts, there are a large number of bus lines covering the area. In addition, this district has taxis and trufis.
The accommodation offer in the center of La Paz is extremely varied. Here, you can find everything from cheap backpacker hostels and guesthouses to the most luxurious boutique hotels in renovated colonial palaces.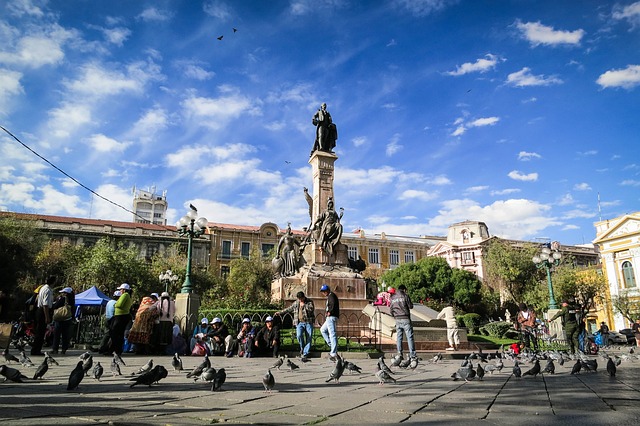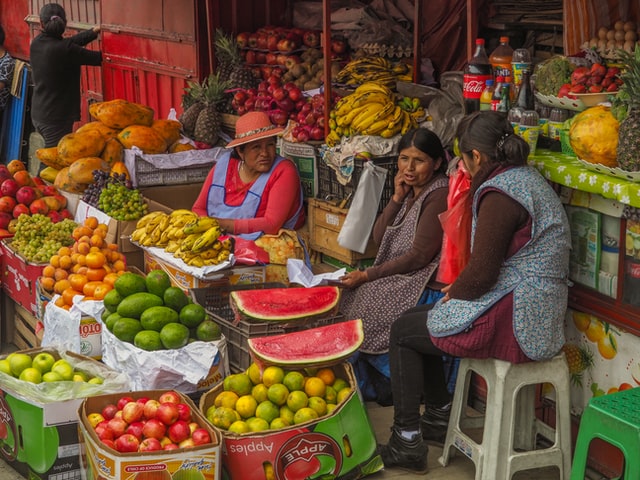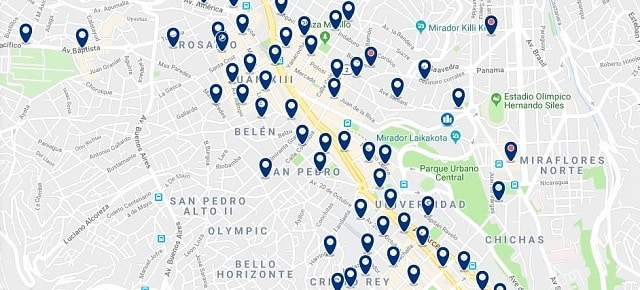 Why is this a recommended area to stay in La Paz:
Pedestrian-friendly
Mercado de las Brujas
Heart of the city
Close to the attractions
Plaza Murillo
Wide variety of hotels
---
2. South La Paz
Macrodistrito Sur, or South La Paz, is located about 10 km south of the Historic City Center.
This upscale area has become the Bolivian capital's main shopping and financial district. It is also home to the city's middle and upper class.
This huge district (it is called macrodistrito for a reason) is divided into several smaller neighborhoods.
The most interesting areas from a tourist point of view are Calacoto, San Miguel, and Irpavi. These areas are home to the city's main shopping centers, office towers, upmarket restaurants and nightclubs, and some of the best international hotels.
While the South District is not as culturally interesting as the Historic City Center, it is a safe area to stay in La Paz, especially as a foreign tourist.
Because it is home to the city's commercial strips, office towers, and international embassies, South La Paz is the best area to stay in La Paz for business travelers.
---
3. Near the Airport
El Alto International Airport serves the city of La Paz.
This airport is located 14.5 kilometers northwest of downtown La Paz.
Located at an altitude of 4061 masl, El Alto International Airport is the highest international airport and the fifth highest commercial airport in the world.
This air terminal receives flights from the main cities of Bolivia.
In addition, it has regular flights to several destinations in Argentina, Peru, Paraguay, Brazil, Chile, and Peru.
The area surrounding the airport is a good area to stay in La Paz, as this district has cheap hotels and budget accommodation.
El Alto is a recommended area to stay in La Paz for travelers who need to be close to the air terminal, especially if they have an early flight.
---
Read this in other languages