Where to Stay in Cork – A Guide to the "Rebel City"
Cork is the second-largest city in Ireland. It is located on the River Lee, in the southwest of the island and in the province of Munster. This city is an important economic, industrial and university centre in the country and it's famous for being the culinary capital of Ireland and for being home to the largest natural harbour in Europe and the oldest yacht club in the world. In this post, we will explore the best areas to stay in Cork.
The main tourist attractions in central Cork are the English Market, a quaint old-style food market, Saint Fin Barre's Cathedral, withs in impressive Gothic Revival spires, the Cork City Gaol Museum, a 19th-century jailhouse and the Crawford Art Gallery, with a notable collection of contemporary art. Other attractions include 17th-century Elizabeth Fort, the Cork Public Museum and Fitzgerald Park.
If you're into castles, a mere 8km northwest of the city centre, in Blarney, lies Blarney Castle, a medieval stronghold home to Blarney Stone. According to local legend, those who kiss the stone will receive the gift of the gab (the ability to speak confidently in a way that those who listen will believe you). Other than Blarney, several towns around Cork are home to castles, tall houses and fortifications. Blackrock Castle, for example, is located about 2 km from Cork city centre, is a lovely 16th-century castle complete with an observatory, visitor centre and restaurant. Other important fortifications in County Cork include Belvelly Castle, Ballincollig Castle and Fort Mitchel.
As with the rest of Ireland, Cork has a mild oceanic climate. This means the city's weather is mild throughout the year. Temperatures below 0ºC in the winter or above 25ºC in the summer are very rare. Rainfall and fog are abundant year-round. The best time to visit Cork is during the summer (June through September).
Cork is home to the second-busiest airport in Ireland. Cork Airport offers frequent direct connections to lots of destinations in the UK and Europe through traditional and low-cost carriers. In order to arrive in the city by train, Cork's main railway station (Kent Station) is located just east of the Victorian Quarter in the City Centre and offers frequent Intercity services to Dublin and Tralee, as well as commuter services to Mallow, Cobh and Midleton. Various bus companies also provide links throughout County Cork and nationwide. See train and bus schedules and fares.
When it comes to public transport, Cork is served by buses run by Bus Éireann. It is a fairly comprehensive network, however, in order to reach the outlying suburbs or the natural sights around the city, you may choose to rent a car for your stay in Cork.
The best area to stay in Cork is the City Centre. This lively central area offers the widest selection of accommodation, sights, and nightlife, as well as the best transport options. See accommodation in Cork City Centre.
Other great areas to keep in mind when deciding where to stay in Cork include the Victorian Quarter, the University College area and Southeast Cork.
Alternatively, the historic town of Cobh, located 13 km south of Cork, offers a more relaxed atmosphere and several historical attractions. See accommodation in Cobh.
Keep reading to find out more about the best areas to stay in Cork, Ireland.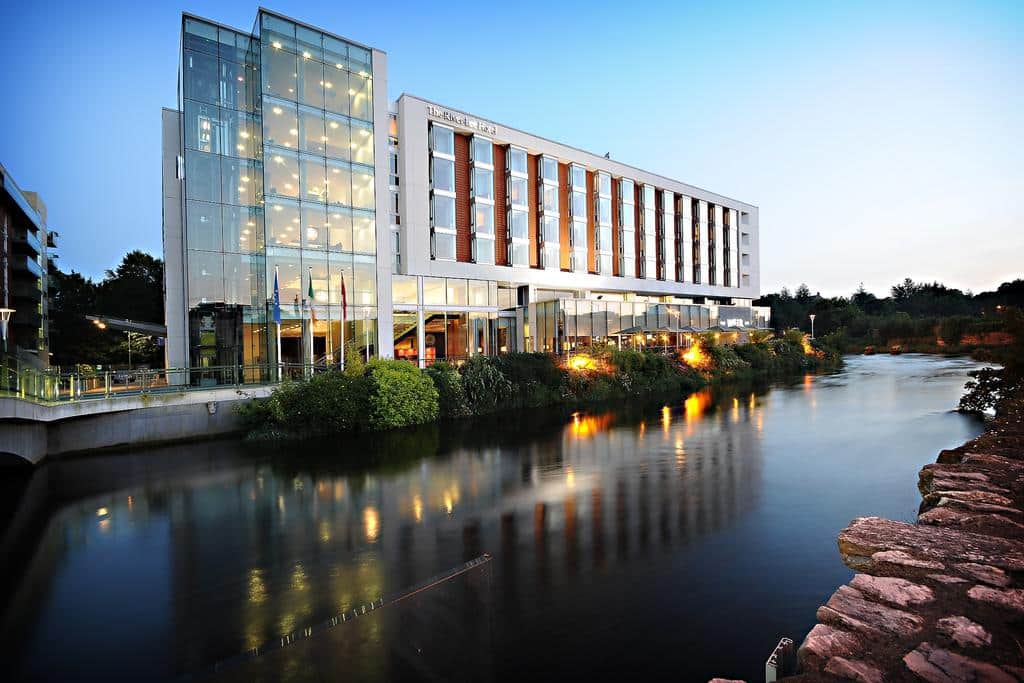 The Best Areas to Stay in Cork, Ireland
1. Recommended Area: Cork City Centre
Cork's City Centre is located on an island formed by two channels of the River Lee.
With St Patrick and Washington's streets as its main thoroughfares, the City Centre is where most shopping, dining and entertainment areas in Cork in Cork are located. This lively district is also home to most of the city's hotels, hostels and tourist apartments.
Perhaps the best-known attraction in this district is The English Market, a lovely mid-19th century market, popular for its architecture as well as for its locally produced artisan food.
For art lovers, nearby Crawford Art Gallery showcases a collection of Irish contemporary art.
On the east end of the island is Fitzgerald Park, a beautiful English-style public garden complete with a museum, sculptures, walking paths and manicured landscaping.
As it couldn't be any other way, the City Centre is the best-connected area in Cork. All bus lines stop somewhere in the district or have their terminus in it. That means moving around the city and to outlying suburbs and towns is quite straightforward.
When looking for the best area to stay in Cork, no other place can beat the City Centre.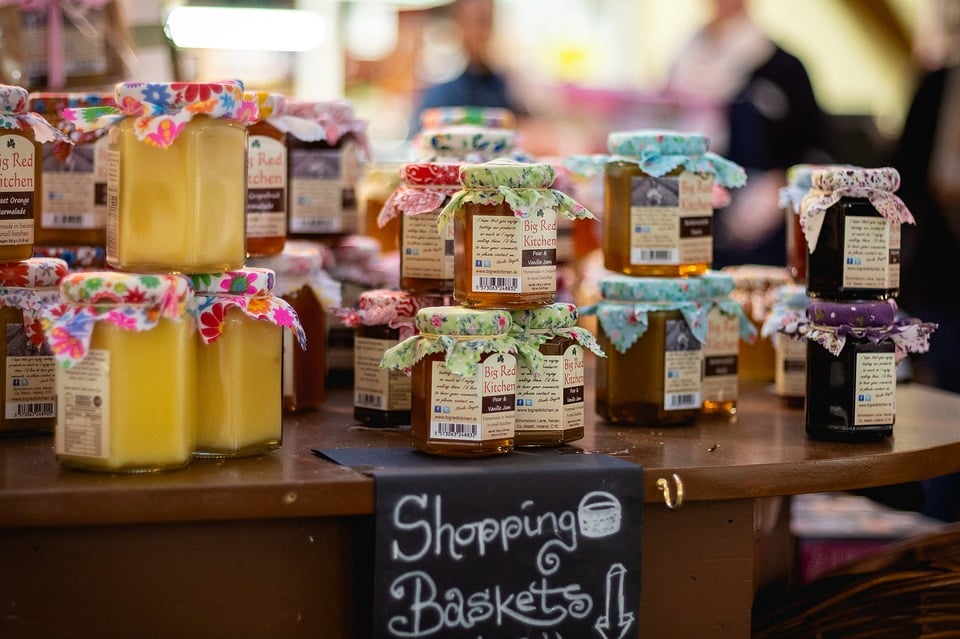 Why is this a recommended area to stay in Cork:
Heart of the city
Main shopping streets
Best area for nightlife
English Market
Very well-connected
Crawford Art Gallery
---
2. Kent Station & the Victorian Quarter
Cork's Victorian Quarter is located right next to the heart of the city and it's another great place when deciding where to stay in Cork.
Located north of the River Lee and centred around MacCurtain Street, this charming district gets its name from its lovely old Victorian buildings and houses once home to the city's traders, merchants and craftsmen.
Today, this quaint area is home to some of Cork's charming shops, quirky cafés, restaurants, pubs and live music and shows venues. It is also considered an alternative and hipster-friendly location in the city.
St Patrick's Bridge connects the Victorian Quarter with Cork's City Centre.
Cork's main train station (Kent Station) is located adjacent to the Victorian Quarter, on the north side of the river. This station, the main transportation hub in Cork, offers great connections to other cities in Ireland, as well as commuter services to places like Cobh.
Right across the bridge, you'll find Parnell Place Bus Station, the main bus station in Cork. It offers Expressway and Regional services as well as national and even international connections.
The Victorian Quarter is home to award-winning hotels, charming B&Bs and some backpacker options, so no matter your style or budget, it is a great location to stay in Cork.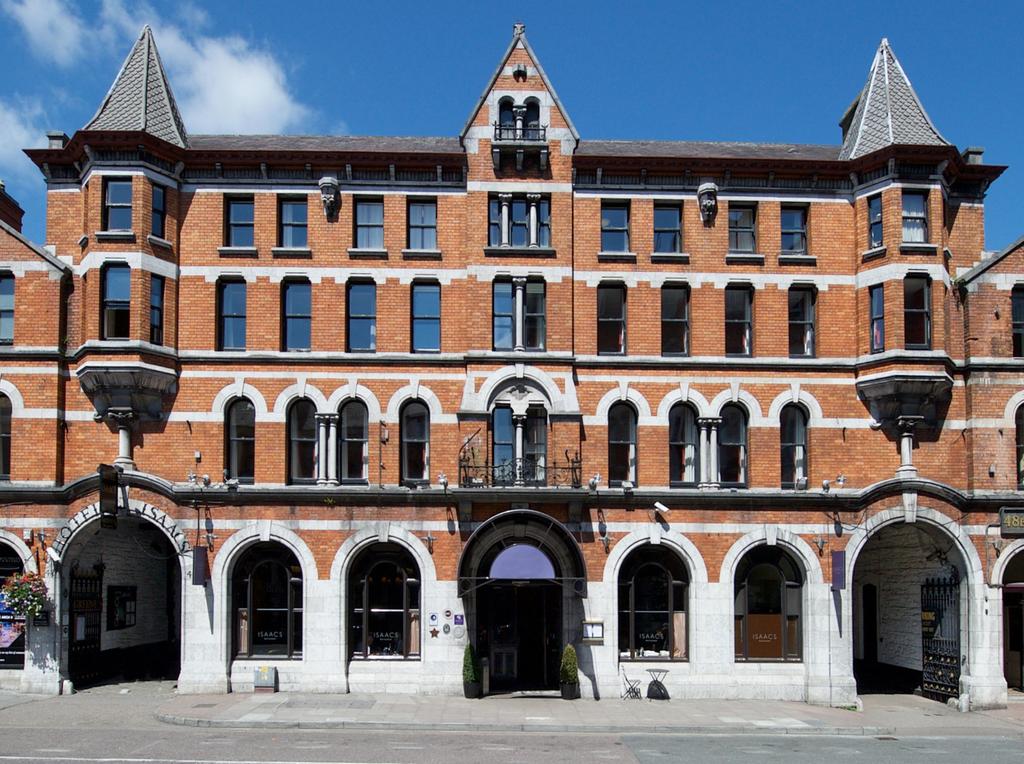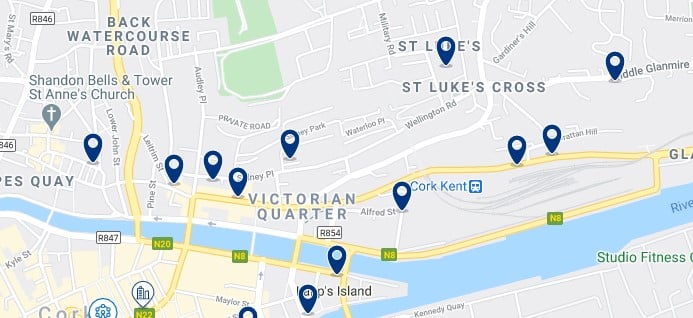 Why is this a recommended area to stay in Cork:
Walking distance to City Centre
Bus and train stations
Quaint and charming streets
Lively nightlife
Great restaurants
Hipster area in Cork
---
3. Around University College Cork
Founded in 1845, University College Cork, also referred to as National University of Ireland, Cork, is one of the leading third-level teaching and research institutions in Ireland. It was created as one of the three Queen's Colleges on the island, the other two in Belfast and Galway.
With around 20,000 students, UCC is one of the largest universities in the country. It is located south of the River Lee, about 2 kilometres west of the City Centre.
The college's beautiful Tudor Gothic style quadrangle, known locally as the "Main Quad" is a tourist attraction in itself. It houses a unique collection of Ogham Stones, thought to be burial stones or boundary markers.
Being close to the City Centre and home to a large student population, this area has a distinctly youthful and lively atmosphere.
Just north of the main campus lies the beautiful Fitzgerald Park, along with many museums and art galleries.
In order to reach The English Market or Kent Station, you can hop on any of the frequent bus services covering the area. You may also choose to walk.
The area around UCC is home to nightlife options and restaurants. Several of the city's budget and business hotels are also nearby. During school holidays, some student residences also double as hotels.
---
4. Douglas and Southeast Cork
Douglas is a suburb located in the southeast end of Cork.
Originally an independent village, the city's thriving linen industry and subsequent residential developments in the 19th and 20th centuries caused Douglas to become a part of Cork.
Today, Douglas mainly consists of upper-class residential areas.
The centre of the old village, located adjacent to Douglas Court Shopping Centre, is home to the district's shopping, dining and entertainment.
Douglas Golf Club, located south of the village's old centre, was founded in 1909 and designed by golfing legend Harry Vardon.
How long it takes to get from this area to the City Centre will largely depend on where in the district you stay and how you plan to travel. If you have a car, reaching The English Market shouldn't take longer than 20 minutes. If you prefer to walk, reaching the centre from Douglas Village Mall will take you about 40 minutes.
Although Douglas lacks the wide selection of accommodation available in the central districts, it is home to some of the most luxurious hotels in town. That said, there are also some budget B&Bs to choose from.
---
5. Cobh
Cobh is a seaport town located southeast of Cork. With a population of around 12,000, this small seaside locality sure has a lot to offer.
The town's maritime and shipbuilding tradition dates back centuries and it was one of the main transatlantic passenger ports in Ireland. Its harbour saw millions of Irish migrants leave for North America and thousands of deported men, women and children shipped to penal colonies like Australia. It was also the last port of call of the RMS Titanic before it famously sank into the North Atlantic Ocean in 1912.
Today, Cobh is an important tourist town. Its main attractions focus mainly on its maritime legacy.
The top sights in Cobh include St Colman's Cathedral, the Cobh Heritage Centre, the Titanic Experience and Trail walking tour, Cobh Museum and the Cobh Road Train.
Its compact town centre is filled with colourful houses, once the home of seafarers and fishermen, as well as pubs, restaurants and cafés.
Cobh is connected to Cork via buses and trains. The train ride takes about 25 minutes to Kent Station and offers breathtaking views of the River Lee and Lough Manon.
---
Read in other languages: