Where to Stay in Digby – A Guide to the Scallop Capital of The World
Digby is a town in Nova Scotia. Located in the southwest of the province, on the western shore of the Annapolis Basin and nicknamed "The Scallop Capital of The World," Digby is famous for its scallops and fishing town charm. In this post, we will explore the best areas to stay in Digby, NS.
Digby's Town Centre is located right on the Annapolis Basin. This compact and charming district is home to Digby's top cultural and historical tourist attractions, such as the Digby Pier Lighthouse, the Admiral Digby Museum and Fishermen's Memorial Park. See accommodation in Central Digby.
Other unmissable attractions in and around Digby include the Fundy Rose ferry, Van Tassel Lake, the Replica of Maud Lewis House, Annapolis Basin Look Off Provincial Park, Smith's Cove Historical Society & Old Temperance Hall Museum and The Joggins.
Due to its coastal location in Nova Scotia, Digby has a temperate oceanic climate. This translates into four very distinct seasons. Summers are usually warm, with temperatures typically ranging between 15 and 21 ºC. Meanwhile, winters cold and snowy, with temperatures around -6 and 1 ºC. The best time to visit Digby is from May to late September, when temperatures are pleasant and you can enjoy outdoor activities and sightseeing.
Digby does not have an airport. In order to get to Digby by air, the closest airports are Saint John Airport (80 km away) and Fredericton International Airport (150 km away). Both airports offer regional and domestic connections to important cities in eastern Canada including Toronto, Montreal and Ottawa. For a wider selection of domestic and international routes, including several US and European destinations Halifax Stanfield International Airport is located some 230 km away from Digby.
To move around, Digby is small enough that you can walk anywhere. There are also some bus routes available to reach other towns, and you can choose to rent a car for your trip.
The best area to stay in Digby is the town centre. Digby's centre is home to the main attractions and museums, some nightlife options and the best seafood restaurants in the area. See accommodation in Digby.
Keep reading to find out more about the best location in Digby, NS.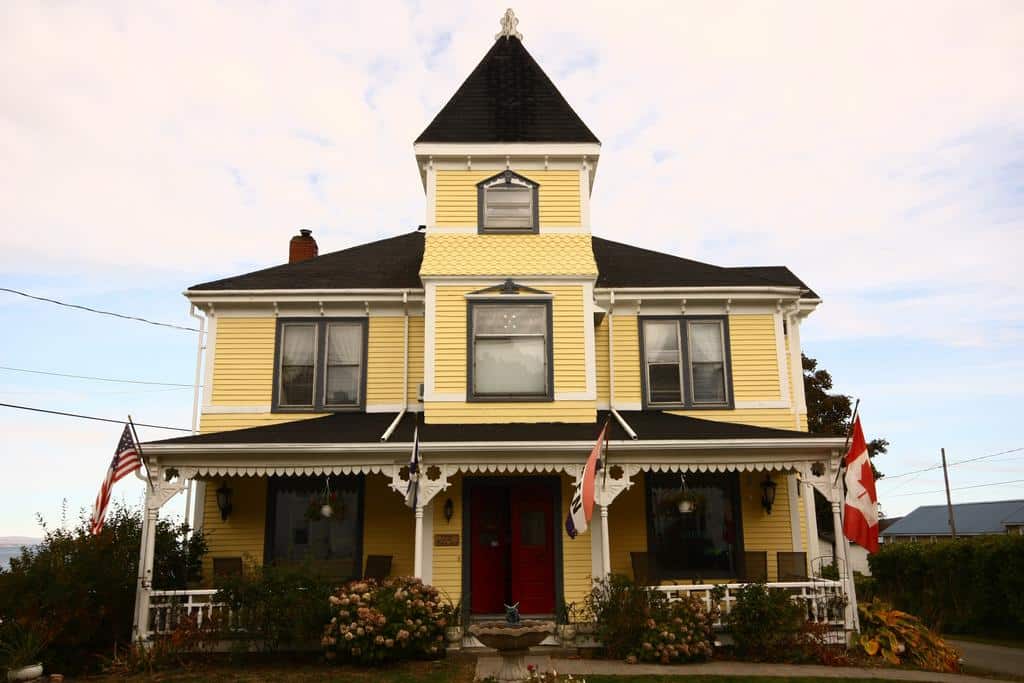 The Best Areas to Stay in Digby, Canada
1. Recommended area: Town Centre & Waterfront
Central Digby is the best area to stay to experience this town's historical heritage and enjoy the best views of the Annapolis Basin.
This compact area located next to the shore is home to Digby's main attractions, restaurants and the widest accommodation offer.
Some of the attractions that can be found here include the Admiral Digby Museum, a small local museum with exhibits focusing on maritime history and industry.
The Digby Pier Lighthouse, located on the waterfront, is Digby's most recognizable landmark.
One of the main reasons you may choose to stay in this area is the delicious local food. Several restaurants, particularly the ones on Water Street, specialize in the famous Digby scallops.
Without a doubt, Downtown and the Waterfront are the best areas to stay in Digby thanks to their restaurants, shops and their wide hotel offer.
---
Read this in other languages