Where to Stay in Ibagué – A Guide to the Musical Capital of Colombia
Ibagué is the capital city of the department of Tolima in Colombia. Located within the Andean Volcanic Belt in the center of the country, Ibagué is famous for its musical heritage, as well as for being an important business and industrial center in Colombia. In this post, we will discover the best areas to stay in Ibagué, Colombia.
The main attractions in Ibagué's City Center include Bolívar Square, Música Park, Plaza Murillo Toro, and the Tolima Art Museum. See accommodation in Ibagué City Center.
This Colombian town is also known for its gardens and city parks like Alexander von Humboldt Botanical Garden, San Jorge Botanical Garden, and Centenario Park.
Ibagué is especially famous for hosting the Festival Folclórico Colombiano (Colombian Folk Festival), an anual celebration of national culture taking place every June. This festival attracts thousands of visitors to this Tolima city.
Some other natural attractions in Ibagué include the Combeima Canyon, Martinique Ecological Park, Entreaguas Natural Reserve, and La Plata Waterfall.
Because of its location in Colombia's Central Andes, Ibagué has a tropical rainforest climate. Average temperatures remain constant throughout the year and typically hover between 19 and 30 ºC. Rains can happen anytime, but the wettest months are April, May, and October. Because of its constantly warm temperature, Ibagué can be considered a great destination year-round. However, the best time to visit Ibagué is during January, July, or August, the driest months.
To get to Ibagué by air, the city is served by Perales Airport. This small airport offers connections to other destinations in Colombia like Bogotá, Medellín, and Cali.
Ibagué is also connected by long-distance buses to the rest of Colombia. See long-distance bus routes, schedules & fares.
Local transportation in Ibagué consists of several bus lines. There are also taxi services available, and you can rent a cheap car during your stay.
The best area to stay in Ibagué is the City Center. This historic area is home to Ibagué's best cultural attractions, colonial architecture, restaurants, nightlife, and shops. It is also where the best hotels in Ibagué are located. See accommodation in Ibagué City Center.
Keep reading to find out more about the best location in Ibagué for tourists.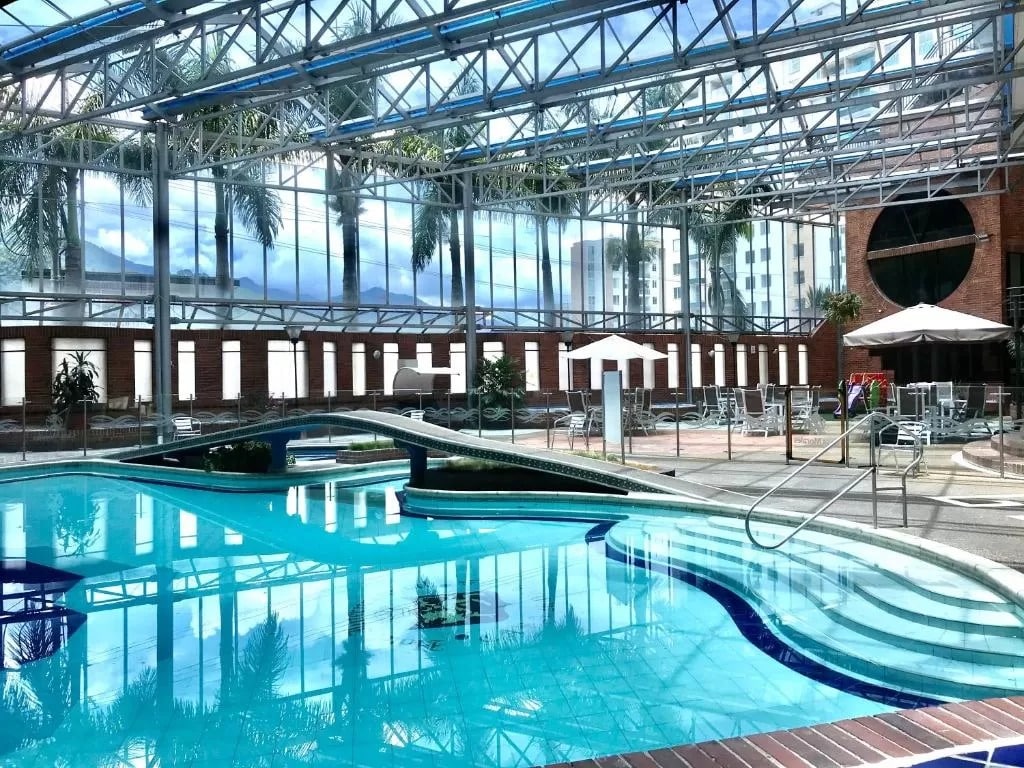 The Best Areas to Stay in Ibagué, Colombia
1.Recommended area: Ibagué City Center
Ibagué City Center stands out for hosting of the main festivals in the city and its attractions.
Among the sights in this area you'll find the San Jorge Botanical Garden, Centennial Park and Plaza Simón Bolívar, as well as the cathedral.
Nearby, you'll find the Music Park and the Garzón y Collazos Acoustic Shell, where many concerts are held.
The Tolima Art Museum is the main cultural attraction of the city and displays temporary exhibitions of contemporary art.
In the center are some of the most important business places in the city, including the Alfonso López Pumarejo Convention Center.
---
Read this in other languages