Newark is the largest city in New Jersey, United States, known for being part of the New York City Metropolitan Area. It is located 8 miles west of Manhattan and is an important transportation hub. This post will discover the best areas to stay in Newark.
---
Despite being primarily a business destination due to its proximity to New York City, Newark attracts many tourists yearly. It is known for its historical sites, such as the Newark Museum and the Cathedral Basilica of the Sacred Heart. It is also home to The Prudential Center, which hosts numerous concerts and sports events throughout the year.
The ideal time to visit Newark is during the spring and fall months when temperatures are moderate, averaging between 50°F and 80°F. The city is well connected through the Newark Liberty International Airport, a major international gateway providing frequent flights across the country and abroad. Once in Newark, public transportation like buses and trains offer easy access to various parts of the city.
Downtown Newark is the best area to stay in Newark due to its central location and proximity to major attractions such as The Prudential Center and Newark Museum. The neighborhood offers a variety of dining options and shopping venues as well.
Another great location to consider when deciding where to stay in Newark is around Newark Liberty International Airport, a great area if you're on a United layover or need to be close to this hub for an early flight.
Needless to say, Staying in Newark offers an excellent alternative for accommodation when visiting New York City, as it offers cheaper hotels, efficient transportation options, and accessibility. The affordability of accommodations in Newark compared to New York City makes it an attractive choice for travelers on a budget. Furthermore, Newark provides seamless transportation to and from NYC through its well-connected public transit system, including NJ Transit and PATH trains.
If you want more information on where to stay while visiting this fascinating city, keep reading our guide about the best areas to stay in Newark.
---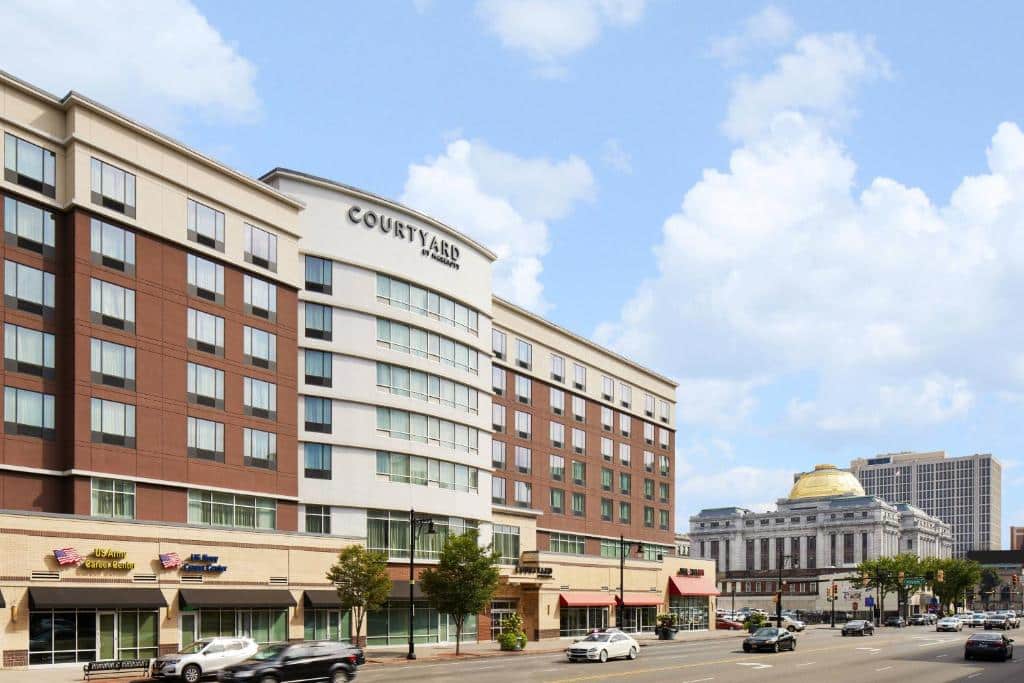 ---
The Best Areas to Stay in Newark, NJ
1. Downtown Newark
Our Recommended Area to Stay in Newark, NJ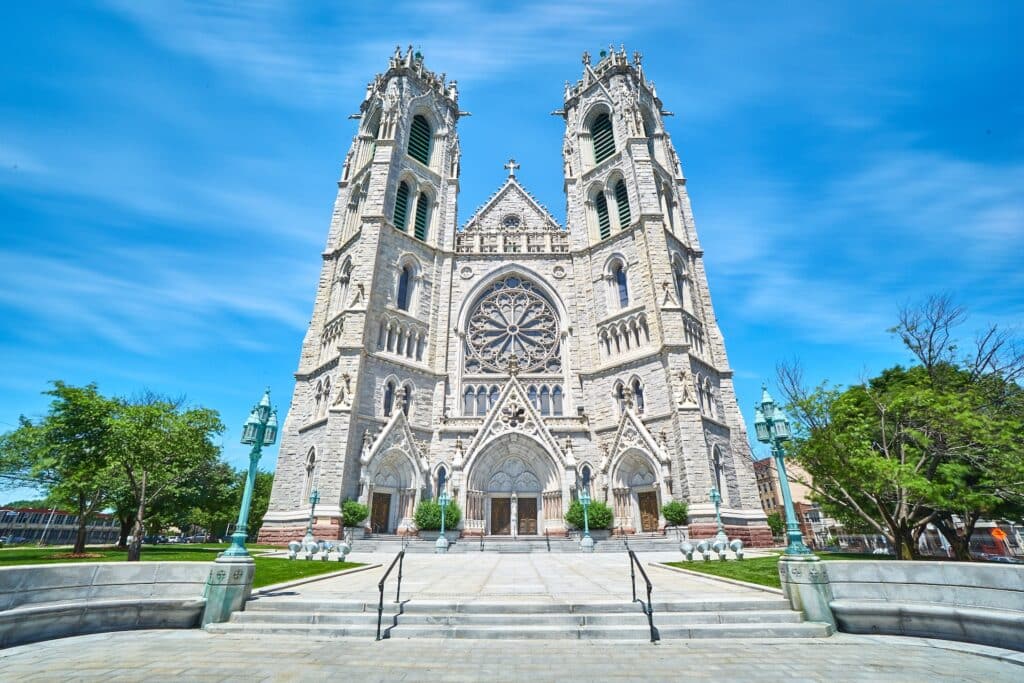 Downtown Newark, located in the largest city of New Jersey, offers a rich historical and architectural experience. With its central location, which is also just a few miles from the bustling heart of New York City, guests can enjoy a convenient base for exploring both cities.
The neighborhood of Downtown Newark boasts charming architecture with styles such as Beaux-Arts, Art Deco, and Gothic Revival. The area is home to the Newark Museum of Art, which houses an extensive collection of American and international art; the New Jersey Historical Society, which offers engaging exhibits about the state's past; and the Museum of Public Art at Express Newark, showcasing unique contemporary artworks.
Broad Street and Halsey Street are lined with many shops and boutiques. Moreover, visitors can also explore Military Park Commons – a popular shopping center in the neighborhood.
Downtown Newark's main squares include Military Park and Washington Park, which frequently host events, outdoor performances, and communal gatherings. Downtown Newark is home to several bars, clubs, and restaurants, and the Prudential Center hosts concerts and other entertainment events throughout the year.
Convenient transportation options are available within Downtown Newark. Nearby Penn Station provides access to New Jersey Transit trains and Amtrak and PATH connections into New York City. In addition to rail services, various bus routes connect travelers to various places within the city as well as NYC.
Downtown Newark offers a variety of hotels. Average hotel prices in Downtown Newark range between $100 and $200 per night, making it a more affordable alternative to Manhattan's high hotel rates.
Featured Accommodation in Downtown Newark
---
2. Newark Airport Area
One of NYC's Air Hubs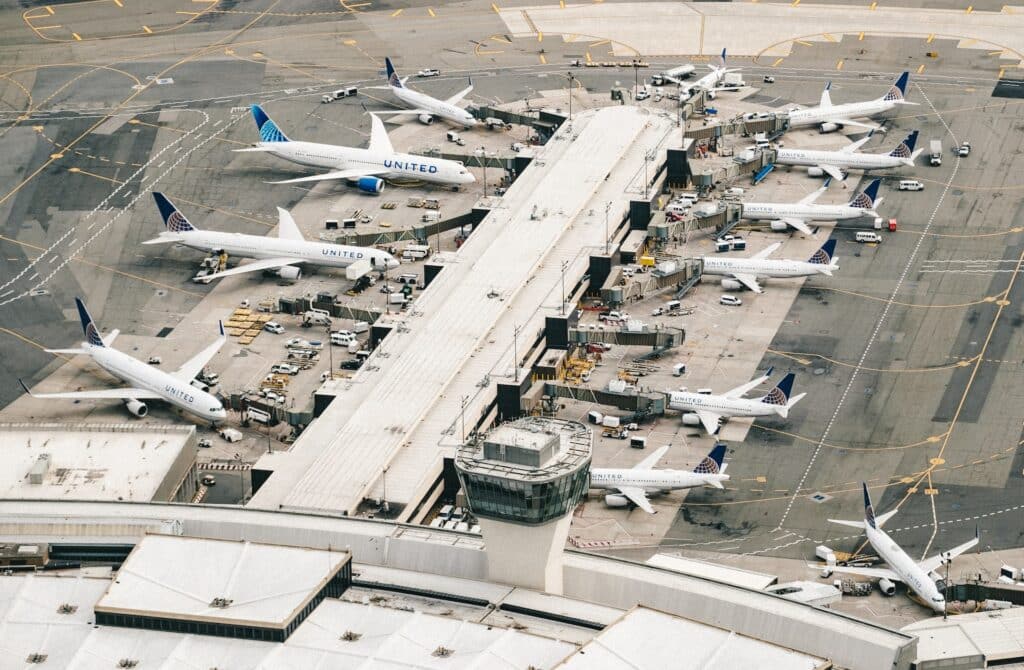 Newark Airport, formally known as Newark Liberty International Airport (EWR), is one of the major airports serving the New York metropolitan area. Situated just 3 miles south of Downtown Newark in New Jersey, this transportation hub offers access to Newark and a convenient gateway to Manhattan.
As the first major airport in the United States, Newark Airport opened in 1928 and has grown exponentially in size and importance. Today, it is the nation's third-largest hub for United Airlines, which operates numerous domestic and international flights from this airport.
Newark Airport offers direct domestic flights and connections to Europe, Asia, and South America, making it a vital link for global travelers. Major airlines operating from this airport include United Airlines, American Airlines, Delta Air Lines, JetBlue Airways, and Southwest Airlines.
Despite being located outside Manhattan, getting to Newark Airport from both downtown Newark and Manhattan is relatively straightforward. From Newark Penn Station in Downtown Newark, take the AirTrain that connects directly to the airport terminal for a quick 15-minute ride. Alternatively, you can use NJ Transit trains or Amtrak to reach the airport.
Several transportation options are available for those traveling from/to Manhattan. The most common choice is taking the NJ Transit train from New York Pennsylvania Station (commonly referred to as Penn Station) directly to Newark Liberty International Airport station. Once there, you can hop onto the AirTrain to reach your desired terminal. This whole journey typically takes around 30-40 minutes.
As an accommodation option near transportation hubs like airports is often desirable for travelers with tight schedules or early morning flights, several hotels can be found around Newark Airport.
Featured Accommodation near Newark Airport
---
Read in other languages:
|ES| Las mejores zonas donde alojarse en Newark, Nueva Jersey.
---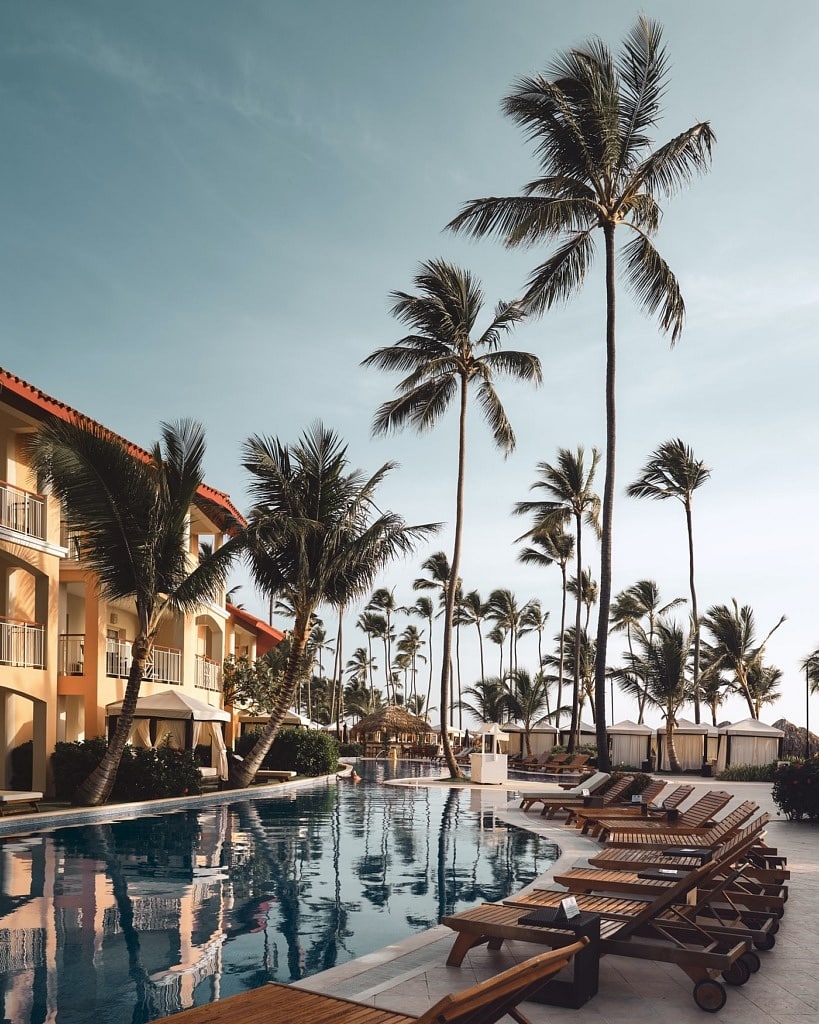 ---