Where to Stay in St. John's – A Guide to the Capital of Newfoundland & Labrador
St. John's is the capital and largest city of Newfoundland and Labrador. Located on Newfoundland Island, off Canada's Atlantic coast St. John's is famous for being the oldest European settlement and the easternmost city in Canada. In this post, we will explore the best areas to stay in St. John's, NL.
Downtown St. John's is located in Saint John's Harbour. This lively area is home to the city's top cultural and historical tourist attractions such as The Rooms cultural centre, the Basilica Cathedral, the Anglican Cathedral, Eastern Edge Gallery, the Commissariat House, the Colonial Building, George Street and Harbourside Park. See accommodation in Downtown St. John's.
On the eastern end of town lies the Signal Hill National Historic Site, a historic area overlooking the harbour home to landmarks and natural attractions including Cabot Tower, Cuckolds Cove, the Johnson Geo Centre, Ladies Lookout Trail and Quidi Vidi Lake. See accommodation near Signal Hill National Historic Site.
Other unmissable attractions in St. John's include The Fluvarium, MUN Botanical Garden and the scenic Quidi Vidi Harbour.
Due to its coastal location in Newfoundland and Labrador, St. John's has a humid continental climate. Both the Atlantic Ocean and the Gulf Stream moderate the temperatures. St John's summers are typically warm and sunny, with temperatures ranging between 12 and 20 ºC. Meanwhile, winters are cool and rainy, with temperatures around -8 and 0 ºC. The best time to visit St. John's is from April to late October. During these months temperatures are pleasant enough to enjoy sightseeing and outdoor activities.
To get to St. John's by air, the city is served by the St. John's International Airport. Located 5.6 km northwest of downtown St. John's, this small airport offers connections to several cities in Canada's eastern provinces including Montreal, Halifax and Toronto.
Currently, there are no passenger rail services in Newfoundland. St. John's is connected, however, through a bus network to other towns on the island. See bus routes, schedules & fares.
To move around town, St. John's has a public transport system consisting of bus routes. This city also offers regular taxis and mobile apps like Uber, and you can choose to rent a car for your visit.
The best area to stay in St. John's is the Downtown District. St. John's City Centre is home to the main cultural attractions and museums, the hottest nightlife venues and the best restaurants in town. Downtown is also where the top-rated hotels are located. See accommodation in Downtown St. John's.
Another great area to keep in mind when choosing the best location in St. John's is around the Signal Hill National Historic Site.
Keep reading to find out more about the best areas to stay in St. John's, NL.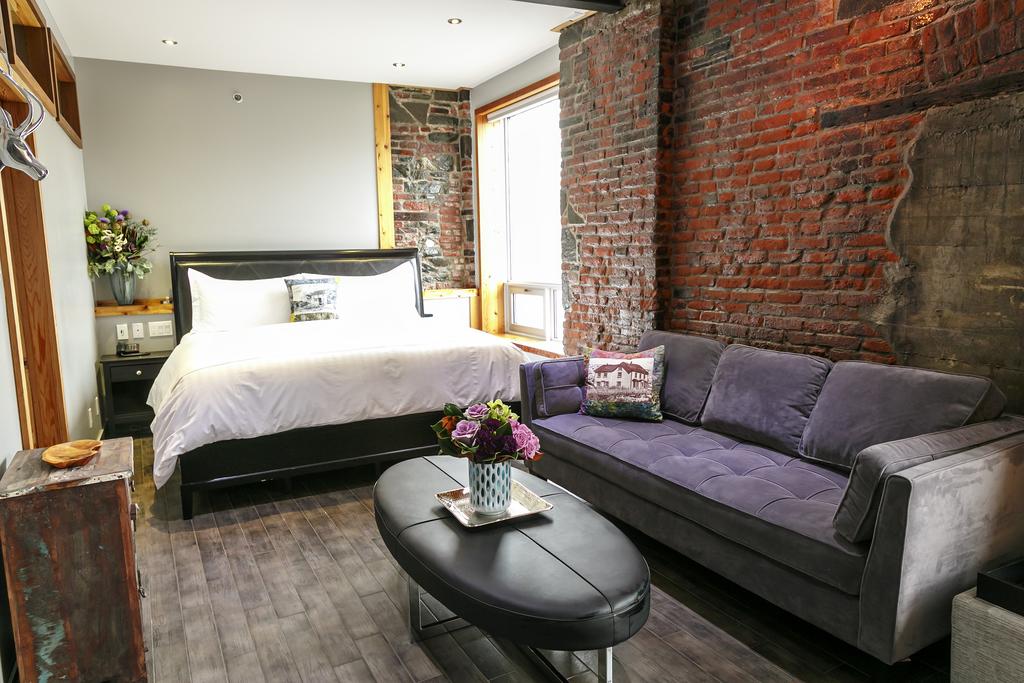 The Best Areas to Stay in St. John's, Newfoundland
1. Recommended area: Downtown St. John's
Downtown St. John's is located on St. John's Harbour's eastern shore.
Characterized by its hilly terrain and winding streets, this quaint area was the place where fishermen first settled in the early 1500s.
Destroyed by The Great Fire of 1892, most of the historic structures that can be seen today date back to the early 20th century.
George St, considered St. John's quintessential entertainment area, is home to most of the city's best restaurants, bars and pubs.
Water and Duckworth Streets are known for their brightly coloured buildings that house numerous souvenir shops, designer boutiques and restaurants.
Harbourside Park offers incredible sea views and a war memorial.
The Rooms cultural centre, located atop a hill, offers a local art gallery and a natural and cultural history museum. Nearby, the Basilica-Cathedral of St. John the Baptist, opened in 1855, is one of the few buildings in St. John's to survive the Great Fire.
The Colonial Building, built in neo-classical style, is the historic government house of the region.
Downtown St. John's is also the main business district north of Halifax and is home to important companies like ExxonMobil Canada, as well as the St. John's Convention Centre, where large corporate events are often held.
Downtown St John's is compact enough that you can just walk anywhere. That said, its hilly terrain means that you need to be prepared for walking uphill. Alternatively, the area is very well connected by buses and taxis.
The accommodation offer in Downtown St John's is very wide. Here, you can find everything from independently-owned boutique inns to luxury big-name hotels.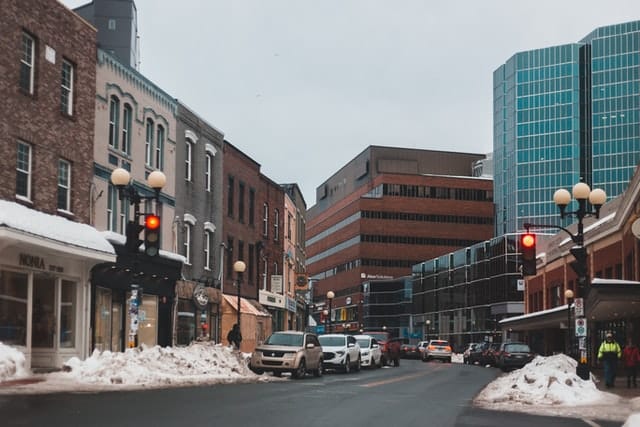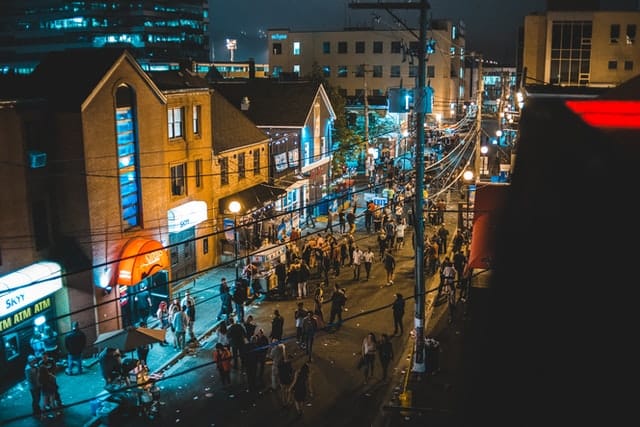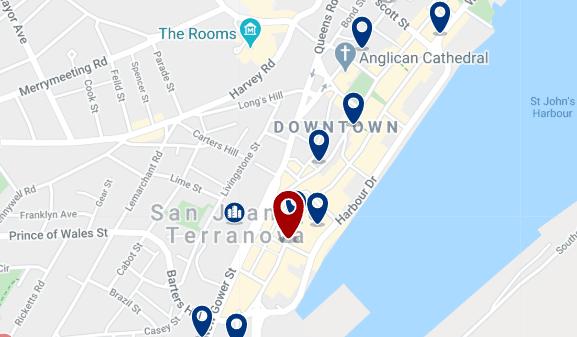 Why is this a recommended area to stay:
Best area for sightseeing
Best area for business travellers
Great transport connections
Best area for nightlife
---
2. Near Signal Hill
Signal Hill is a natural and historic attraction especially popular for its calm atmosphere, trails, and gorgeous ocean views.
The area around Signal Hill holds many of the most popular attractions in St. John's, including Cabot Tower, a historic site where the first transatlantic wireless signal was received.
This area is also home to the Johnson GeoScience Museum, with interactive exhibits, including one on icebergs and the Titanic.
The best thing about choosing to stay around Signal Hill are that it is away from the bustle of Downtown and has affordable restaurants and hotels.
To get around the area, the bus is the main means of transport, but another option is by car or on foot.
This is one of the best areas to stay in St. John's, Canada if you're looking for tranquillity during your time in this beautiful city.
---
Read this in other languages