Where to Stay in Atlanta – A Guide to The Capital of Georgia
Atlanta is the capital and biggest city in Georgia.
It is an important transport hub within the United States, thanks to the Hartsfield-Jackson International Airport, one of the busiest in the world.
Atlanta is popular for being the world headquarters of Coca-Cola Company, Delta Airlines and CNN, in addition to gathering a large number of office complexes that make it an important business destination.
The best time to travel to Atlanta is from May to June and from August to November when the weather is ideal for outdoor activities.
Unlike other cities in the southern United States, Atlanta decided not to retain its typical architecture and, on the contrary, revitalized its areas with modern and avant-garde buildings.
Sites to see in Atlanta include the Georgia Aquarium and the World of Coca-Cola, a museum dedicated to the brand that exhibits its history from the very beginning to present times.
Atlanta has accommodation of all kinds, from business-type to luxury hotels, and cheap hostels.
The best area to stay in Atlanta is Downtown because of its excellent transport connections, and for mixing a business atmosphere with shopping areas and lively nightlife (See accommodation in Downtown Atlanta).
Here's a guide with the best areas to stay in Atlanta, Georgia
The Best Areas to Stay in Atlanta, Georgia
1. Our Favorite Area: Downtown Atlanta
Downtown Atlanta is home to the most important attractions in the city such as the Georgia Aquarium, the World of Coca-Cola, the Centennial Olympic Park, CNN Center and State Farm Arena.
This is the best area to stay in Atlanta for business travelers and also for sightseeing because it has the largest number of hotels in the city.
Also, the variety of restaurants and southern flavors in this part of Atlanta is something that every visitor needs to experience during a stay in the city.
A benefit of staying in this area is the proximity of Hartsfield-Jackson International Airport, as well as its many light rail stations.
Downtown Atlanta also has many high-end restaurants, clubs and bars for all kinds of audiences.
Downtown is one of the best areas to stay in Atlanta because of its proximity to the city's popular attractions, the airport, and its excellent public transport connections.
---
2. Midtown
Midtown is also one of the best areas to stay in Atlanta because of major cultural centers such as the Fox Theater and The High Museum of Art.
This district is located north of Downtown Atlanta, near Centennial Olympic Park.
Midtown is popular with tourists and locals for being the artistic center of Atlanta.
Restaurants and nightlife also stand out in Midtown Atlanta, especially as far as bars are concerned.
The area is considered eco-friendly, thanks to its important green area, Piedmont Park, where you can enjoy nature, have a picnic or take walks in the late afternoon.
Another benefit of staying in this district is the variety of options in public transport to move to other areas.
Other attractions to see in Midtown are the Atlanta Symphony Orchestra and the Design Museum, confirming that this neighborhood is the most culturally prominent in the city.
This district has a diverse atmosphere, thanks to its skyscrapers that blend with theaters, luxury hotels and comfortable hostels to stay in Atlanta, Georgia.
---
3. Cobb Galleria Center
The Cobb Galleria Center is a important convention center located northwest of Atlanta.
Therefore, this is one of the best areas to stay in Atlanta for business travelers.
Staying in this area, you'll get impressive views of the building and skyscrappers that house office complexes and all kinds of companies.
Next to the Cobb Galleria Center are restaurants and hundreds of shops.
The best option to move to other districts from the Cobb Galleria Center is using your own car or to rent one because it is an area with scarce public transport.
Some of the most luxurious hotels in Atlanta are located in this area.
The convention center is connected to the Galleria Shopping Center and several hotels.
---
4. Buckhead
Buckhead is located north of Atlanta, 12 miles from Downtown, and it is known for being a residential and luxury area.
Buckhead is called "The Beverly Hills of the East" for being a luxury community with exclusive neighborhoods, such as Peachtree Battle and Tuxedo Park.
This area has mansions and restaurants where you can taste exotic flavors.
The hotels in this area are surrounded by stores and important boutiques, making it a good option for shopping enthusiasts.
This neighborhood is known for its peaceful atmosphere, away from the hustle and bustle of the Downtown area.
Although the area has public transport connections, it is also a good option to stay in Atlanta with a car.
The governor's mansion, the Atlanta History Center and the Chastain Park Amphitheater are must-see places found in this area of ​​Atlanta.
Other attractions in Buckhead are the Lenox Square and Phipps Plaza shopping centers.
Buckhead is another recommended area to stay in Atlanta, as exclusivity and entertainment are part of any day in this neighborhood.
---
5. Near Hartsfield-Jackson International Airport
Hartsfield-Jackson International Airport is the busiest airport in the United States.
The Hartsfield-Jackson is located 30 minutes south of Downtown Atlanta, and it has souvenir shops and restaurants.
Hotels near the airport are a good option for a short trip, as they offer good costs and quality.
Getting to the main areas of Atlanta from the airport is possible via light rail and buses.
Hotels near the airport offer access to important places in the city such as the Georgia International Convention Center, the Georgia Aquarium, Atlanta Underground, and much more.
The surroundings of Hartsfield-Jackson International Airport are a good area to stay in Atlanta if you have an early flight to other city. The area also has many budget-friendly hotels.
---
Read this in other languages
|ES| Dónde alojarse en Atlanta, Georgia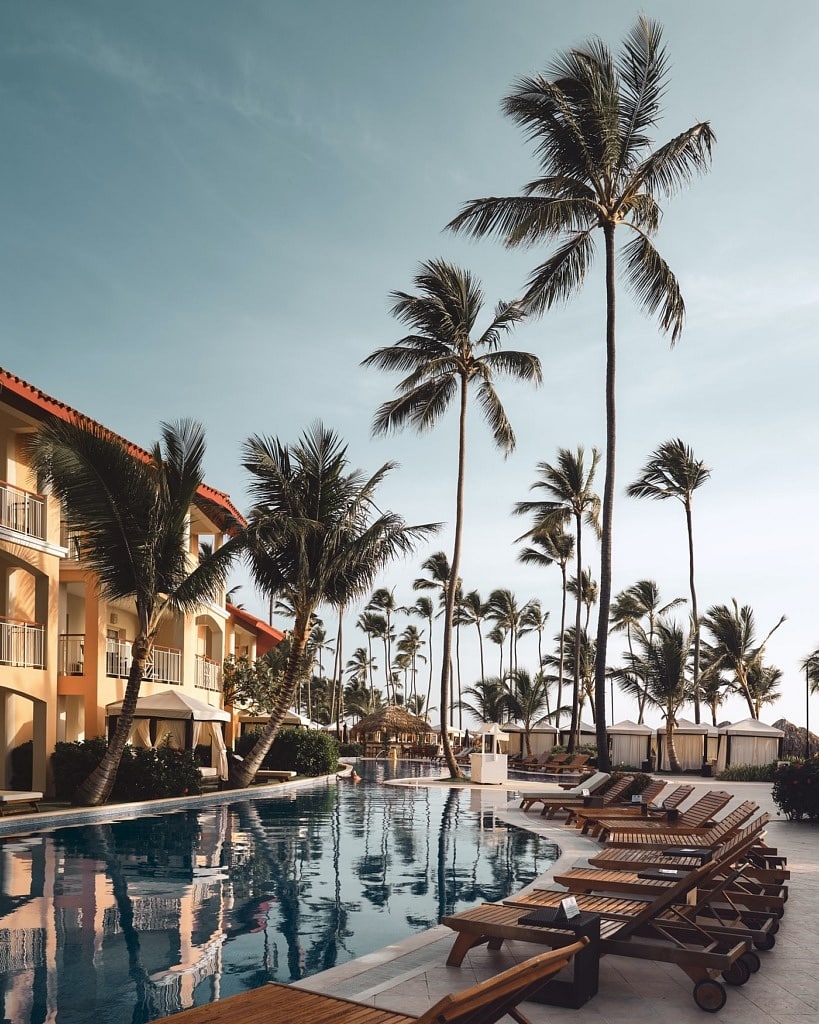 Where to stay in other cities