Where to stay in Bologna – A Guide to The Italian Food Capital
Benvenuti a Bologna, historical cradle of Emilia Romagna and gastronomic capital of Italy. This city in northern Italy is famous for its impressive architecture, for being a university town and, most of all, for being the gastronomic capital of Italy. In this post, we will unveil the best areas to stay in Bologna.
Nicknames "La Rossa" (the Red One), Bologna is a city rich in history and culture. This city retains its historic porticos, luxurious palaces, some of its ancient watchtowers, its food markets, and some of the most beautiful churches, museums, and galleries in the country.
When it comes to climate, summers (June – August) are very hot and humid, while winters (December –February) are cold. Peak travel time in the city lasts from spring to December. Late March and early April is probably the best time to visit Bologna. The temperatures are nice and, unless it's Easter week, most tourists haven't arrived yet.
Transport around Bologna is effective, thanks to its bus system, which reaches practically every corner of the city. Regional and long-distance trains (including Trenitalia's Frecciarossa high-speed trains) from Bologna Centrale connect Bologna with many of the other important Italian cities to the south and north. Taxis are also widely available in the city.
Accommodation options in Bologna are varied and relatively affordable for Italian standards. Student residences are usually much cheaper than traditional hotels, but they are only available during university holidays.
The best area to stay in Bologna is, without a doubt, its lively Centro Storico. See accommodation in Bologna's Old Town.
This is a guide with the best districts to stay in Bologna.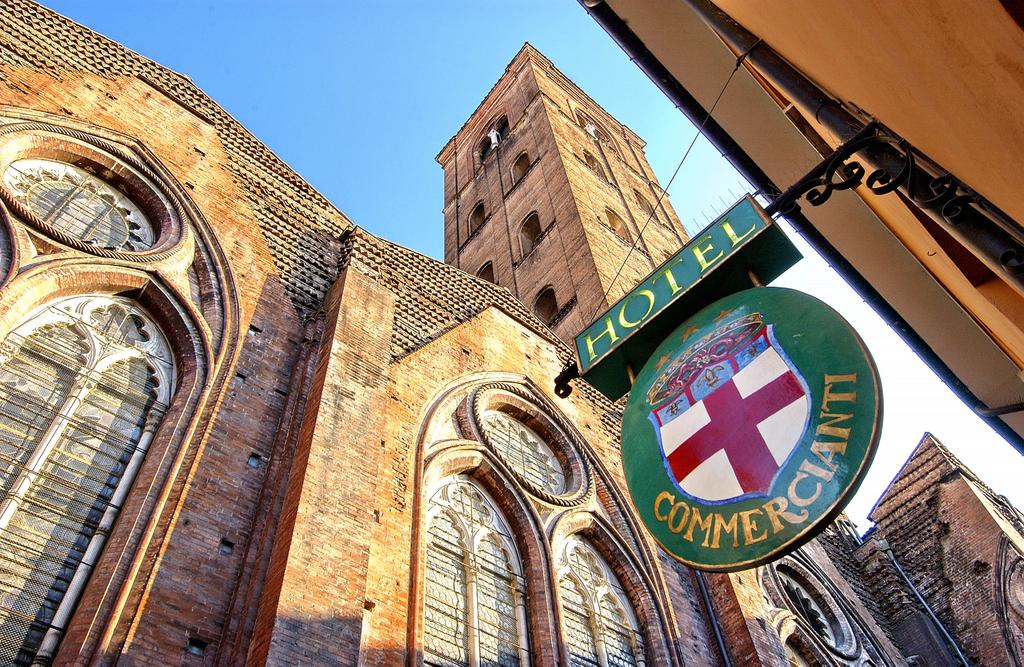 Art Hotel Commercianti

Located in the historical centre of Bologna, The Art Hotel Commercianti offers free breakfast, free WiFi throughout. It is next to the San Petronio Basilica and the Fountain of Neptune. Bike hire is also free. All the rooms include a satellite TV, air conditioning and a safe.
The Best Areas to stay in Bologna, Italy
1. Recommended area: Centro Storico
Centro Storico, Bologna's Old Town and historic quarter is the best area to stay in Bologna.
Centro Storico is one of the most beautiful historic quarters in italy.
Centred around Piazza Maggiore and its world-famous Neptune's Fountain, Bologna's Old Town is an intricate maze of narrow medieval streets full of charm and colour.
Centro Storico is also home to Piazza VIII Agosto, a very commercial square full of shops, traditional food places and, on Fridays and Saturdays, home to the Piazzola Food Market.
Centro Storico is the best district to stay in Bologna if you want to sample delicious food, go shopping or admire stunning architecture.
As expected, accommodation options in Centro Storico tend to be more expensive than anywhere else in the city, but you can still find some cheap hotels and B&Bs. Booking in advance is highly recommended.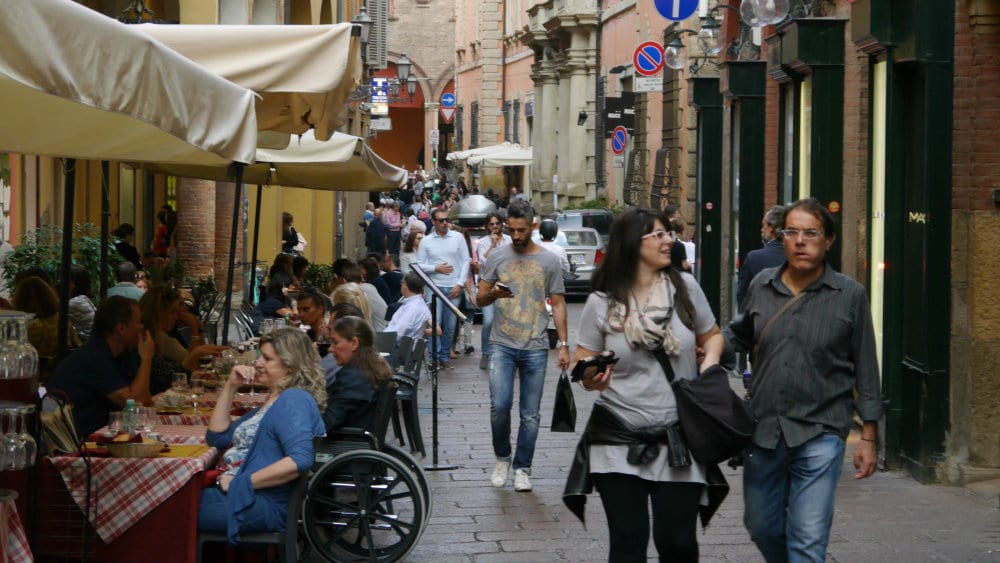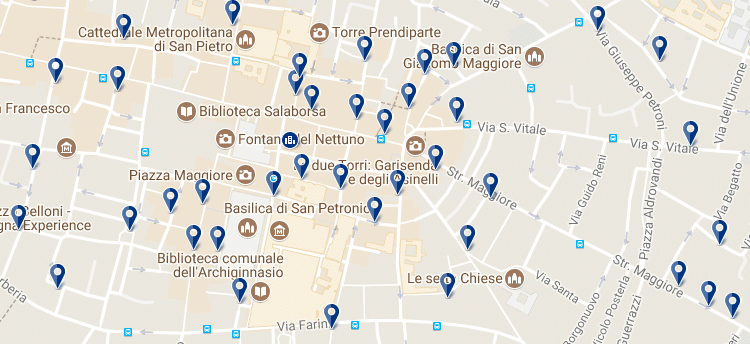 Why we love this area:
True heart of the city
Amazing architecture
Accessible on foot
Great shopping and the best food
Very accessible from anywhere in town
All types of accommodation
---
2. Around Bologna Centrale Railway Station
More than 159 thousand people pass through it daily, making it the fifth-largest train station in all of Italy.
Bologna Centrale has direct connections with Rome, Milan, Florence, Venice or Rimini, among other important cities in the Italian peninsula.
It also offers regional services to several cities and towns within Emilia Romagna and neighboring Tuscany.
Staying in this area has its advantages, above all because it is cheaper than the central area, in addition, having 500 trains and urban and extra-urban bus lines ensures an efficient transport throughout the entire city and around.
From Bologna Centrale, you can reach Piazza Maggiore in 20 minutes on foot.
This is an excellent area to stay in Bologna if you are looking for economy and at the same time being close to everything.
---
3. Around Bologna Fairgrounds (Fiera di Bologna)
When it comes to business, this area is ideal for any business traveller, as it is close to the convention, exhibitions and congresses centre.
Although it is a little far out from Bologna city centre, this area offers business hotels which tend to be much cheaper than the ones found in Centro Storico.
If you aren't travelling to Bologna for business, the good news is that hotels in this area have excellent services at affordable prices, so you can also stay here and move to the Centro Storico for some sightseeing by bus or rental car.
Bologna's main train station is approximately 2 km away from Centro Storico and public transport to this area is efficient.
---
Read this in other languages
|ES| Dónde alojarse en Bolonia, Italia.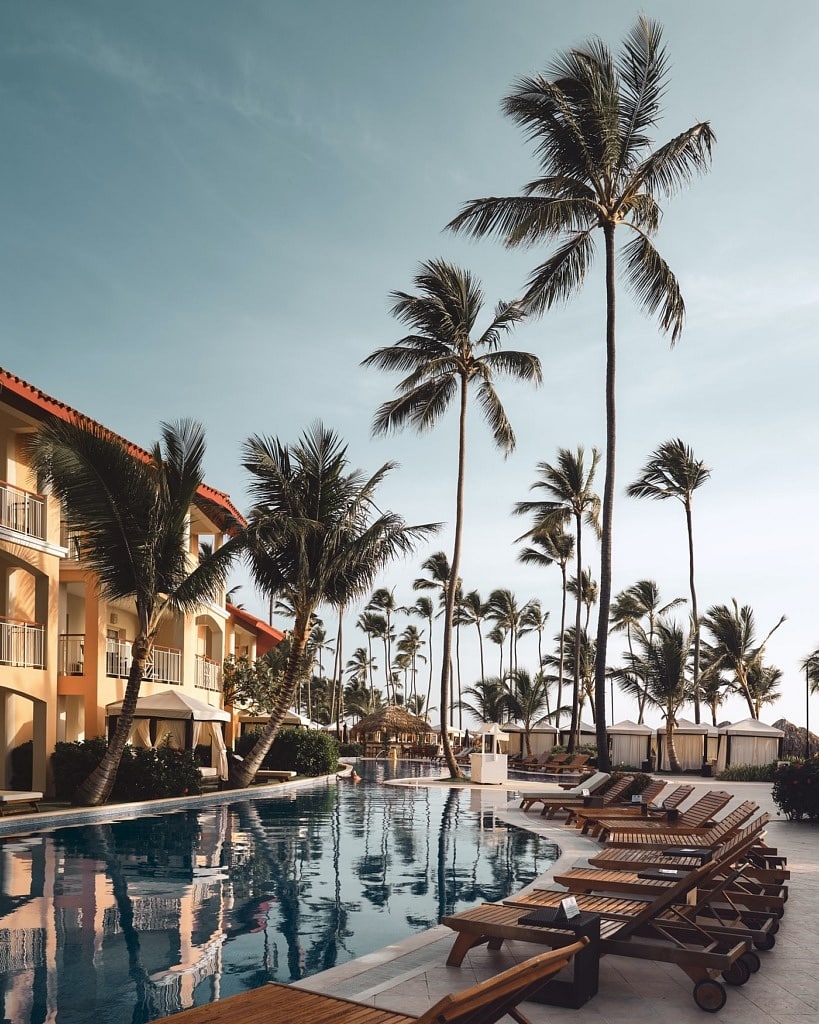 Where to stay in other cities