Where to stay in Daytona Beach – A guide to The World's Most Famous Beach
Daytona Beach is a city located in Volusia County on the east coast of Florida. This seaside town, nicknamed "The World's Most Famous Beach" is particularly famous for being the birthplace of NASCAR, for its beaches, and for being one of the top Spring Break destinations in the US. In this post, we will explore the best areas to stay in Daytona Beach, FL.
Daytona's top tourist attraction is the Daytona International Speedway, a circuit where the Daytona 500 takes place. The Daytona 500 is regarded as the most important and prestigious race on the NASCAR calendar. As such, it draws thousands of visitors to the city each year. Other large events in the city include Speedweeks, Coke Zero Sugar 400, Bike Week, Biketoberfest, and the 24 Hours of Daytona endurance race. See accommodation near the Daytona International Speedway.
Of course, Daytona Beach is more than fast cars. Each spring, this Florida city becomes a mecca for fun-seekers and party lovers from across the nation. As it couldn't be otherwise, Daytona is priced for its legendary nightlife and its wide selection of hotels and resorts. See accommodation near Daytona's beaches.
As with most of Florida, Daytona Beach has a humid subtropical climate, with very warm summers and mild winters. Rain is more frequent in the warmer season. The best time to visit Daytona Beach is from April to October, especially if you're planning to enjoy its beaches and nightlife or practice watersports. Please note that during Spring Break and major NASCAR events, you will need to book your accommodation well in advance. See accommodation in Daytona Beach.
Daytona Beach International Airport is located three miles southwest of the city center. It offers regular services to Atlanta and seasonal and charter operations to a handful of destinations in the US and Canada. That said, in order to reach the city by air, the best option is flying into Orlando International and making your way to Daytona. Once in the city, the best way to get around is by car. You can rent a cheap car in Daytona Beach here.
The best area to stay in Daytona Beach is the beach area. Daytona's shores offer a wide variety of hotels with stunning views and the best nightlife in town. See accommodation near Daytona's beaches.
Another great area to keep in mind when choosing the best location in Daytona Beach is Downtown Daytona Beach.
Keep reading to find out more about the best areas to stay in Daytona Beach, Florida.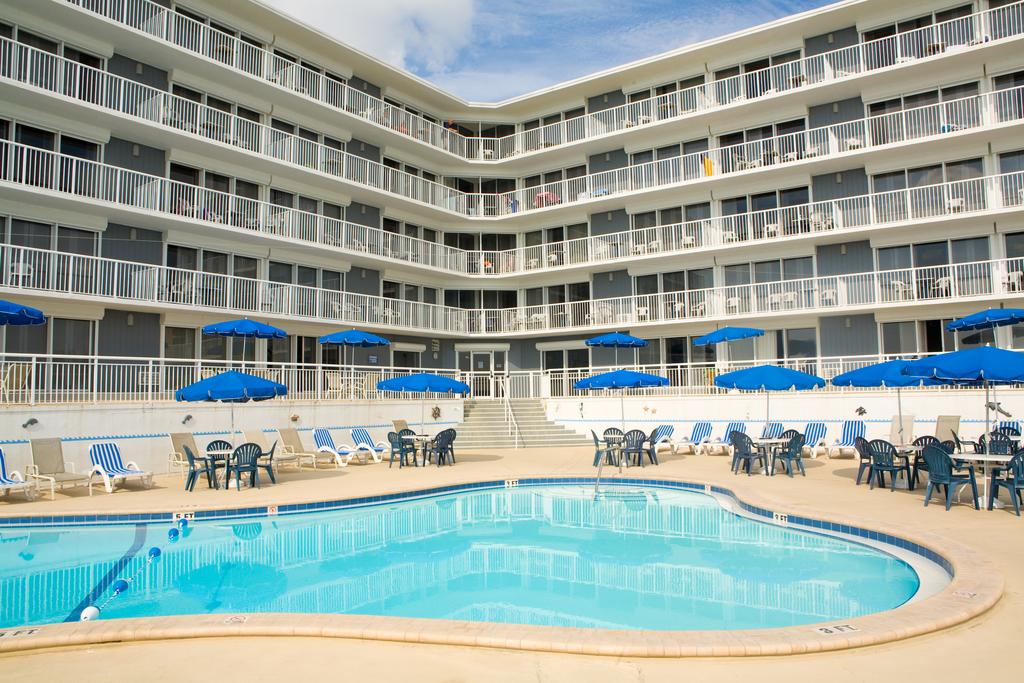 Sea Club IV Resort

Situated in Daytona Beach Shores, 0.6 mi from McElroy Park, Sea Club IV Resort features accommodation with an outdoor swimming pool, free private parking, a garden, and barbecue facilities. All rooms boast a kitchen, a TV with cable channels, and a private bathroom.
The best areas to stay in Daytona Beach, Florida
1. Our favorite area: Daytona Shores
The beaches of Daytona Beach are among the most popular in Florida.
One of the best reasons to stay in this area when choosing the best districts to stay in Daytona is the fact that you can practice watersports.
This area of Daytona has parking, which makes this district the best area to stay with a car in Daytona Beach, either owned or rented.
Daytona Beach is full of souvenir shops, beach items, local art, fast food stands, and seafood restaurants.
The Daytona Beach area also serves as a stage for great night parties, with bars full of tourists where you can have a cocktail with tasty tapas.
The beaches of Daytona are one of the best areas to stay in Daytona Beach because of its hotels near the beaches, as well as its outdoor activities, parking facilities and breathtaking views of the sea.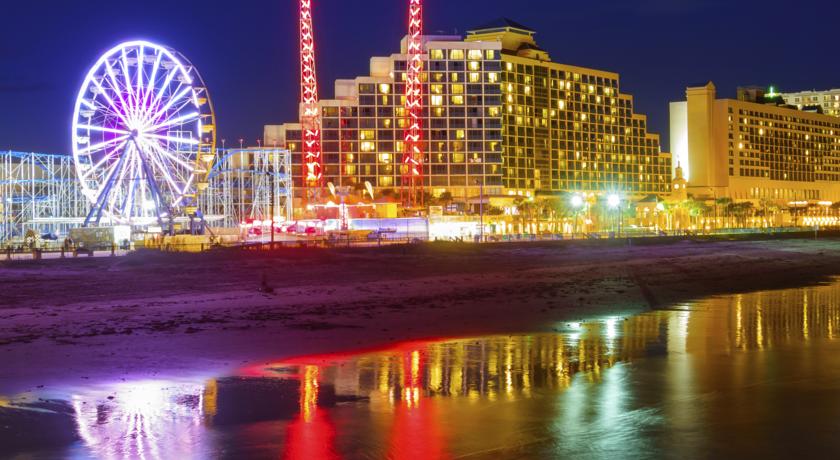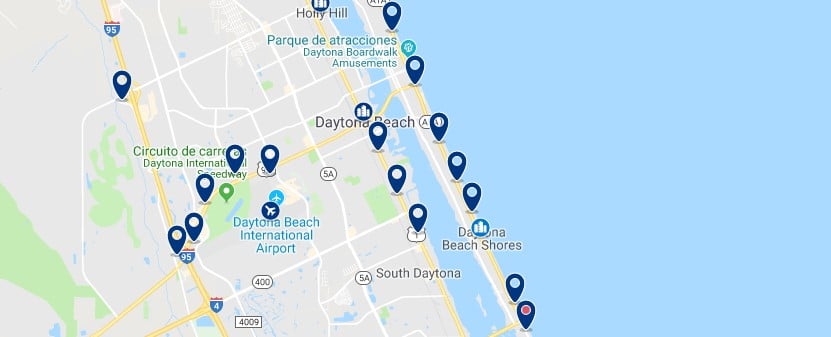 Why is this a recommended area to stay in Daytona Beach, FL:

Best area for sightseeing
Beach area
Close to the Daytona Beach International Airport
---
2. Downtown Daytona Beach
The vibrant Downtown Daytona Beach combines business and culture.
Its streets allow you to go shopping, for afternoon cafes or to attend sporting events.
Downtown Daytona Beach houses historic sites such as Riverfront Park, the Halifax Historical Museum and the Museum of Arts and Sciences.
The means of transport that cover the area of Downtown Daytona Beach are made up of buses and taxis.
Beach Street is a picturesque street surrounded by palm trees and crosses the heart of Downtown.
Within this main street is the best entertainment for the whole family, as well as cafes, boutiques, and even a large chocolate shop.
The Downtown is close to the beaches and it is one of the best areas to stay in Daytona Beach.
---
Read this in other languages