Where to Stay in Jacksonville – A Guide to the Bold New City of the South
Jacksonville, located in northeast Florida, is the most populous stand-alone city and the fourth-most populous metro area in the state. This huge city (it is the largest city by area in the contiguous US) displays an impressive skyline, a small Historic District packed with breweries and restaurants, and large city parks, historical plantations, and beaches. In this post, we will talk about the best areas to stay in Jacksonville.
Known by locals as "Jax", Jacksonville's Springfield Historic District dates back to 1869 and offers a collection of restored mansions, hipster cafés, and local designer boutiques. Other cultural attractions in Jacksonville include the Cummer Museum of Art & Gardens and the Museum of Science & History (MOSH).
For nature lovers, Jax offers several local city parks such as the Jacksonville Zoo and Gardens, along with many natural areas, wildlife reserves, and beaches around the city such as the Kathryn Abbey Hanna Park and Talbot Island. If you want to mix culture and nature, Jacksonville is home to great attractions to explore like Fort Caroline, the Kingsley Plantation, or Fort Clinch State Park.
Apart from the many natural and historical spaces, the areas around Jacksonville offer your usual Florida mix of golf courses, resorts, and areas to practice adventure sports.
For those who enjoy shopping, the luxurious outdoor shopping center in St. John's Town has fashionable boutiques and world-renowned stores.
Jacksonville has a subtropical climate. Summers (June to September) are hot, humid, and oppressive, with high temperatures reaching the mid-80s ºF ( around 29ºC). Winters are mild, with low temperatures that almost never drop below 52ºF (12ºC). The best times to visit Jacksonville are from the end of March to the end of May and from October to November, when temperatures are comfortable. Summers are great for a beach holiday.
The main means of public transportation in Jacksonville is the Skyway, an elevated monorail system with two lines covering the Downtown area. To move to other areas of Jax, you can use buses, taxis, or mobile apps like Lyft or Uber. That said, in order to reach the outlying districts and natural-historic attractions around Jax, you really should consider a car rental during your stay. You can rent a cheap car here.
The best area to stay in Jacksonville is Downtown, thanks to its location and wide availability of accommodation. See accommodation in Downtown Jacksonville.
If you're visiting this Florida city for its beach scene, you should definitely also look into the Jacksonville Beaches as the best location to stay in Jacksonville.
Other recommended areas to stay in JAX include North Jacksonville, Southpoint, and West Jacksonville.
Keep reading to find out more about the best areas to stay in Jacksonville, Florida.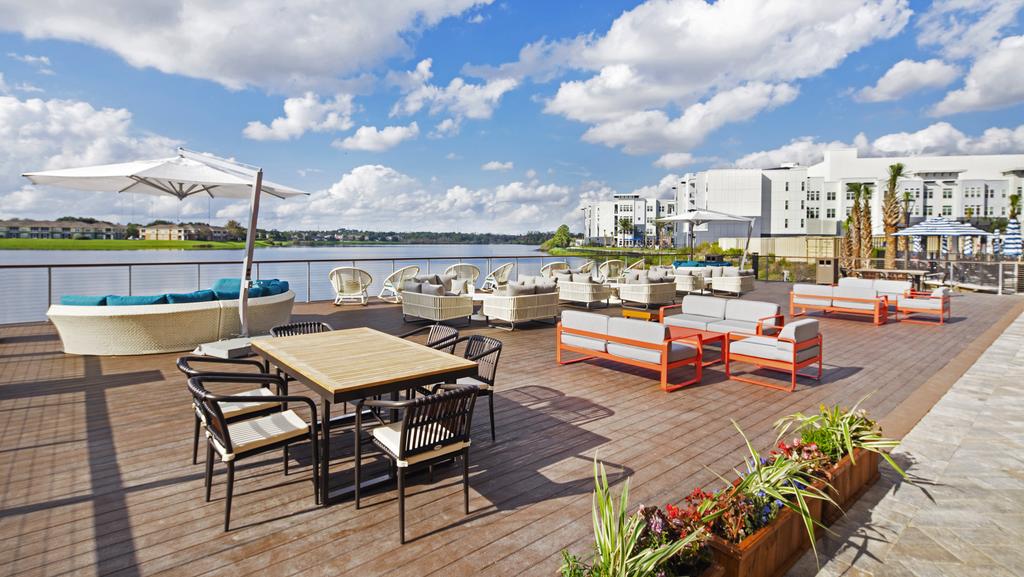 Hyatt Place Jacksonville St. Johns Town Center

Hyatt Place Jacksonville St. Johns Town Center features a restaurant, outdoor swimming pool, a fitness center, and a bar in Jacksonville. With a shared lounge, the 3-star hotel has air-conditioned rooms with free WiFi, each with a private bathroom. The accommodation provides a 24-hour front desk and luggage storage space for guests.
---
Best Location in Jacksonville, Florida: A Quick Guide
Below, you'll find a list of the best areas to stay in Jacksonville depending on your travel style. Keep reading this post to find all the information you need about each particular area.
---
Best Hotels in Jacksonville by Theme
Something more specific in mind? Here's a list of some of the best hotels in Jacksonville. No matter your reason for visiting the city or style, you'll find it here!
---
The Best Areas to Stay in Jacksonville, Florida
1. Recommended Area: Downtown Jacksonville
Downtown Jacksonville is the heart of the city.
Close to the beautiful beaches and with a modern atmosphere, Downtown Jacksonville the best area to stay.
Downtown, surrounded by skyscrapers and the St. John's River, is home to the best nightlife in Jacksonville, as well as great restaurants and the city's top museums.
In the Downtown area, you can go to a football match, attend the Ritz Theater, or marvel at the works of art at the Jacksonville Contemporary Museum.
Other attractions here include Sweet Pete's, a local candy factory.
In addition, you can also walk around this pedestrian-friendly district to appreciate the architecture and history of the area.
Moving around Downtown Jacksonville is easy, thanks to its many parking spaces and the Skyway system which connects different places within the area.
Downtown is the best location in Jax thanks to its great nightlife, connections to other neighborhoods by public transport, and its wealth of places to see.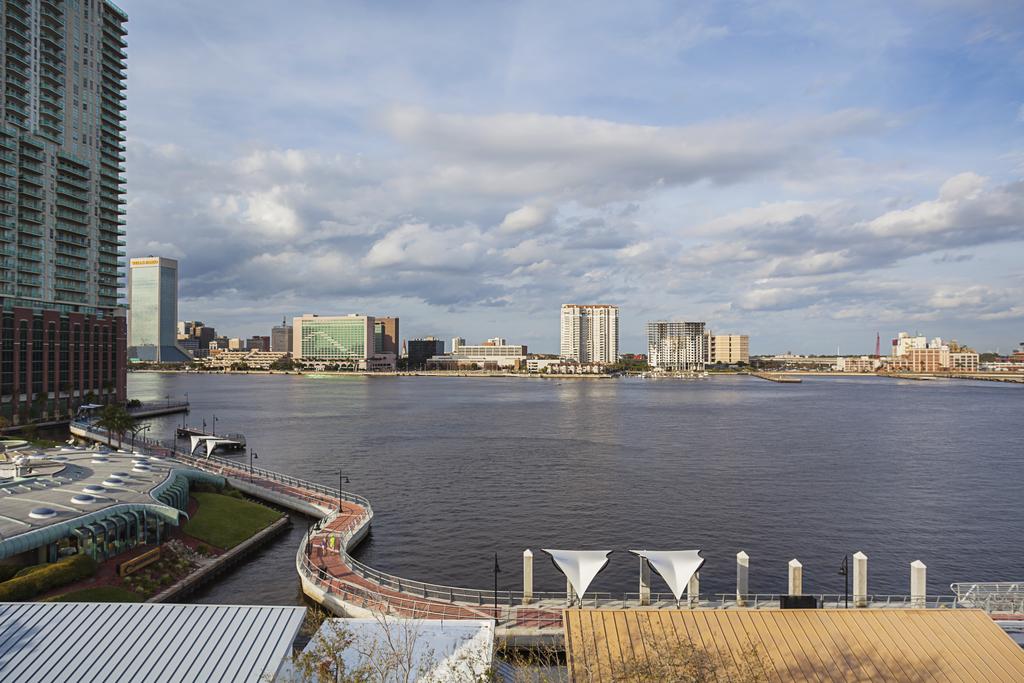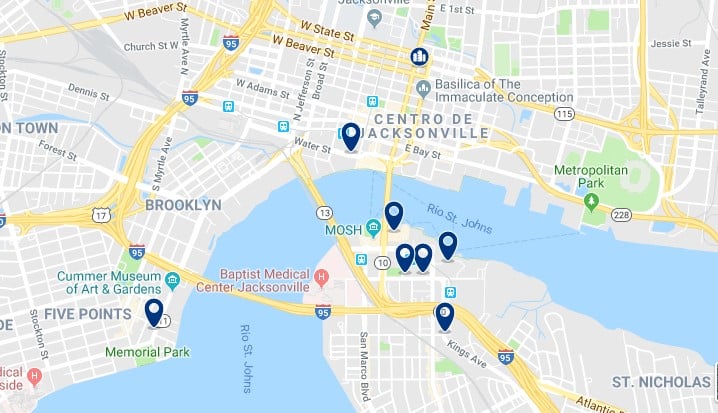 Why is this a recommended area to stay in Jacksonville:
Heart of the city
Best area for nightlife in Jacksonville
Best area to stay without a car
---
2. North Jacksonville
North Jacksonville is mainly a residential neighborhood with several cheap hotels.
This area is connected to other districts of Jacksonville through buses and taxis.
It is recommended to stay in this area if you have a car, for greater comfort when traveling and around Jax.
A benefit of staying in this area is the proximity to the Jacksonville International Airport, with accommodation available for business travelers or those who visit the city for a short time.
Most places to eat or shop are usually within a 3-mile-radio from any point in this area.
The north side of Jacksonville is also near the famous North Shore district, also known as "Tallulah", full of boutiques and cultural sites.
North Jacksonville is a recommended area to stay in Jacksonville for its quiet environment and affordable hotels. Great for travelers on a tight budget.
---
3. Jacksonville Beaches
The Jacksonville Beaches, known locally as "The Beaches", are a seres of cities and towns located along the Atlantic coast, on the northern half of San Pablo Island.
This region includes, among others, Jacksonville Beach, Neptune Beach, Mayport Beach, and Atlantic Beach.
These communities are part of the Jacksonville metropolitan area and have a laid-back atmosphere.
Jacksonville Beach is the most well-developed urban area. This independent city is home to several 1920s Art Déco and Streamline Moderne buildings, as well as many hotels, resorts, and spas.
Some of the attractions located in this area include Kathryn Abbey Hanna Park, a 1.5 miles long public beach and city park, the Jacksonville Beach Pier, the Beaches Museum, and Shipwreck Island Water Park.
The Beaches are connected to Downtown Jacksonville via the city's bus system.
---
4. Southpoint
Southpoint is a small neighborhood located in the southeast of Jacksonville, with a peaceful atmosphere, but still close to the main areas of the city.
Those staying at Southpoint can enjoy the tranquility of a district away from the hustle and bustle of Downtown Jacksonville.
It is easy to reach other neighborhoods of the city from here through buses, taxis or the Skyway metro service. However, it is recommended to stay in Southpoint with a car.
In Southpoint, you'll find attractions such as the Kart Circuit, as well as a theme park, great for summer holidays with the family.
Most hotels in the Southpoint area are comfortable, fit any budget, and are located 30 minutes from the airport.
Southpoint is another of the best areas to stay in Jacksonville, especially for those travelers who visit the city for a short time or for business.
---
5. West Jacksonville
West Jacksonville is home to several neighborhoods home to many entertainment options, including Baldwin.
West Jacksonville hosts historic districts such as Lake Shore, with colonial-style houses and post-war bungalows.
There are also several restaurants, cafes, and vintage shops in this area.
Staying on the west side of Jacksonville also allows travelers to discover the lively Murray Hill district, filled with gardens, trendy shops, bars, and nightclubs.
Moving around and from this district is easy, thanks to the bus routes that run through the area. In addition, it has a Skyway station nearby.
Its great hotel offer and entertainment are some of the reasons why West Jacksonville is a recommended area to stay in Jacksonville.
---
Read this in other languages