Where to Stay in Lafayette – A Guide to this City in Louisiana
Lafayette is the fourth-most populated city in Louisiana. Located along the Vermilion River, this city is known for being the epicenter of Cajun culture, the home to America's largest swamp, and its Mardi Gras celebrations. In this post, we will explore the best areas to stay in Lafayette, LA.
The main cultural attractions in Lafayette's center include the Children's Museum of Acadiana, Lafayette Science Museum, Alexandre Mouton House, and the Cathedral of St. John the Evangelist. See accommodation in Downtown Lafayette.
This Louisiana city is also home to the Vermilionville Historic Village, a Cajun, and Creole living history museum with refurbished historic buildings, and the Acadian Cultural Center.
The Atchafalaya Basin, located 30 miles east of Lafayette, is the largest swamp in the United States. Covering over 2000 square miles, this protected marshland is home to a wide variety of flora and fauna, including black bears, bobcats, coyotes, alligators, beavers, armadillos, foxes, and opossums.
Due to its geographical location, Lafayette has a humid subtropical climate with constant rainfall year-round. Winters are mild, with temperatures typically ranging between 43°F and 64ºF (6 – 18 °C). Meanwhile, during the summer, average temperatures hover around 72 – 92 °F (22 – 33 °C). The best time to visit Lafayette is during the spring and early summer (March – June) and the fall (September – December), when temperatures are pleasant, and you can enjoy outdoor activities without the oppressive, humid heat.
To get to Lafayette by air, the city is served by the Lafayette Regional Airport. Located 2 miles south of Downtown Lafayette, this small regional airport offers short-haul domestic connections to Charlotte, Atlanta, and Houston.
Additionally, Lafayette is connected through a network of long-distance buses to other cities in the US South. See bus routes, schedules & fares.
Lafayette is also connected by train; the Amtrak Sunset Limited service offers connections three days a week to New Orleans and Los Angeles (via Houston, San Antonio, El Paso, and Tucson). See train routes, schedules & fares.
When it comes to moving around the city, Lafayette Transit System operates urban bus routes within the city limits. However, cars remain the best way to get around town. Downtown Lafayette is pedestrian-friendly, and the distance between the most central attractions is relatively short. This city also has Uber and Lyft services, and you can always choose to rent a car during your stay.
The best area to stay in Lafayette, LA is Downtown. This lively quarter is home to the city's historic landmarks, main cultural attractions, nightlife, restaurants, and hotels. See accommodation in Downtown Lafayette.
Another area to keep in mind when choosing the best location in Lafayette is North & East Lafayette.
Keep reading to find more about the best areas to stay in Lafayette, LA.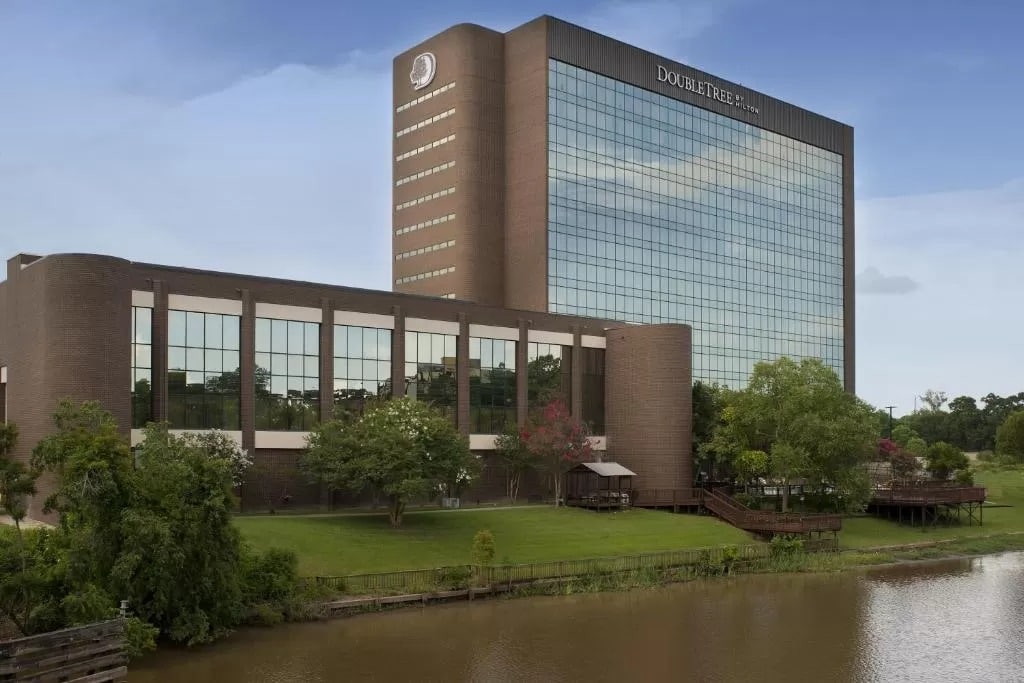 The Best Areas to Stay in Lafayette, Louisiana
1. Recommended area: Downtown Lafayette
Downtown Lafayette is the heart of the city.
This lively area offers the quintessential Cajun experience, great food, shopping, art, and history.
During most of the year, Downtown serves as the stage for Lafayette festivals, including concerts in the spring and fall and the famous Mardi Gras celebrations.
Downtown Lafayette can be easily explored on foot. Besides, it has several bus stops to move to other neighborhoods in the city.
On the other hand, the accommodation offer in Downtown Lafayette is very varied, there is a wide selection of big-chain budget and mid-priced hotels to choose from.
Downtown Lafayette's cultural attractions include the Lafayette Science Museum, a fun, family-friendly place.
Likewise, art lovers will be able to enjoy local exhibitions in various galleries distributed throughout Downtown Lafayette.
Downtown Lafayette also offers great nightlife options.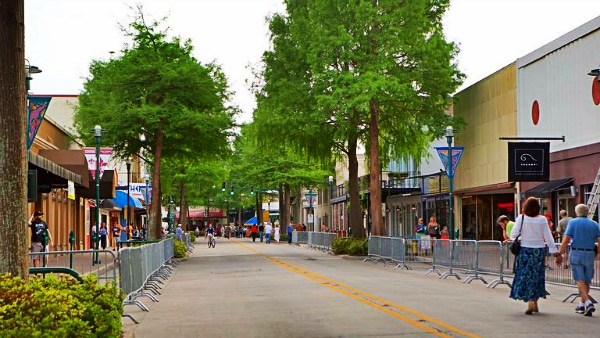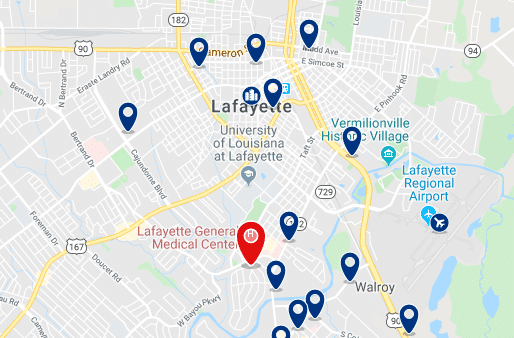 Why is this a recommended area to stay in Lafayette:
Best area for nightlife
Hotels of all kinds
Best area for sightseeing
Best area for business travelers
Great transport connections
Good restaurants
---
2. North and East Lafayette
The North and East districts of the city are home to several important places in Lafayette.
The districts outside the city center in Lafayette are pretty laidback and less hectic than downtown.
Some of the attractions in this area include City Park and Galleries Lafayette Shopping Center.
The east part of the city is also home to the Vermilionville Historic Village and Lafayette Regional Airport.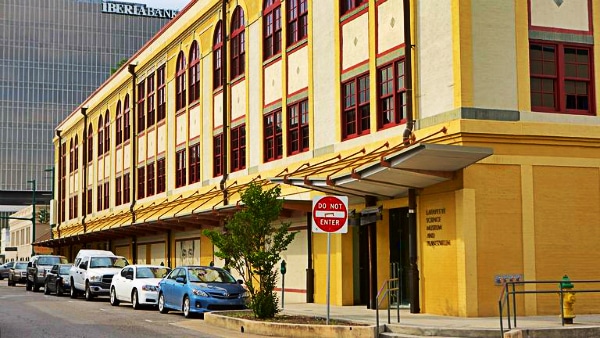 Why is this a recommended area to stay in Lafayette:
Peaceful area
Vermilionville Historic Village
Near the airport
---
Read this in other languages