Where to Stay in Richmond – A Guide to this City in BC
Richmond is a multicultural coastal city located on Lulu Island, at the mouth of the Fraser River. It is part of the Vancouver Metropolitan Region and known for its green spaces, hiking and biking trails, recreation facilities and community centres. In this post, we will discover the best areas to stay in Richmond, BC.
Among its main attractions are English Bay, with its impressive views of the Vancouver skyline, the Museum of Anthropology, with its display of cultural objects from around the world, and the eartly twentieth-century industrial sites Gulf of Georgia Cannery and Britannia Shipyards.
Food is another of the main things to enjoy while in Richmond. This lively Canadian suburb is home to a vibrant Asian community. Richmond's Dumpling Trail is a revered gastronomic route comprising 20 restaurants known for their incredible dumplings.
If you're a film or TV buff, you'll be happy to know Richmond may as well be the place where some of your favourite movies and shows were shot. TV series such as The X-Files, Bates Motel, Once Upon a Time or Supernatural, and blockbusters like Godzilla, Deadpool, Power Rangers or The Interview, were all produced and shot in Richmond. The best part? Many movie and TV sets offer guided tours.
The best time to visit Richmond from mid-July to the end of August, when temperatures are ideal for outdoor activities.
Parks and nature reserves such as Richmond Nature Park offer trails for walking and wildlife viewing, making Richmond a perfect place for nature lovers.
Vancouver International Airport is located 4 km. from Richmond, but it is also possible to get there by train or bus from Vancouver.
Richmond has metro and buses to move between its areas. In addition, you can ride a bike or walk around the city, as it is very pedestrian-friendly.
As for the best area to stay in Richmond, Richmond City Centre concentrates the widest variety of restaurants, museums and entertainment venues. See accommodation in Richmond City Centre.
Here's a guide with the best areas to stay in Richmond, Canada.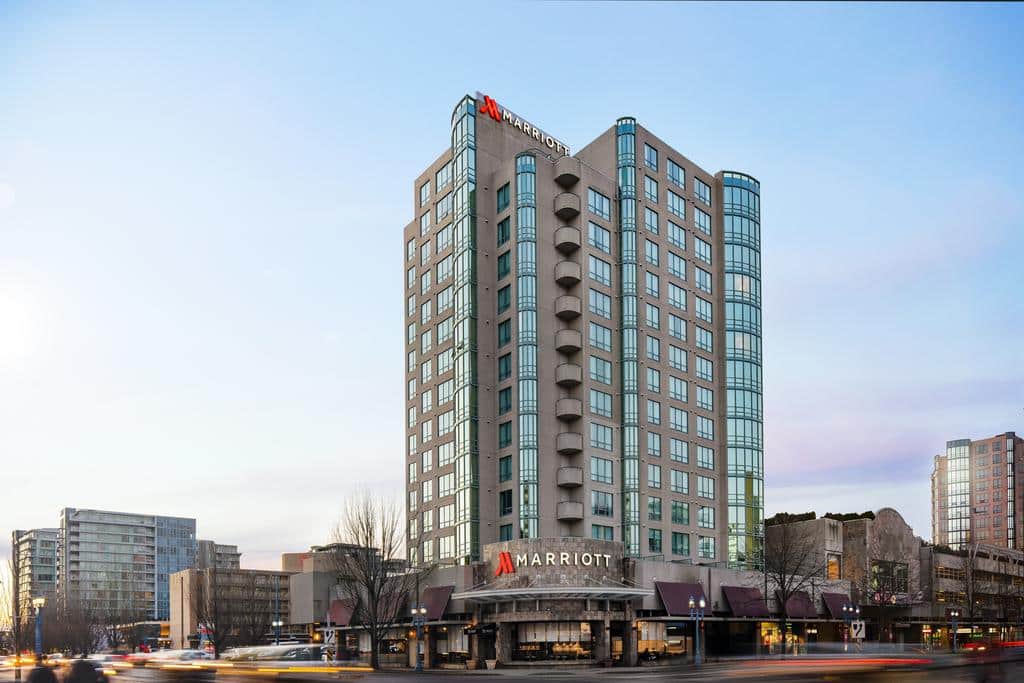 The Best Areas to Stay in Richmond, Canada
1. Our Favorite Area: Richmond City Centre
Richmond City Centre is Richmond's commercial district, with a variety of shops and Asian-influenced restaurants.
This area is the most dynamic in the city thanks to its shopping malls, such as CF Richmond Centre, with a great variety of stores of different categories.
But not everything about Richmond City Centre is shopping malls. In this area, you can find the Richmond Art Gallery, with exhibitions of regional, national and international contemporary art.
The best flavours in town are found on Alexandra Road. This narrow street is better known as "Food Street" and it has one the highest concentration of restaurants in all Canada.
The City Centre is served by Brighouse and Lansdowne metro stations, as well as bus stops connecting to other neighbourhoods. Also, it is a very pedestrian-friendly place.
Richmond City Centre is the best area to stay in Richmond, BC, due to its varied hotel offer that includes luxury accommodation, business-type hotels and cheap hostels.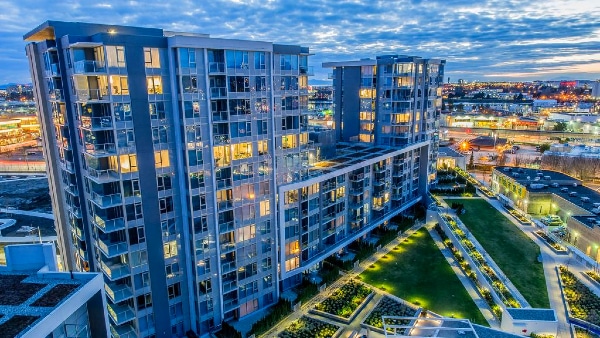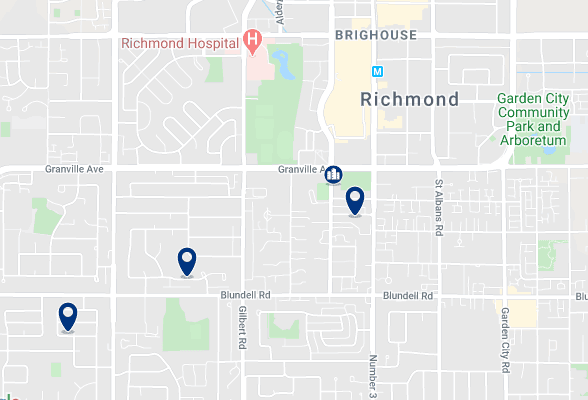 Why is this a recommended area to stay:
Best area for sightseeing
Very close to the airport
Great public transport connections
Great area for business travellers
Best area to stay without a car
Restaurants and hotels
Richmond Centre
---
2. Golden Village
Richmond's Golden Village is located south of the City Centre and it is considered one of the hubs of Asian culture in all Canada.
The Golden Village lies between Garden City Road and No. 3 Road to the east and west and Sea Island Way and Alderbridge Way to the north and south.
It is a good area to stay in Richmond if what you are looking for is a bit of tranquillity, away from the bustle of downtown.
This area's Chinese cuisine is regionally specific. You can dine at restaurants specializing in the cuisine of a particular Chinese region such as Cantonese, Szechuan, Northern, Hunan, and more. Authentic Japanese, Vietnamese, Korean, Singaporean and Malaysian restaurants are also abundant in the Golden Village and around.
Among the natural areas found in this district you have London Park and Park Lane Park.
East of Golden Village lies the International Buddhist Temple, one of the largest in North America, worth visiting for its architecture and its classical Chinese garden.
Southwest of Golden Village is Stevenston, a fishing village home to the Stevenston Museum, where you can learn about the interesting history of the village.
Stevenston Marina is also a good place to have a coffee while looking out to the sea.
Golden Village is one of the best areas to stay in Richmond thanks to its Asian restaurants and budget hotels.
As for transport, this area has bus and metro connections, but it can also be explored on foot, by bike or car.
---
Read this in other languages: