Where to Stay in Inverness – A Guide to the Capital of the Scottish Highlands
Inverness is a city in the Scottish Highlands. Located near the mouth of the River Ness, Inverness is the northernmost city in the United Kingdom and is famous for its castles and historic architecture, nearby battle sites and natural sights. In this article, we will explore the best areas to stay in Inverness, Scotland.
Why you should visit Inverness
The capital of the Highlands is packed with things to see and do. Its city centre, located on the banks of the River Ness, is home to several tourist attractions, including Inverness Castle, the Inverness Museum and Art Gallery, The Victorian Market and Inverness Cathedral. Find accommodation in Inverness City Centre
Other than its old town charm, Inverness is famous worldwide as the main gateway to visit Loch Ness. This deep freshwater lake extends for 37 kilometres and is thought to be home to the Loch Ness monster, a mythical marine creature that has its origins in Scottish folklore and is said to still inhabit Loch Ness. Nessy brings hundreds of thousands of visitors from around the world. Find accommodation near Loch Ness.
Loch Ness, together with Loch Oich and Loch Lochy are all part of the Great Glen, a long valley spanning 62 miles, from Inverness in a straight line southwest to Fort William. The glen constitutes a natural travelling route in the Highlands and a major natural and historical tourist attraction in the area. Other popular natural sights in and around Inverness include the Falls of Foyers, Ness Islands, Chanonry Point and River Nairn.
Its lovely natural areas, local legends and countryside attractions make Inverness a great place to engage in outdoor activities. From boat tours around Loch Ness in search of Nessy to dolphin watching, kayaking, canoeing, horseback riding or hiking, there's always something to do in Inverness.
When to visit Inverness
Like most of Scotland, Inverness has an oceanic climate. Its geographic position in the north of Britain means that this city experiences much colder conditions than other places in the country, with very cold, snowy winters and mildly warm summers. Average temperatures in January are usually between 1 and 7 ºC. Meanwhile August can see temperatures hover between 11 and 19 ºC. Precipitations are common throughout the year. The best time to visit Inverness is during the summer (June through September), when the pleasant temperatures are adequate for outdoor activities and sightseeing.
Inverness: Getting there and around
The city of Inverness is served by the Inverness Airport (INV). Located around 14 kilometres west of the city centre, this small airport offers frequent connections to UK cities like London, Bristol, Manchester and Belfast, as well as a few European routes (Dublin and Palma de Mallorca). For a much wider destination offer, including domestic, medium and long-haul flights, Edinburgh Airport (EDI) is located some 250 km away.
Inverness is also well-connected to the rest of Scotland and England by train services. Inverness railway station is a terminus station located in the city centre. It offers frequent passenger connections to Edinburgh, Glasgow and Aberdeen, as well as daily long-distance services to London via Newcastle and York. Additionally, several coach routes link the Highlands capital with several major cities and towns in Britain. Check train and coach schedules, routes and fares.
To move around the city, Inverness has a bus network providing service in Inverness, as well as Loch Ness and other Highland towns and villages. The city is also served by taxis and mobile apps. To explore the city's outlying suburbs and the natural wonders around Inverness, you may also choose to rent a car for your stay.
Where to stay in Inverness
The best area to stay in Inverness is the City Centre. Inverness's central district is home to most of the cultural and historical attractions, as well as the city's main shopping and nightlife areas. Inverness's City Centre is also the best-connected district in town and where some of the best hotels are located. Find accommodation in Inverness City Centre.
That said, if you're visiting the city as a gateway to explore Loch Ness, then the best location in Inverness for you is Drumnadrochit. This small lochside village is home to the wonderful Urquhart Castle and Nessieland, an attraction offering family-friendly exhibits and loch cruises. Find accommodation in Drumnadrochit (Loch Ness).
Other excellent areas to keep in mind when choosing the best areas to stay in Inverness for tourists include Ballifeary, Dalneigh and Raigmore.
Continue reading to learn more about the best areas to stay in Inverness, Scotland.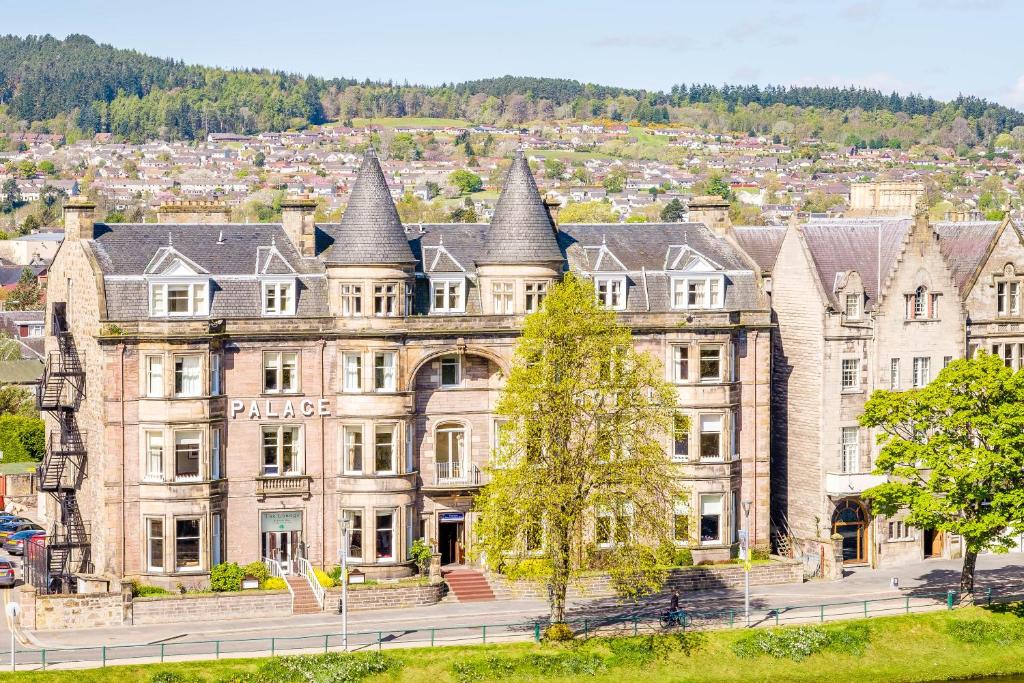 Best Western Inverness Palace Hotel & Spa

Opposite Inverness Castle, Best Western Palace Hotel & Spa is located on the banks of the River Ness. Only a 5-minute walk from Inverness city centre, this hotel offers a swimming pool, leisure club, spa and free WiFi, parking is also available.
---
The Best Areas to Stay in Inverness, Scotland
1. Recommended area: Inverness City Centre
Inverness City Centre, as expected is Inverness's main administrative, business and shopping district.
This bustling area located on both banks of the River Ness is home to the city's main historic and cultural attractions.
Perhaps the most famous historic sight in Inverness is Inverness Castle. This stately house set atop a hill dates back to the 19th century and offers a panoramic viewpoint from one of its towers.
Nearby, the Inverness Museum and Art Gallery is home to a small collection focusing mainly on natural and local history and temporary art exhibitions.
The Victorian Market is a historic arcade with quaint shops, cafés and food stalls.
Greig Street Bridge, a 19th-century footbridge crossing River Ness connects both sides of the City Centre. The Old Town's east side is also home to the city's two main historic churches, St Mary's Roman Catholic Church and St Andrew's Cathedral.
Inverness railway station, the city's main transit hub, is located on Academy Street and provides frequent connections to other Scottish cities like Aberdeen, Edinburgh, Glasgow, Wick and Kyle, plus daily services to London (via Newcastle and York).
Additionally, the majority of Inverness urban and rural bus services run to or through the city centre, making this district the best-connected area in Inverness.
We have chosen the City Centre as the best area to stay in Inverness thanks to its perfect mix of attractions, shopping and nightlife options, and transport connections.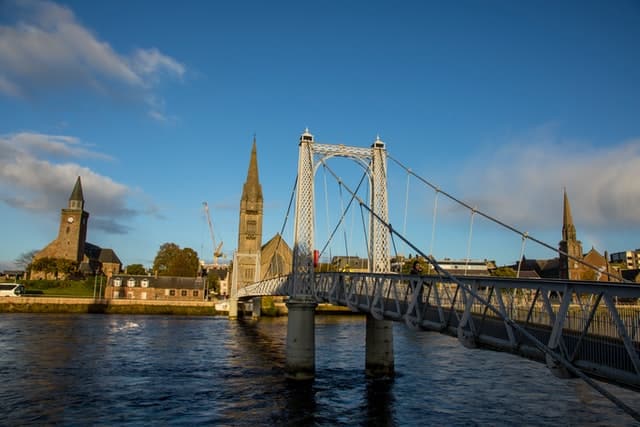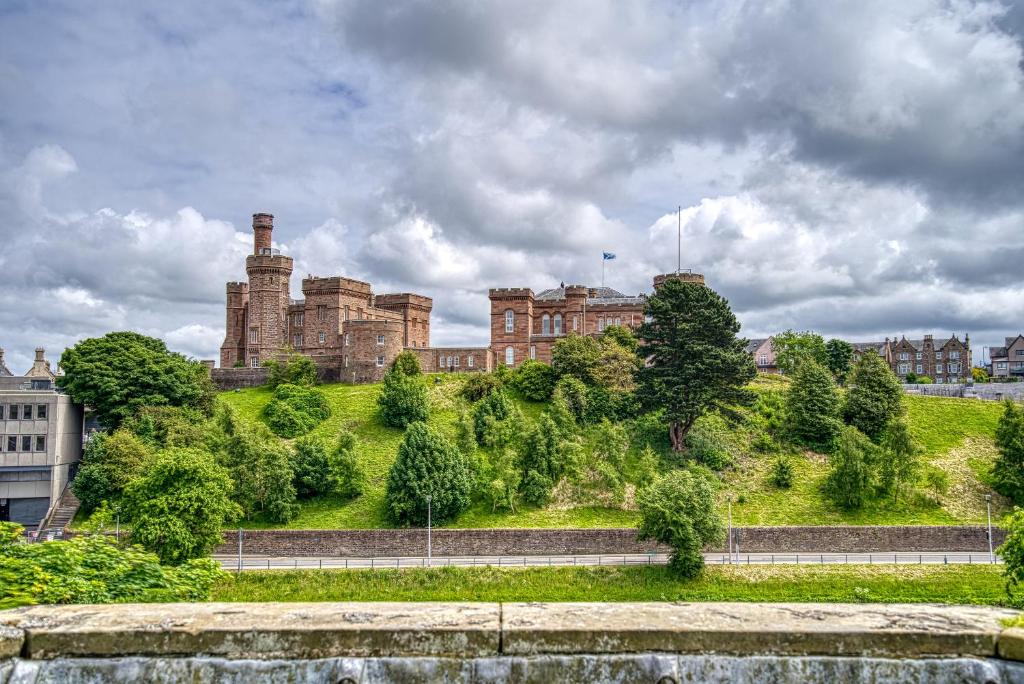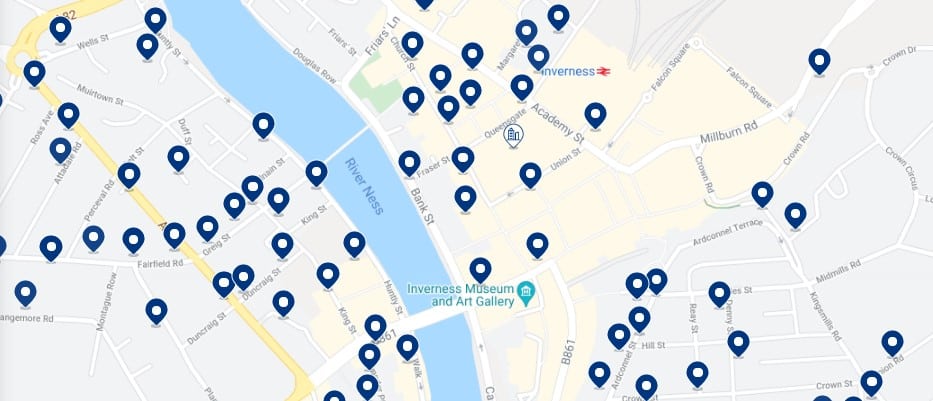 Why is this a recommended area to stay in Inverness, Scotland:
Inverness Castle
Victorian Market
Main train station
Very well-connected by public transport
---
2. Drumnadrochit (Loch Ness)
Loch Ness is the largest Scottish loch by volume and the second by surface area, after Loch Lomond.
This freshwater lake is located some 14 kilometres southwest of Inverness City Centre and extends 37 kilometres along the Great Glen, which runs from Fort William in the south to Inverness in the north. Its water visibility is exceptionally low due to a high peat content in the surrounding soil.
Set within an area of breathtaking natural beauty and historic importance, perhaps Loch Ness is best known for the alleged sightings of the Loch Ness Monster, known affectionately as "Nessie."
The legend of the Loch Ness Monster attracts millions of tourists each year to Scotland.
Drumnadrochit, located on the banks of Loch Ness is perhaps the most popular tourist destination in the area. This small village, home to around 800 people, is home to the main Loch Ness Monster-related attractions in Scotland, such as Nessieland, a family-friendly theme park dedicated to all things Nessie, and the Loch Ness Centre & Exhibition, a small museum focusing on the history of the loch and its legendary monster.
Drumnadrochit is also one of the most popular departing points for Loch Ness boat cruises and excursions. You can book a cheap Loch Ness cruise here.
Other attractions in Drumnadrochit include the nearby ruins of Urquhart Castle. Situated beside Loch Ness, this 13th-century fortification played a role in the Wars of Scottish Independence and was destroyed during the Glorious Revolution of 1688.
Drumnadrochit is connected to central Inverness via bus (lines 17, 119, 917 and 919). The journey takes about 30 minutes.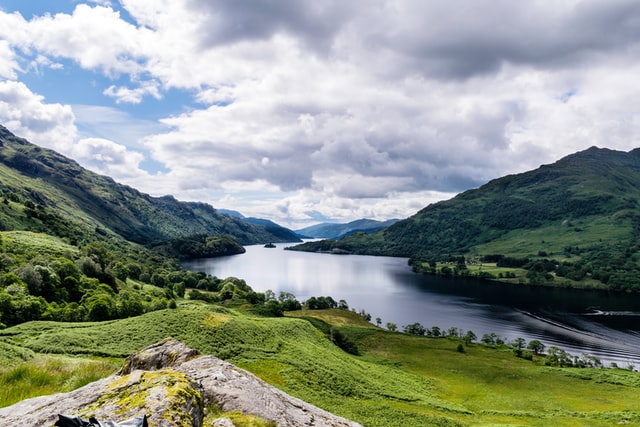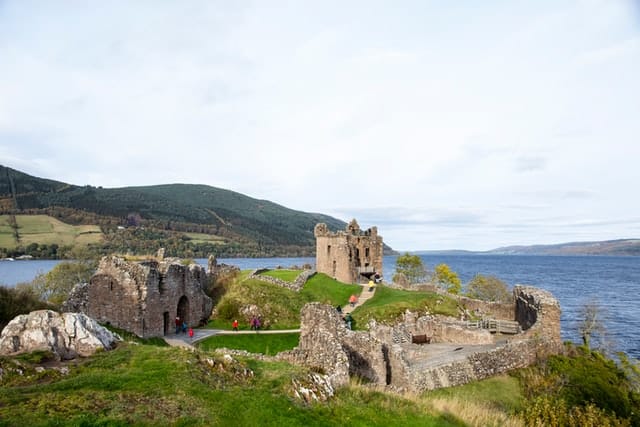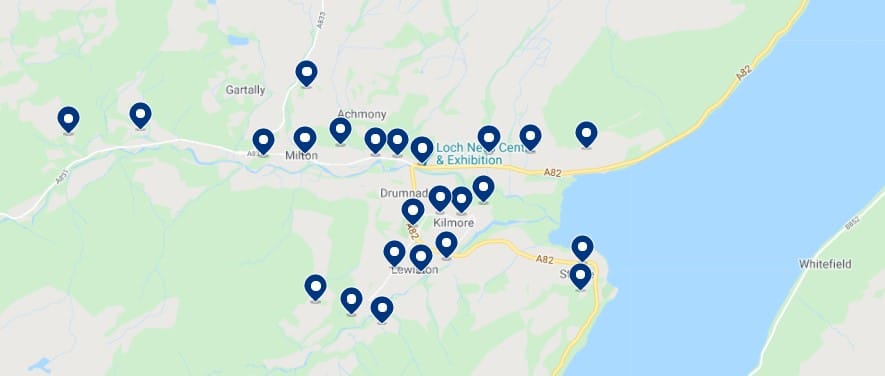 Why is this a recommended area to stay in Inverness, Scotland:
Urquhart Castle
Loch Ness
Nessieland & boat tours
---
3. Ballifeary
Ballifeary is a district located 1 kilometre south of Inverness City Centre.
Set on the west bank of River Ness, this lovely, mostly residential district is home to The Royal Northern Infirmary and Infirmary Bridge.
Eden Court Inverness, the city's main performing arts venue offers frequent theatre and dance shows, plus two cinemas.
Ballifeary Road, one of the area's main thoroughfares is characterised by its large houses and a wide variety of Guest Houses and B&Bs. Meanwhile, the leafy Ness Walk runs along the river and offers lovely views.
On its southern edge, Balliferay hosts some of the best urban parks and green areas in Inverness, such as Bught Park, the Inverness Botanic Gardens and Canal Park.
Not far, you'll find Ness Islands, a group of scenic shady river islands linked by bridges. The islands include walking paths, wildlife and a mini train ride.
Ballifeary is well-connected to the city centre by bus. Alternatively, depending on where you stay in Ballifeary, you can easily walk anywhere.
---
4. Dalneigh
Dalneigh is an area situated directly west of Inverness City Centre.
Located between the Old Town and the Caledonian Canal, this quaint neighbourhood was originally a farm, turned into a residential area after WWII to provide housing for the growing population of the city. Nowadays, Dalneigh is one of the most populated districts in Inverness.
While very centrally located, Dalneigh provides a quiet alternative to the city centre. Most of the accommodation in the area is located on or around Fairfield Road.
On its western edge, the Caledonian Canal offers lovely views and boat cruises.
Frequent buses run through Dalneigh's main thoroughfares, connecting the district to the city centre in under ten minutes.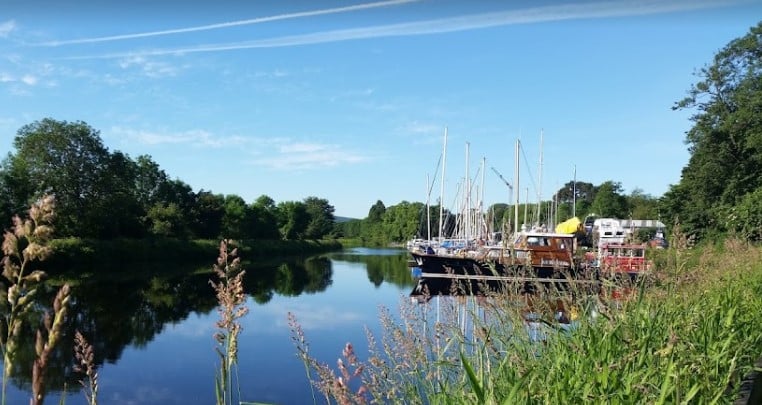 Why is this a recommended area to stay in Inverness, Scotland:
Very central
Connected by bus
Caledonian Canal
---
5. Raigmore & East Inverness
Raigmore is an area located in East Inverness, about 2.5 kilometres east of the city centre.
This district is mostly known for being home to Raigmore Hospital, the largest health facility in Inverness, as well as for being very close to the University of the Highlands and Islands.
East Inverness is by and large a modern area, with wide avenues, residential developments and business centres.
This area is also home to some of the city's most popular shopping centres, like Inshes Retail Park and Inverness Shopping Centre.
East Inverness is also close to the city's airport, located 10 kilometres away.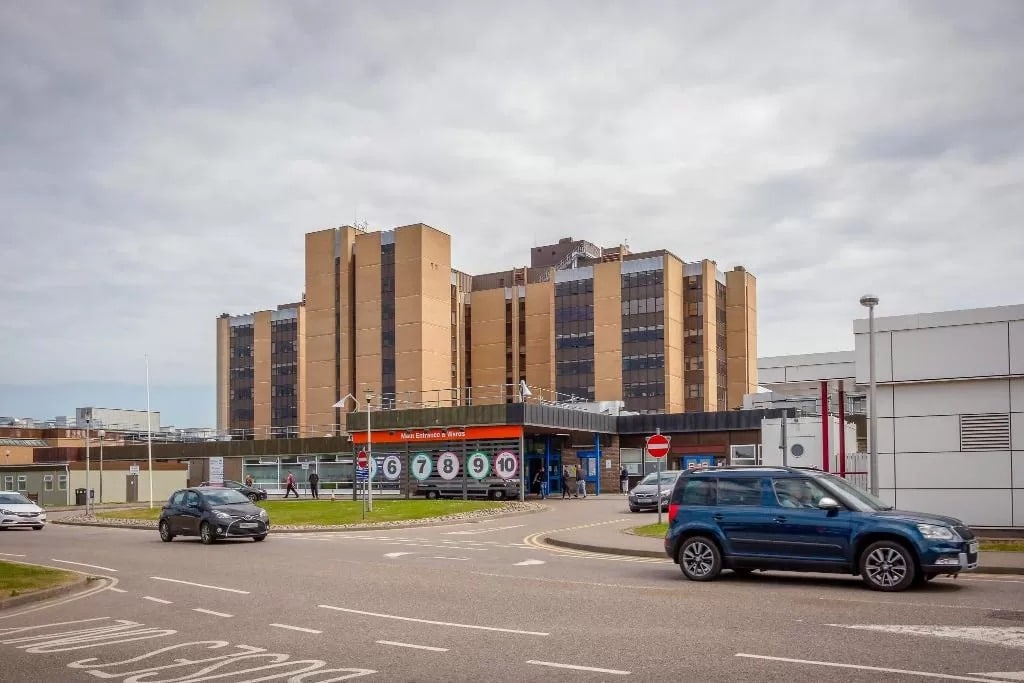 Why is this a recommended area to stay in Inverness, Scotland:
Close to the airport
Cheap accommodation in Inverness
Shopping centres
---
Read in other languages:
|ES| Las mejores zonas donde alojarse en Inverness, Escocia.