Where to Stay in Amarillo – A Guide to the Yellow Rose of Texas
The city of Amarillo, locally known as "The Yellow Rose of Texas" is located in Potter County, halfway between Oklahoma City and Albuquerque on historic Route 66. It is an important industrial, agricultural, and commercial city in the north of Texas. It is famous for being home to Palo Duro Canyon, the largest in the state and second-largest in the US, after the Grand Canyon.
One of the main attractions in this old-western city is the extravagant Cadillac Ranch, an art installation located next to the famous Route 66. Other cultural attractions include the Panhandle-Plains Historical Museum, Don Harrington Discovery Center, the Amarillo Museum of Art, and the American Quarter Horse Hall of Fame & Museum.
For lovers of the outdoors, this city offers the aforementioned Palo Duro Canyon State Park, the Amarillo Botanical Gardens, or the Amarillo Zoo.
Amarillo has a temperate semi-arid climate, the average temperature ranges from 37.0 °F (2.8 °C) in the winter to 78.3 °F (25.7 °C) in July. Clear skies prevail year-round, with nearly 3300 hours of bright sunshine each year. The best time to visit Amarillo is from late April to early October.
When it comes to public transportation, Amarillo has a bus network and taxis, as well as mobile apps such as Uber or Lyft, are available. That said, the best way to explore the city and the natural wonders around it is by car. You can find a cheap rental car in Amarillo here.
The best area to stay in Amarillo is the Downtown district as it is the shopping area and has a variety of accommodation. Those who stay in this area will have access to most of the attractions of the city. See accommodation in Downtown Amarillo.
Here's a guide with the best areas to stay in Amarillo, Texas.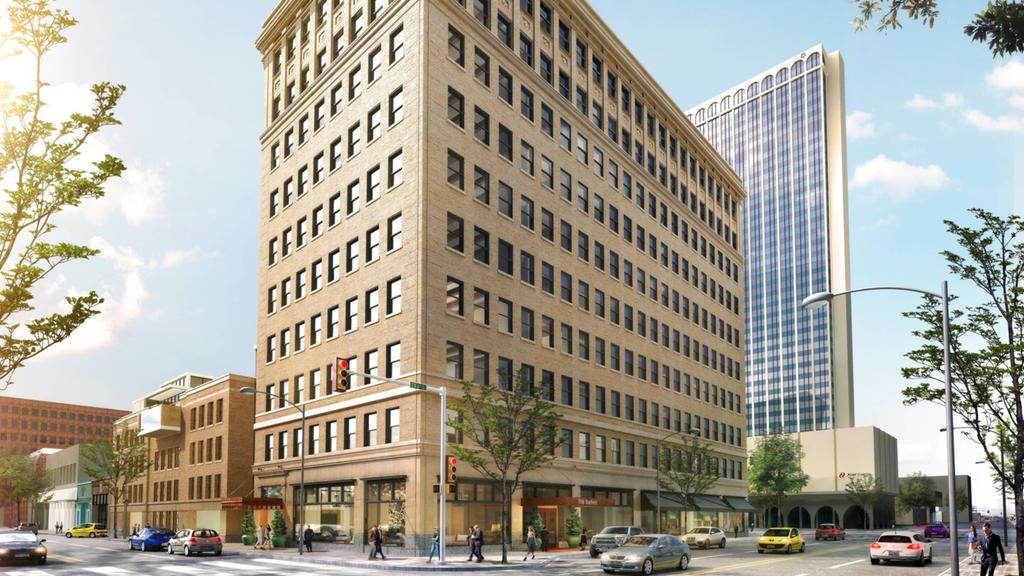 The Best Areas to Stay in Amarillo, Texas
1. Recommended area: Downtown Amarillo
Downtown is, as the name suggests, the heart of the city of Amarillo.
The Downtown district has an Old West feel and is a great area to stay and explore, especially for history and outdoor lovers and those seeking tranquility during their trip to Amarillo.
Downtown Amarillo is home to historic buildings, churches, boutiques, as well as op-notch restaurants with the best flavors Texas has to offer.
Being the Downtown district, this area is covered by several bus routes and offers public parking spaces, so those traveling with their own cars can move without a problem.
Hotels, cultural centers, restaurants, and a lively nightlife qualify the Downtown of Amarillo as one of the best areas to stay in Amarillo.
---
Read this in other languages