Where to Stay in Lunenburg – A Guide to this Historic Canadian Town
Lunenburg is a town in Nova Scotia. Located on the province's South Shore, at the western side of Mahone Bay and founded in 1753, Lunenburg is famous for its fishing and industrial heritage and for its nineteenth-century architecture. In this post, we will discover the best areas to stay in Lunenburg, NS.
Thanks to its impressive collection of vernacular fishing town architecture dating back to the 19th century, Lunenburg is a UNESCO World Heritage Site and a National Historic Site of Canada. Some of the best tourist attractions in Lunenburg include the Fisheries Museum of the Atlantic, Ironworks Distillery, St. John's Anglican Church, Knaut-Rhuland House, Daniel Richards Nova Scotia Art Gallery and the Lunenburg Harbour. See accommodation in Lunenburg.
Due to its coastal location in the south of Nova Scotia, Lunenburg has a temperate oceanic climate. The influence of the Atlantic Ocean moderates temperatures both in the winter and the summer. Winters are cold and wet, with temperatures typically ranging between -5 and 2 ºC. Meanwhile, summers are warm and sunny, with temperatures around 15 and 21 ºC. The best time to travel to Lunenburg is from April to October. During these months, temperatures are pleasant enough to enjoy sightseeing and outdoor activities.
Lunenburg doesn't have its own airport. To get to Lunenburg by air, the town is best served by the Halifax Stanfield International Airport. Located 110 km from the centre Lunenburg, this airport offers connections to virtually every corner of Canada, as well as a few international non-stop flights to some destinations in the US, Mexico and Europe.
To move around town, Lunenburg's centre is small and lovely enough that you will likely want to just walk around. There are some bus routes available to get to other towns and cities and you can also choose to rent a car for your trip.
If you are travelling to Lunenburg without a car, a great option to discover this NS region would be to book tours and activities including transfers. You can find a list of the best Lunenburg tours here.
The best area to stay in Lunenburg is the Waterfront area. This central district, a UNESCO World Heritage Site contains Lunenburg's best cultural attractions and museums, nightlife venues, seafood restaurants and the best-rated historic B&Bs and hotels. See accommodation in Lunenburg's Waterfront.
Keep on reading this guide to find out more about the best location in Lunenburg, NS.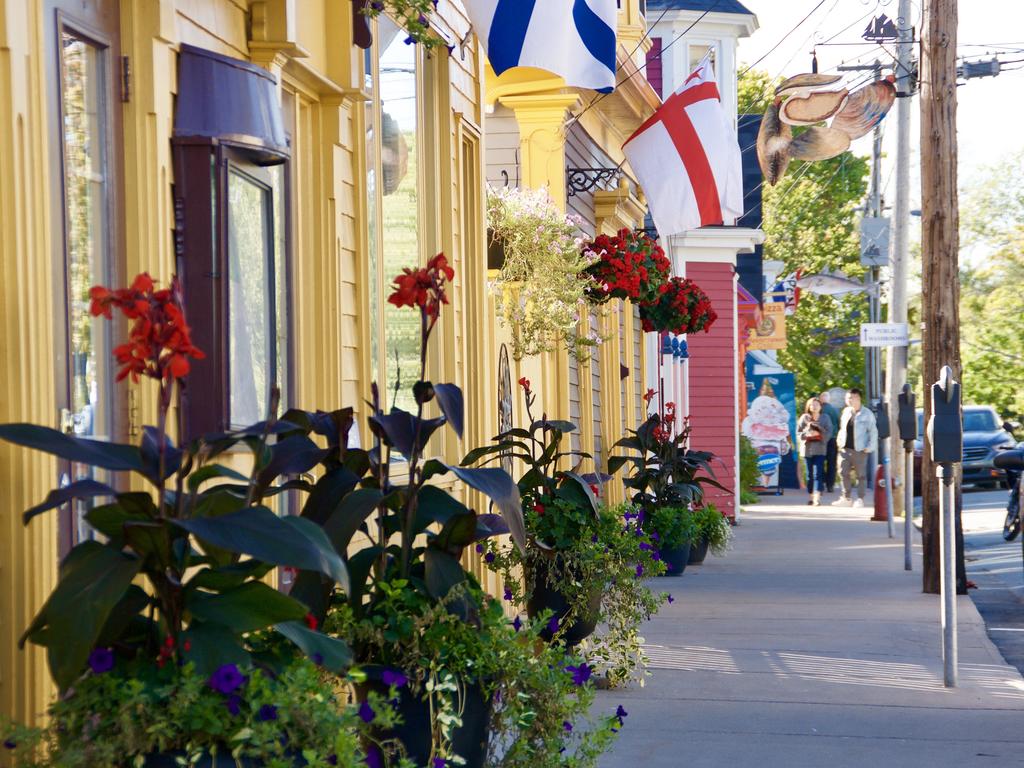 The Best Areas to Stay in Lunenburg, Nova Scotia
1. Recommended area: Lunenburg Waterfront & Town Centre
Overlooking the calm waters of Lunenburg Harbour, Lunenburg's Waterfront and Town Centre offer the quintessential Nova Scotia experience.
Described by UNESCO as "the best surviving example of a planned British colonial settlement in North America," Lunenburg's centre contains some of the finest examples of vernacular eighteenth and nineteenth-century wooden architecture in Canada.
Unlike other towns and cities on the Canadian Atlantic, Lunenburg has managed to retain its small fishing village feel throughout the years.
Perhaps the most famous tourist attraction in Lunenburg is the Fisheries Museum of the Atlantic, an interactive maritime and local history museum showcasing the fishing heritage of the region. It also includes a an aquarium, a theatre and historic boats.
Several historic houses in Lunenburg have been also turned into museums and cultural centres. Some examples include the Knaut-Rhuland House and the Daniel Richards Nova Scotia Art Gallery.
The Ironworks Distillery is a micro-distillery located in the old port. Housed in an old blacksmith's workshop that produced ironworks for shipbuilding, this distillery offers guided tours and tastings.
Nearby Rous Brook Park is a heritage garden offering incredible views of the harbour and town.
Lunenburg is so compact and quaint that the best way to move around is on foot. The Lunenburg Esso bus stop, located just outside the UNESCO area, offers bus connections to Halifax.
Lunenburg's Waterfront area is home to the widest accommodation offer in the region. The best part is that, instead of your typical run-of-the-mill American chain hotels, most accommodations in Lunenburg are gorgeous, independently-owned, historic B&Bs and inns.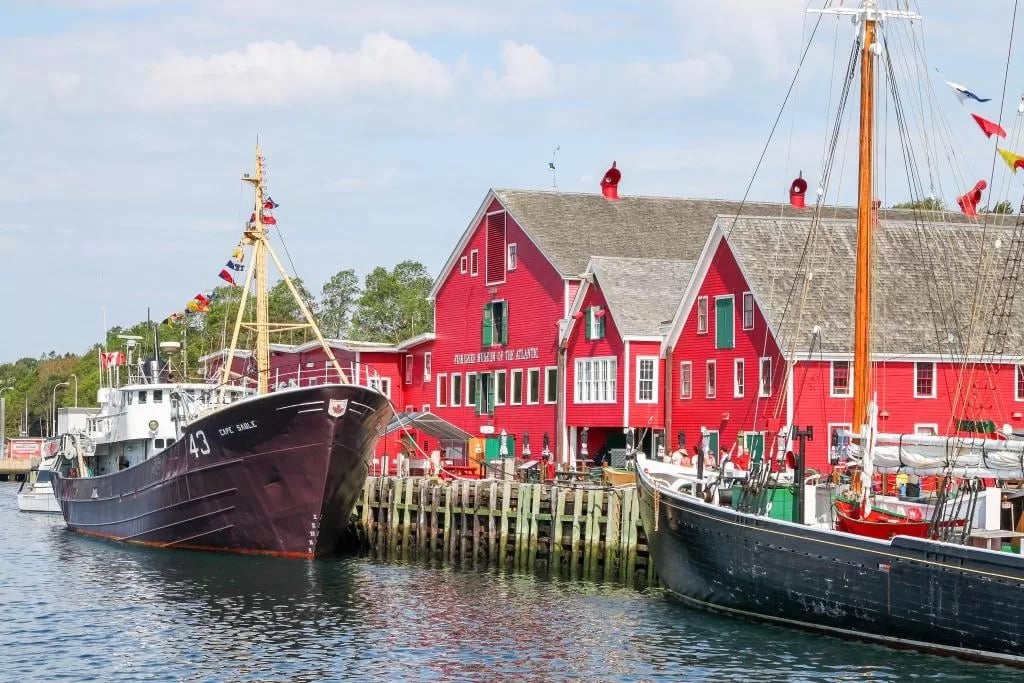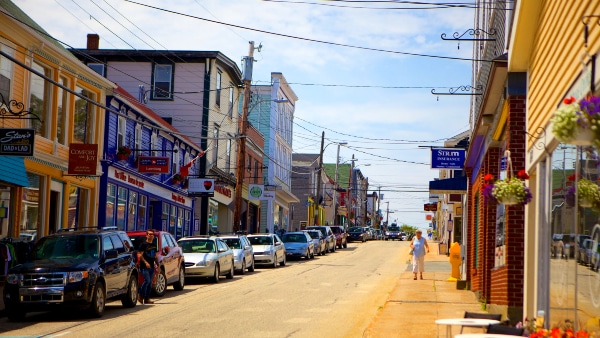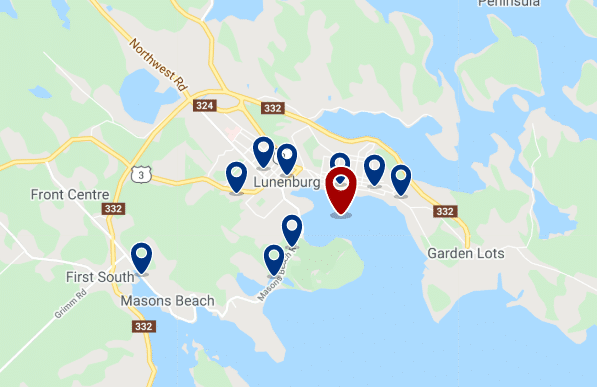 Why is this a recommended area to stay:
Heart of the city
Cultural and historical attractions
Best area for sightseeing
---
Read this in other languages