Where to Stay in Tegucigalpa – A Guide to the Capital of Honduras
Tegucigalpa is the capital of Honduras. Located in the central part of the country, in a valley surrounded by mountains, Tegucigalpa is known for its well-preserved colonial architecture, as well as for being a business, industrial and economic hub in Central America. In this post, we will discover the best areas to stay in Tegucigalpa.
The main cultural attractions in Tegucigalpa's City Center, also known as Barrio Abajo include the Museo Para La Identidad Nacional, Parque Central Tegucigalpa, the Cathedral of Tegucigalpa, and Santa María de los Dolores Church. See accommodation in Tegucigalpa.
Other important attractions in Tegucigalpa include Cristo del Picacho lookout, Eco Park Juana Lainez, the Metropolitan Zoo Rosy Walther, or the Chiminike Children's Museum.
Due to its relatively high-altitude location, Tegucigalpa has a tropical wet and dry climate. The city experiences an almost constant temperature (15 – 28 ºC) year-round. The rainy season lasts from April to October, while the rest of the year is drier. The best time to visit Tegucigalpa is during the dry season (November through March). During these months, you can enjoy outdoor activities without having to worry about the wet season's torrential rains.
To get to Tegucigalpa by air, the city is served by the Toncontín International Airport. Located 6 kilometers (4 mi) south of downtown Tegucigalpa, this airport is the second-busiest in the country (after San Pedro Sula) and offers regional connections to several destinations in Central America, Mexico, and the Caribbean, as well as a handful of international services to cities in the US.
A network of long-distance buses also connects Tegucigalpa to most cities in the country and neighboring nations.
Tegucigalpa's public transportation consists of a rapid bus network known as Metrobús Tegucigalpa, several traditional bus lines, taxis, and rental cars. You can rent a cheap car in Tegucigalpa here.
The best area to stay in Tegucigalpa, especially as a foreign tourist, is Colonia Palmira. This upper-middle-class area is home to some of the city's main shopping centers and best international hotels. Colonia Palmira is also one of the safest area to stay in Tegucigalpa. See accommodation in Colonia Palmira.
Other excellent options when choosing the safest areas to stay in Tegucigalpa include the upscale Mall Multiplaza area and around the airport.
Keep reading to find out more about the best location for tourists in Tegucigalpa, Honduras.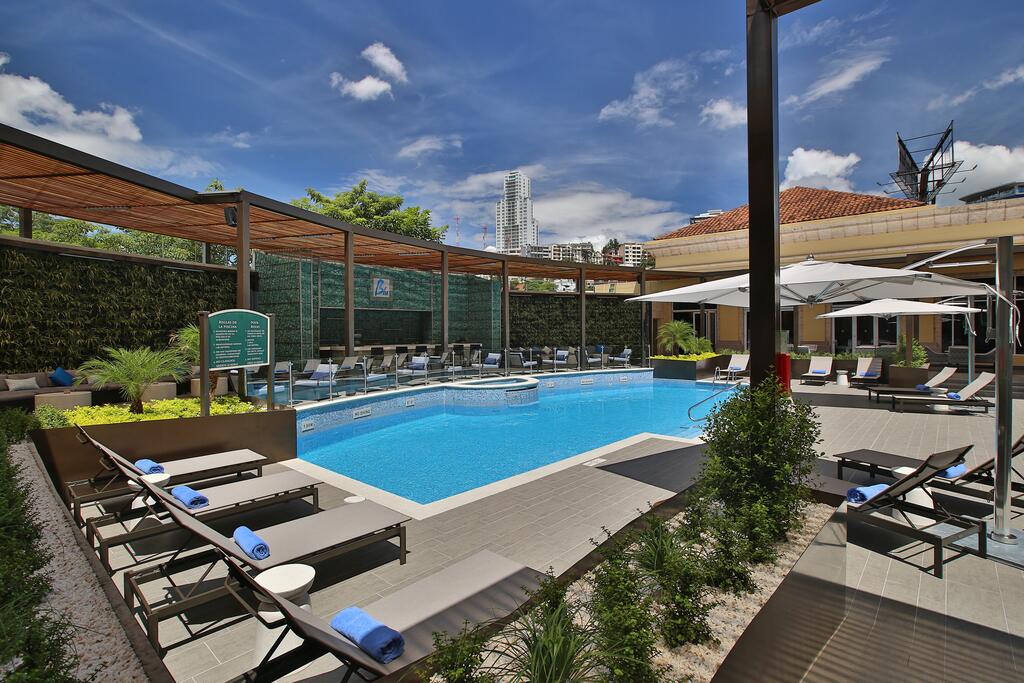 Hotel Real Intercontinental Tegucigalpa

Real InterContinental Tegucigalpa is located in the financial and entertainment district. All rooms are soundproofed and have a flat-screen satellite TV, safe, minibar, mobile stand, private bathroom with toiletries, and beds with custom mattresses.
The Best Areas to Stay in Tegucigalpa, Honduras
1. Recommended area: Colonia Palmira & around
Colonia Palmira is located east of the Historic Center of Tegucigalpa.
This lively area, centered around Benito Juárez Square, is a central and well-connected area of the Honduran capital.
Colonia Palmira is also home to Plaza San Martín, an area called "Hotel District" for its wide variety of accommodation, restaurants, and bars.
Towards the eastern end of Palmira lies the US embassy and the important commercial thoroughfares Avenida de Los Próceres and Boulevard Morazán, where you can find shopping centers, shops, and entertainment venues.
As it is a diplomatic and central area in Tegucigalpa, both Colonia Palmira and the surrounding neighborhoods (particularly the ones east) are considered safe areas in Tegucigalpa.
Additionally, this area has several accommodation options, ranging from small establishments by Honduran brands to hotels of important international chains such as Hyatt.
---
2. Mall Multiplaza & Boulevard Juan Pablo II
Multiplaza Mall is located a couple of kilometers southeast of the Historic Center of Tegucigalpa.
This important shopping center, one of the largest in the Central American country, is home to more than 200 stores and a dozen restaurants.
The exclusive area around this mall is home to the Honduran capital's upper class and its tallest office towers.
The two main thoroughfares in the area, Juan Pablo II and Suyapa boulevards are considered two of the city's commercial and financial arteries.
This area is also home to the Presidential Palace of Honduras and several government entities of the country.
Being a governmental, financial and commercial area, the streets of the neighborhoods surrounding the Multiplaza Mall are the safest in the Honduran capital.
Most of the hotels by recognized American chains like InterContinetal o Holiday Inn are also located in this area.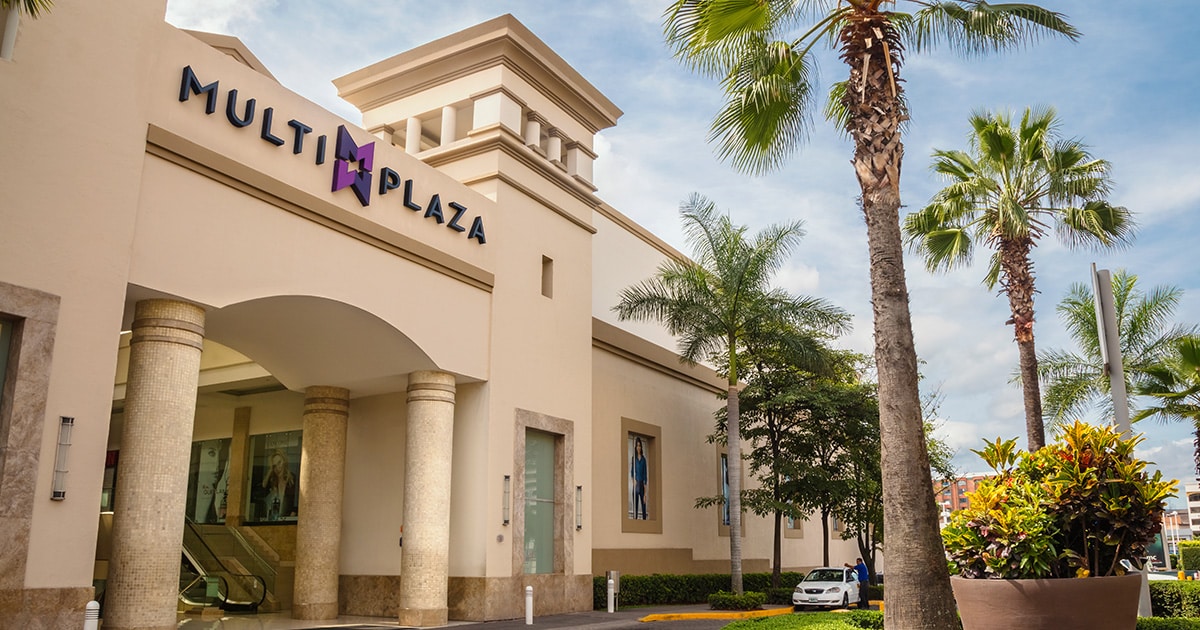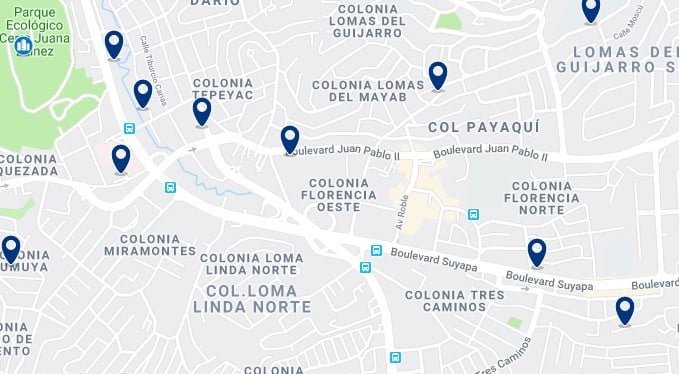 Why is this a recommended area to stay in Tegucigalpa:
Safest area to stay in Tegucigalpa
Mall Multiplaza
Luxury hotels
Best area for business travelers
---
3. Around Toncontín Airport & South Tegucigalpa
The south of Tegucigalpa is made up of a succession of middle and upper class neighborhoods and many private compounds.
It is a large, quiet area and most of its colonias (neighborhoods) are considered relatively safe.
This area is also home to the city's main international airport, the Toncontin International Airport.
Toncontín International Airport, also known as Teniente Coronel Hernán Acosta Mejía, is located 6 km (4 mi) from the city center. It is the second largest in the country and offers direct connections to other destinations in Latin America and the United States.
The area around the airport is the best location in Tegucigalpa if you're in town for a short time and don't want to venture into the city.
---
Read this in other languages