Where to Stay in Devonport – A Guide to this City in Tasmania
Devonport is a city located on the north coast of Tasmania, on the banks of the Mersey River. This small city is the third-largest urban settlement on the island and its port handles the only ferry service between mainland Australia and Tasmania. In this post, we will explore the best location to stay in Devonport, TAS.
The main tourist attractions in Devonport are located within the Central Business District and along the coast and include the Devonport Regional Gallery, Bass Strait Maritime Centre, Mersey Bluff Lighthouse, and Tiagarra Aboriginal Cultural Centre and Museum. See accommodation in Devonport City Centre
Devonport is also home to urban beaches like Coles Beach and East Devonport Beach. Lovers of nature and the outdoors should also visit the Tasmanian Arboretum located a few kilometres south of the city centre.
Devonport has a warm-summer Mediterranean climate, with mild summers (19 to 24 °C) and cool, rainy winters (6 to 13 ºC). The best time to visit Devonport is during the summer months (December to March).
To reach Devonport by air, Devonport Airport is located 7 km from the city centre at Pardoe Downs. This small airport offers domestic connections to Melbourne. Slightly busier and with connections to other places in Australia, Launceston Airport is located 100 km away.
Devonport is also connected to mainland Australia via ferry. The journey takes about 10 hours, and departures are 6 times a week. There are no passenger train services in Tasmania. That said, you can travel to Devonport from several places in Tasmania, including Launceston and Hobart, via frequent long-distance buses.
To get around the city, Devonport has a few bus routes. Additionally, the city offers traditional taxi and rental car services.
When it comes to the best location in Devonport, the CBD (Central Business District) is small, easy to navigate on foot and home to most of the accommodation options in town. See accommodation in Devonport City Centre
Keep reading to find more about the best location to stay in Devonport, Tasmania.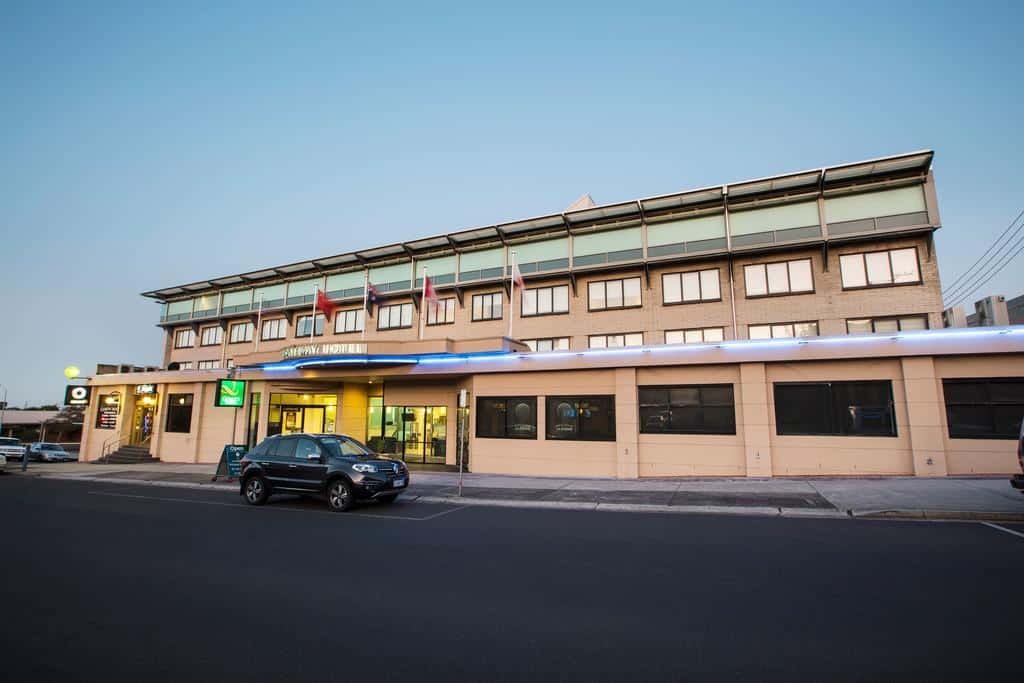 The Best Areas to Stay in Devonport, Tasmania
1. Recommended area: Devonport CBD
Devonport CBD is located on the west side of the Mersey River.
For a city its size, the City Centre is actually a lively place, it includes a pedestrian mall, shopping streets and cinemas.
Moreover, this central district is home to most of Devonports local restaurants, bars, pubs and and cafes.
The most happening area in CBD is located south of Market Square and near the Mall.
Thanks to its compact size, the City Centre can be easily explored on foot.
The Spirit of Tasmania ferry terminal is located in East Devonport, directly across the river from the CBD. The Torquay Ferry on-demand service connects both sides of the river.
As is to be expected, the CBD is also where Devonport's top hotels and motor inns are located.
---