Where to Stay in Newcastle, NSW – A Guide to the City on the Hunter
Newcastle is a seaside port city located at the mouth of the Hunter River in New South Wales, about 2 hours north of Sydney. It is the second-most populated metropolitan area in the state, and it's famous for its beaches and historic sites. In this post, we will explore the best areas to stay in Newcastle, NSW.
Newcastle's main historic and cultural attractions can be found in the city centre and include 19th-century Fort Scratchley, the Newcastle Museum, the Convict Lumber Yard, Christ Church Cathedral and the historical Newcastle Ocean Baths. Not too far, you'll find the city's most central beaches; Newcastle Beach and Nobbys Beach. See accommodation in Newcastle's CBD.
Further south lies the suburb o of Merewether. This area is famous for its beaches and laid-back ambience. Here, you'll find popular surf spots like Merewether Beach and Dixon Park Beach. See accommodation in Merewether.
A few kilometres northeast of the CBD, on the other side of the Hunter River, lies Stockton Beach, a wild, 32 km stretch of rolling sand dunes, popular for adventure sports and fishing. See accommodation near Stockton Beach.
For nature lovers, other Newcastle attractions include the Blackbutt Nature Reserve and Worimi Regional Park.
Newcastle has a humid subtropical climate. Most rains occur in late autumn and early winter (April through July). The climate is generally moderated by the Pacific Ocean's influence. Summers are warm (19-26 ºC) and mostly dry while winters are generally quite mild (9-17 ºC) and more humid. The best time to visit Newcastle is in the summer, from December to March.
In order to reach Newcastle by air, Newcastle Airport is located in Port Stephens, 15 km north (27 km by road) of the city. This small airport offers domestic connections to several cities in Australia as well as seasonal international flights to New Zealand. Far busier and with connections to virtually all destinations in ANZ, as well as long-haul services to Asia, Europe and the Americas, Sydney Airport is located 170 km away.
Additionally, you can reach Newcastle via frequent commuter NSW TrainLink passenger services from Sydney and also via long-distance buses from all across NSW and beyond. See bus routes, schedules and fares.
To get around the city, Newcastle has one of the most efficient intermodal public transport systems in Australia. The network consists of a tram line, 21 bus routes and a passenger ferry service between Queens Wharf and Stockton. Additionally, the city offers traditional taxi, ride-sharing apps and rental car services.
The best area to stay in Newcastle, NSW, is the city's CBD and Newcastle East. These well-connected areas offer most of the cultural attractions and some fantastic beaches. See accommodation in the CBD and Newcastle East.
For surfers and those looking for a more relaxed atmosphere, the suburb of Merewether has great beaches and surfers' clubs. Hamilton, located a few kilometres west of the CBD, offers an interesting mix of historical architecture and a commercial vibe. Finally, Lambton & New Lambton are pleasant, albeit more suburban, when choosing where to stay in Newcastle.
Finally, Stockton Beach is the place to go if you're looking for beaches and nature far from the city's hustle and bustle.
Please keep reading to find out more about our top choices for the best areas to stay in Newcastle, New South Wales.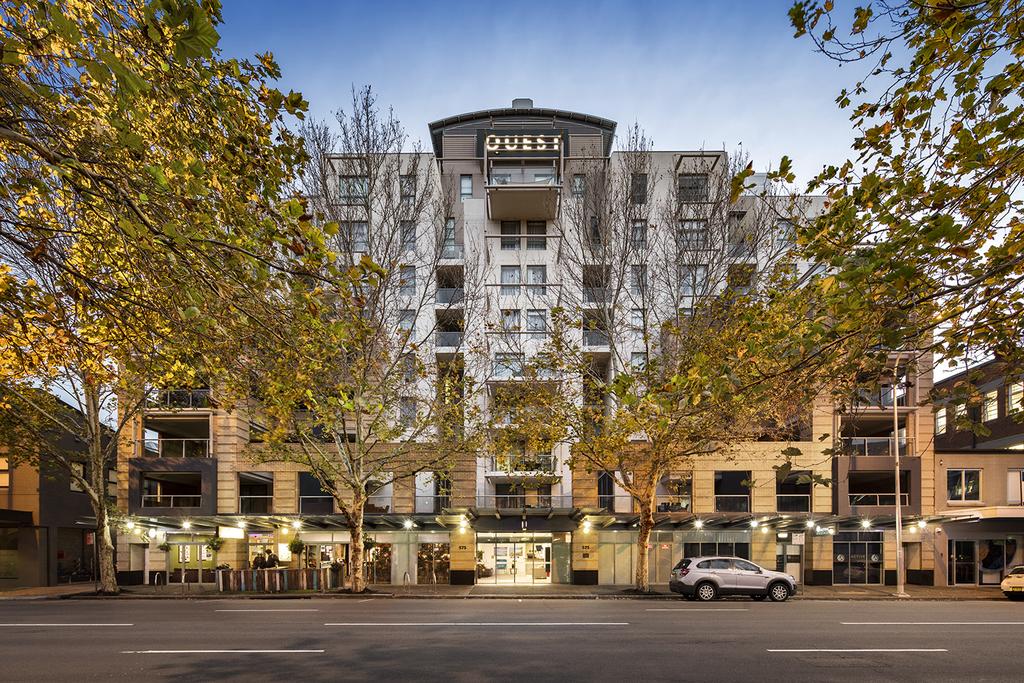 The Best Areas to Stay in Newcastle, NSW
Recommended area: CBD and Newcastle East
The Central Business District in Newcastle is home to several of the city's cultural and historical landmarks.
Located on the south bank of the Hunter River mouth, this lively area has several shopping streets filled with designer shops, quirky cafes, great restaurants, bars and clubs.
The oldest buildings in the area include great examples of colonial-era architecture such as Rose Cottage, the Convict Lumber Yard, the Bogey Hole sea bath or Christ Church Cathedral.
Fort Scratchley, a 19th-century fortification lies not too far away, in what is now known as Newcastle East.
This area is also home to the main urban beaches in town; Newcastle Beach and Nobbys Beach, a major surf spot.
Some of the main shopping and nightlife streets in the area include Hunter Street and Darby Street.
Hunter Street is incidentally the best-connected road in Newcastle, with several tram stations and bus stops connecting the city centre to the outlying suburbs.
As is to be expected, the CBD area is also home to most of the city's accommodation options. This includes budget motels, small inns and luxury hotels, along with a few cheap backpacker hostels and several tourist apartments.
All and all, the CBD is the best area to stay in Newcastle for sightseeing, as well as for the best food and nightlife in this NSW city.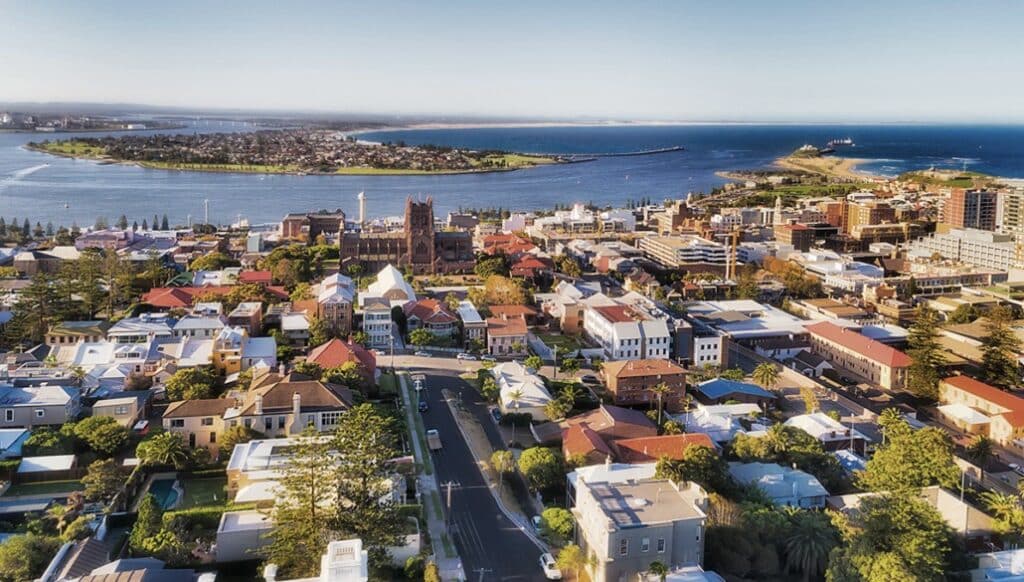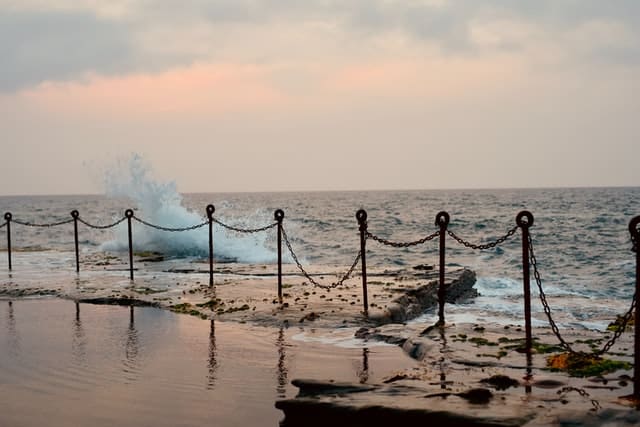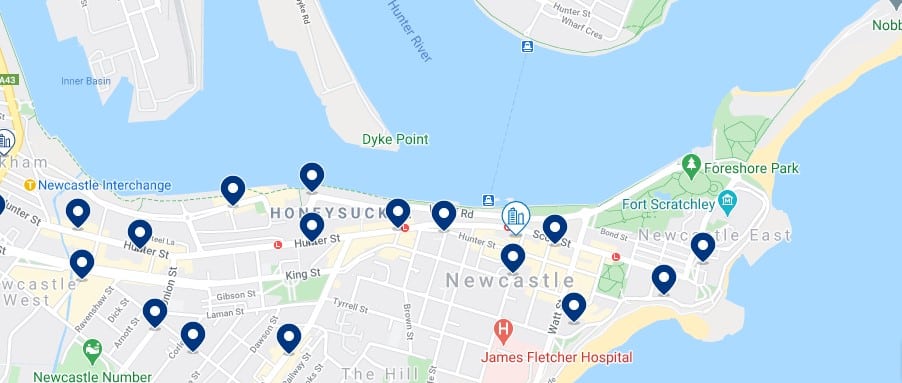 Why is this a recommended area to stay in Newcastle NSW:
Centre of the city
Historical landmarks
Urban beaches
Best area for nightlife and dining
---
2. Merewether
Merewether is located about 3 km south of Newcastle's CBD and along the coast.
This Newcastle suburb is home to some of the city's most famous beaches.
Dixon Park Beach connects on the south onto Merewether Beach, home to the Merewether Ocean Baths, the largest ocean baths south of the Equator and the Merewether Surfboard Club, considered the most successful surf club in Australia.
Merewether Beach has become a prime surfing spot thanks to its rocky bottom.
Burwood Beach is a bit more isolated and leads to Glenrock Lagoon.
This suburb is connected to the CBD via several frequent bus lines.
Merewether is the best suburb to stay in Newcastle for surfers and those looking for a relaxed, beachy atmosphere.
This area doesn't have as many accommodation options as the central districts, but it does offer budget hotels, motels and B&Bs.
---
3. Hamilton
Hamilton is a district located directly northwest of the city centre. It is divided into Hamilton North, Hamilton South, Hamilton East and Hamilton.
While the North and South suburbs are more on the residential side, Hamilton proper, as well as Hamilton East, are lively business districts with several shopping streets and dining options including Beaumont Street and Tudor Street.
Hamilton is quite well-connected to the rest of the city thanks to its TrainLink station, which can take you to the CBD in less than 10 minutes and central Sydney in just over two hours. All Hamilton suburbs also have several bus routes going through them.
With regards to attractions, this area is home to the Newcastle Entertainment Centre, Young People's Theatre, Gregson Park, The Creative Arts Space, and the Newcastle Racecourse.
Accommodation in this area is quite varied and tends to be cheaper than in the CBD. There are quite a few mid-range hotels and upmarket apartments to choose from.
Hamilton is one of the best locations in Newcastle for travellers looking for comfort and a more local vibe.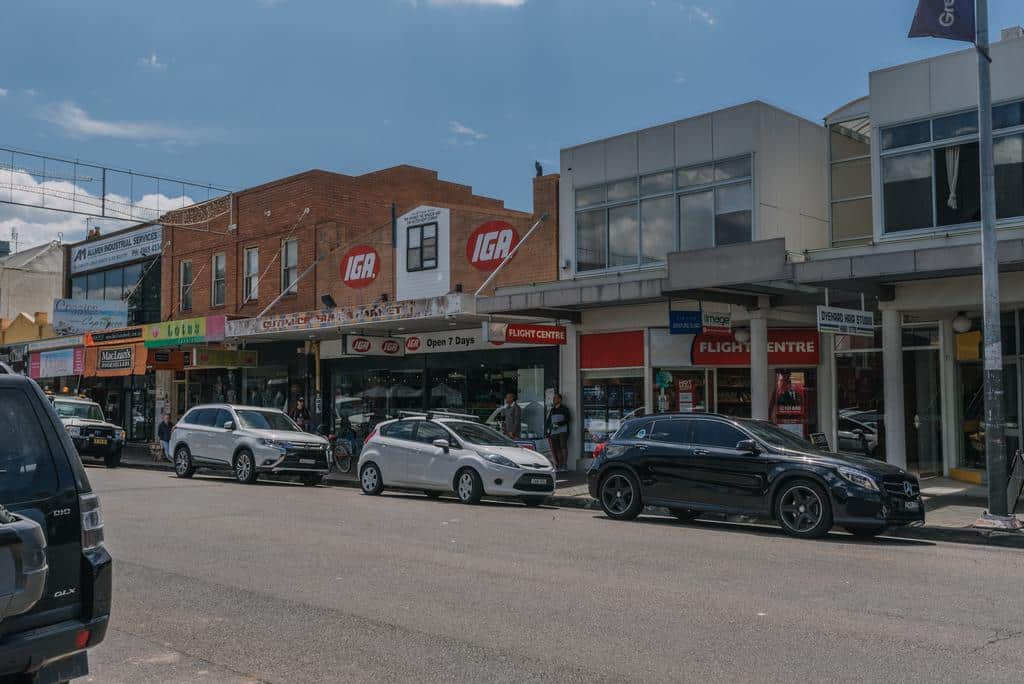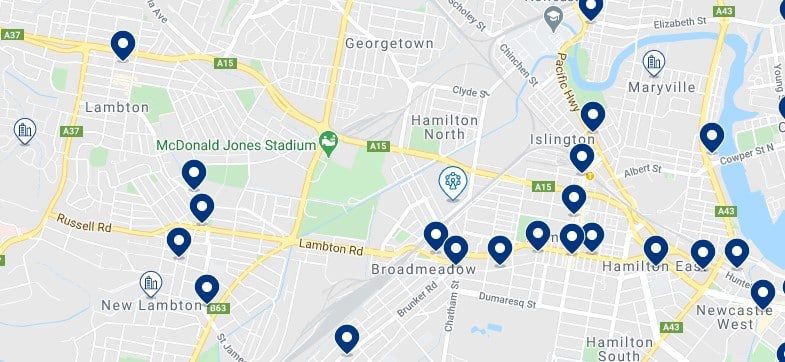 Why is this a recommended area to stay in Newcastle NSW:
Very central and well-connected
Theatres and art spaces
Great hotels and apartments at lower rates
---
4. Lambton & New Lambton
Lambton and New Lambton consist of primarily residential streets.
These suburbs are located on the west end of Newcastle, about 6 km from the CBD.
Originally a coal-mining township, it was later absorbed by Greater Newcastle.
Although the Lambtons are mainly low-rise residential developments, the entire south-western part of the New Lambton suburb is occupied by Blackbutt Reserve.
Blackbutt Reserve is a 152-hectare nature reserve located between New Lambton and Kotara where captive animals were displayed. It consists mainly of urban bushland and is also home to several nature trails, playgrounds and recreational facilities.
Because of the residential nature of Lambton and New Lambton, this part of Newcastle does not have an extensive accommodation offer. That said, it is one of the best suburbs to stay in Newcastle for a quiet holiday away from the comings and goings of the city centre.
This area is also home to the Wests Convention Centre, so it is a great area for business travellers.
---
5. Stockton Beach
Stockton Beach is located north of the Hunter River and stretches 32 km from Stockton to Port Stephens.
Its rolling sand dunes make it a very popular spot for adventure sports and four-wheel driving. You can also choose to book a fishing tour.
Stockton Beach is also a great place to just walk around and bask in the beauty of the Aussie shores.
The Stockton suburb is a pleasant area. You can get here by simply taking the ferry from Queens Wharf and have a nice walk along the shoreline.
A great portion of Stockton Beach is within the Worimi National Park.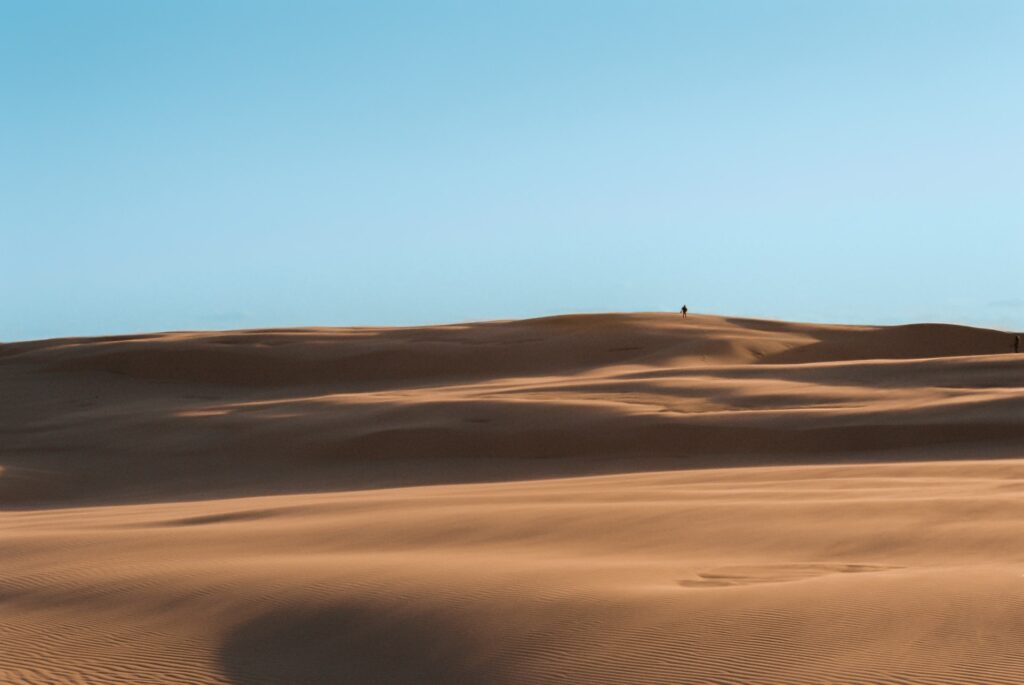 Why is this a recommended area to stay:
Wild beaches
Adventure sports and fishing
Worimi National Park
---