Where to stay in Milwaukee – A guide to the metropolis of Wisconsin
Milwaukee is the largest and most populous city in the state of Wisconsin. Located in the heart for the American Midwest, Milwaukee is famous for its breweries (beer was being brewed here even before its official founding as a city), as well as for its Major League baseball team. However, Milwaukee also has some historical and cultural attractions, which makes it a place worth exploring. In this post, we will discover the best areas to stay in Milwaukee, WI.
Milwaukee is located on the shores of Lake Michigan, 79 miles east from Madison and 82 miles north of Chicago. Its central districts offer several cultural attractions and tourist sights like the Milwaukee Art Museum, the Harley Davidson Museum, the Milwaukee Public Museum, Milwaukee Public Market, the Grohmann Museum, and the Discovery World science and technology center. See accommodation in Downtown Milwaukee.
Other unmissable tourist attractions in Milwaukee include the Milwaukee County Zoo, Mitchell Park Horticultural Conservatory, the Pabst Mansion, and the Potawatomi Hotel & Casino.
Due to its geographical location, Milwaukee has a humid continental climate. Summers are humid and warm, with frequent rainfall and high temperatures of around 93 °F (34 °C). Meanwhile, winters are usually very cold and snowy, with low temperatures sometimes reaching -5 ºF (-20 ºC). The best time to visit Milwaukee is from late spring to late summer (May through late September) when temperatures are still pleasant enough to enjoy outdoor activities and sightseeing. If you happen to be late June – early July, you cannot miss Summerfest. Advertised as "the largest music festival in the world", it takes place every year at Henry Maier Festival Park, adjacent to Lake Michigan and Milwaukee's Central Business District.
To reach the city by air, Milwaukee is served by the General Mitchell International Airport. Located 6 miles south of downtown Milwaukee, this airport offers non-stop connections to several destinations in the US, and Canada.
Milwaukee is also well-connected to Chicago and to other cities like Portland and Seattle by train. Milwaukee Intermodal Station is located in Downtown Milwaukee. See Amtrak routes, fares & schedules.
Additionally, Milwaukee is also served by long-distance bus routes connecting it to other destinations in the Midwest and East Coast. See bus routes, schedules & fares.
In order to move around the city, Milwaukee's districts and its outlying cities are very well-connected by public transport. Milwaukee's public transportation system consists of buses and a streetcar line. Additionally, both Uber and Lyft are widely available in the city, as are traditional taxis. That said, if you wish to take excursions to faraway districts or natural attractions, we recommend you rent a car for your trip.
The best area to stay in Milwaukee is East Town and the Historic Third Ward. This quaint district is packed with historical buildings and refurbished warehouses turned into cafés, restaurants, and bars. See accommodation in East Town & Historic Third Ward.
On the other hand, Westown is considered Milwaukee's central business and financial district and also has excellent public transport connections. See accommodation in Westown.
Other great areas to consider when choosing the best location in Milwaukee include Wauwatosa and Brookfield.
Keep reading to find out more about the best areas to stay in Milwaukee, WI.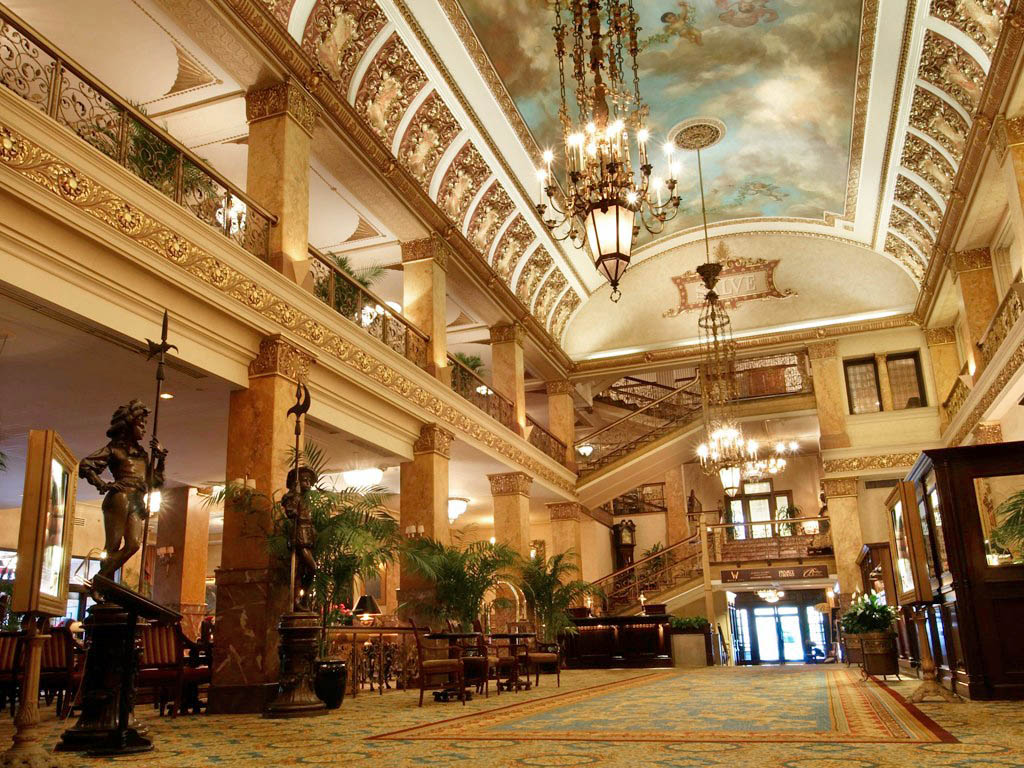 ---
Best Location in Milwaukee, Wisconsin: A Quick Guide
Below, you'll find a list of the best areas to stay in Milwaukee depending on your travel style. Keep reading this post to find all the information you need about each particular area.
---
Best Hotels in Milwaukee, WI by Theme
Something more specific in mind? Here's a list of some of the best hotels in Milwaukee. No matter your reason for visiting the city or style, you'll find it here!
---
The Best Areas to Stay in Milwaukee, Wisconsin
1. Recommended area: East Town & Historic Third Ward
Staying East Town and the Historic Third Ward allows you to see Milwaukee's industrial past.
This area is full of refurbished warehouses converted into apartments, shops, restaurants, and modern hotels.
The Historic Third Ward houses theaters, galleries, fashion boutiques, Santiago Calatrava's Milwaukee Art Museum, and the Milwaukee Public Market.
This revitalized collection of industrial neighborhoods includes condos and offices, as well as important art galleries and design studios.
This area offers charm and a lively atmosphere. It is also known as one of Milwaukee's hipster hangouts and the best area to stay in Milwaukee for nightlife.
Public transport in this area is covered by buses, the QLINE of light rail and taxis, located on several streets in the area.
---
2. Westown Milwaukee
The lively Westown neighborhood, home of the Milwaukee Public Museum, is located between on the east bank of the Milwaukee River.
Westown is full of attractions worthy of a visit, such as the historic Old World Third Street (which showcases the German heritage in Milwaukee), the city Riverwalk, important cultural institutions, and, of course, shops, restaurants, and luxurious hotels.
In Westown, you'll find the Milwaukee Public Museum, home to great exhibits that show important historical artifacts as well as scientific innovations.
Westown is considered the liveliest part of Downtown Milwaukee, it is a vibrant entertainment district with sports and cultural venues, the Miller High Life Theater and Turner Hall.
This area is served by buses in the main avenues of the city and taxis. Although, for greater comfort when moving around Westown, a good option is to rent a car.
Westown is one of the best areas to stay in Milwaukee because of its historical attractions, entertainment centers and nightlife, ideal for travelers who want to enjoy the fun that Milwaukee has to offer.
---
3. Wauwatosa
Wauwatosa is located 5 miles west of central Milwaukee.
It is a part of the Milwaukee metropolitan area, Wauwatosa is a cutting-edge city with an important commercial district, locally known for housing Mayfair Mall.
This emblematic shopping center has recognized shops, a hotel, an apartment complex, and several restaurants, so tourists choose to visit it during their stay in Milwaukee.
Wauwatosa is full of prominent buildings such as the Greek Orthodox Annunciation Church, the Lowell Damon House (which is the oldest house in the city), and more.
Wauwatosa is connected to the city center of Milwaukee through buses.
Wauwatosa or "Tosa" is a nice place that is, for sure, one of the best areas to stay in Milwaukee.
---
4. Brookfield
Brookfield, located west of Milwaukee, also belongs to the Milwaukee Metropolitan Area and is an ideal destination to stay whether for business or pleasure.
It is located 7 miles away from downtown Milwaukee, next to Wauwatosa.
This is also one of the best areas to stay in Milwaukee for shopping, with the Ruby Isle, Galleria Fest and Fountain Square, ideal for leisure and to find great items.
Brookfield, despite being known mostly as a business district, also offers parks, outdoor golf courses and some nature reserves for hiking and biking.
Like other areas of Milwaukee, in Brookfield, bus services are available, as well as taxis and car rentals.
Brookfield is another of the best areas to stay in Milwaukee, especially for business travelers or adventure seekers who love outdoor activities.
---
Read this in other languages