Where to Stay in Indianapolis – A Guide to the Capital of Indiana
Indianapolis, known as Indy, is the capital and most populous city in Indiana. Located on the banks of the White River, in the center of the state, and nicknamed the "Crossroads of America," Indianapolis is famous for hosting the largest single-day sporting event in the world, the Indianapolis 500, and for being one of the most important financial, commercial and transportation hubs in the Midwest. In this post, we will explore the best areas to stay in Indianapolis, IN.
Founded in 1821 on ancestral land inhabited by Native American peoples dating back to 10,000 B.C, some of Downtown Indy's most visited attractions include White River State Park, the Indiana State Museum, Eiteljorg Museum, the Indiana World War Memorial, Indiana Historical Society, the Indiana Statehouse, Indianapolis City Market, and White River Gardens. See accommodation in Downtown Indianapolis.
The Indianapolis Museum of Art, located in Newfields is an art museum offering exhibitions, classes, tours, and events. Additionally, to learn more about the city's history and culture, Indianapolis offers a series of themed trails like The Indianapolis Cultural Trail and the Indianapolis Canal Walk.
Outdoorsy types and those traveling with kids will also enjoy attractions like The Children's Museum of Indianapolis, the Indianapolis Zoo, Conner Prairie, Eagle Creek Park, and Fort Harrison State Park.
If you're visiting the Indiana capital to attend Indianapolis 500 or any other automobile racing competition, the Indianapolis Motor Speedway, the largest sports venue in the world, is located in the appropriately named suburb of Speedway, 6 miles northwest of downtown Indianapolis. Keep in mind that the city gets swarmed by visitors during large motorsports events and your best bet is to book your accommodation well in advance. See accommodation around the Indianapolis Motor Speedway.
Due to its inland location in the Midwest's East North Central region, Indianapolis has a humid continental climate with four very distinct seasons, hot and humid summers, and cold, snowy winters. January temperatures typically range between 20 and 35 ºF (-6 to 2 °C). Meanwhile, in the summer, average temperatures hover between 66 – 85 °F (19 – 29 °C). The best time to visit Indianapolis is from late spring through early fall (May through October) as temperatures are ideal for outdoor activities and sightseeing during these months.
To get to Indianapolis by air, the city is served by the Indianapolis International Airport. Located 7 miles southwest of Downtown Indianapolis, this major airport offers domestic connections to a wide range of destinations in the US, Canada, and Mexico.
Indianapolis is also connected by train. Amtrak's Cardinal service provides intercity connections between Indianapolis Union Station and the main cities on the Chicago – New York City corridor, including Cincinnati, Washington, Baltimore, and Philadelphia. See train routes, schedules & fares.
When it comes to moving around the city, Indianapolis's public transportation system consists of several urban bus lines. The city's central districts are easy to explore on foot, but the car is still the preferred way to navigate the city and reach its outlying suburbs and attractions. Indianapolis also has Uber and Lyft services and you can always choose to rent a car for your trip.
The best area to stay in Indianapolis, IN, is Downtown. This central area is home to many of the city's world-class museums, historic attractions, nightlife, restaurants, and some of the coolest hotels in town. See accommodation in Downtown Indianapolis.
Other great areas to keep in mind when choosing the best location in Indianapolis include East Indianapolis, Warren Township, and the area around the Indianapolis Motor Speedway.
Keep reading to find more about the best areas to stay in Indianapolis, IN.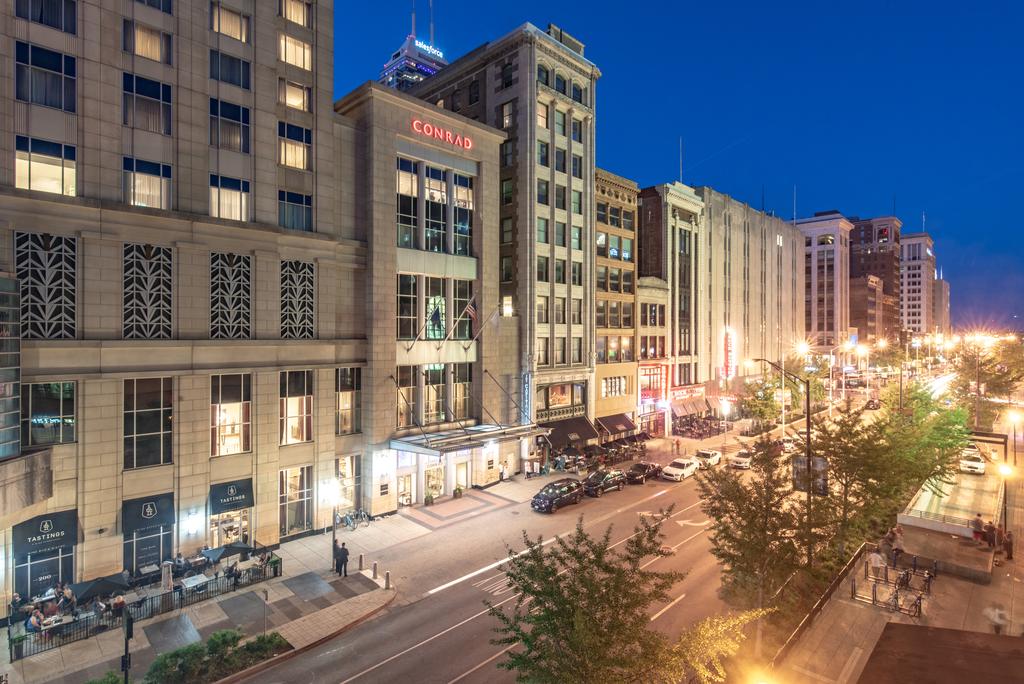 The Best Areas to Stay in Indianapolis, Indiana
1. Recommended area: Downtown Indianapolis
The central districts are home to the main cultural attractions in Indianapolis.
This lively area, also referred to as "Mile Square," is located on the east bank of the White River and is centered around the Indiana State House.
Monument Circle anchors Indianapolis's financial district. This business-oriented section is home to Indianapolis's main office towers and skyscrapers.
The Indiana Convention Center, located a few blocks south, is the largest congress and events complex in the state.
The Wholesale District is known for its restaurant scene and 19th-century landmarks.
On the west portion of Downtown Indianapolis, lies the Central Canal, a historic waterway around which you'll find many important cultural attractions like the Indiana State Museum, the Indiana Historical Society, the Kurt Vonnegut Museum and Library, or the History & Heritage Museum.
Indianapolis Union Station, located in the Wholesale District provides intercity connections to Chicago and NYC.
While Downtown Indianapolis is easy to get around on foot or by bike, you'll need to Uber or drive to move to other areas of the city.
The accommodation offer in Downtown Indianapolis is very wide. Here, you can find everything from mid-range hotel chains to the most luxurious boutique properties.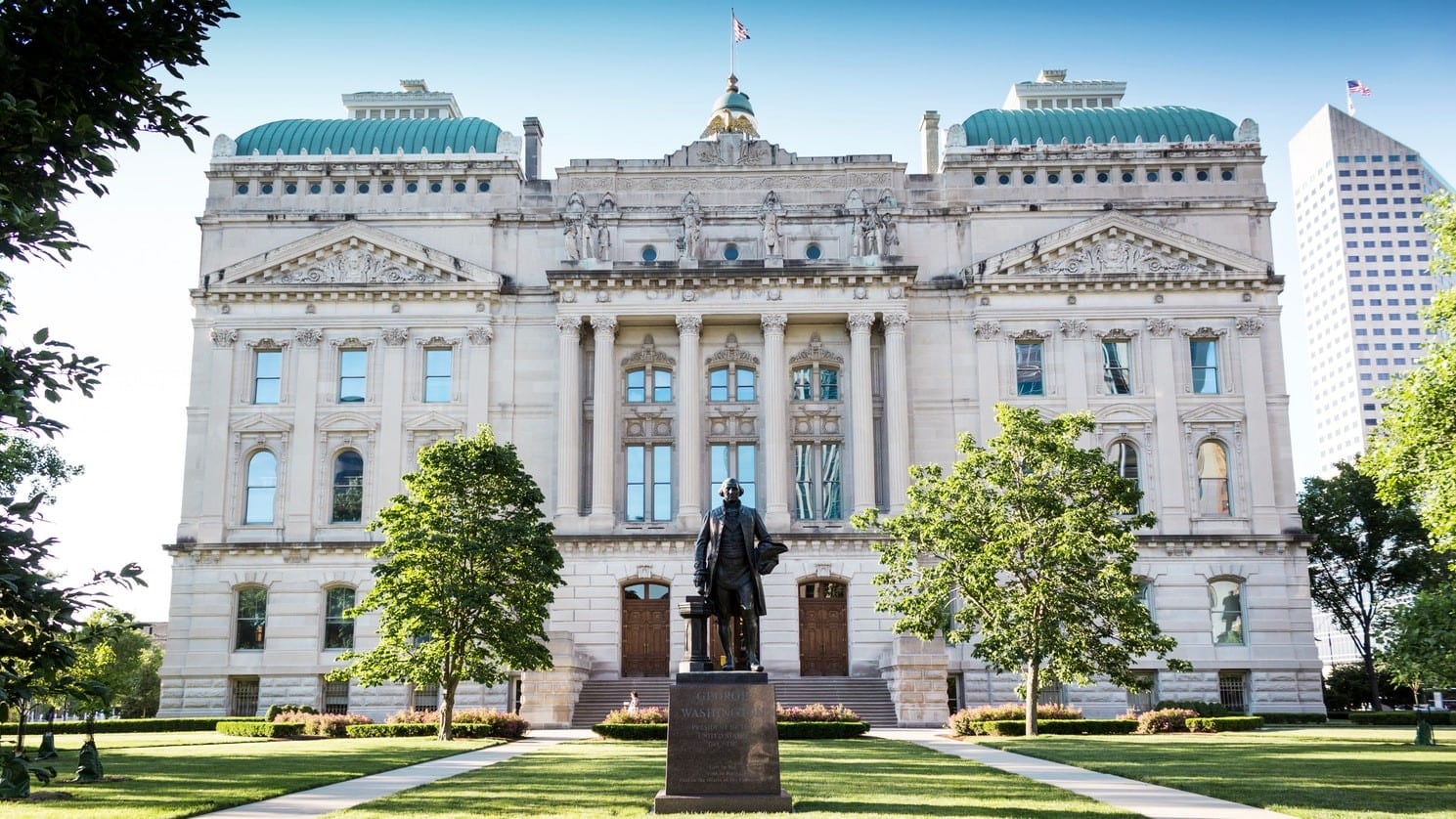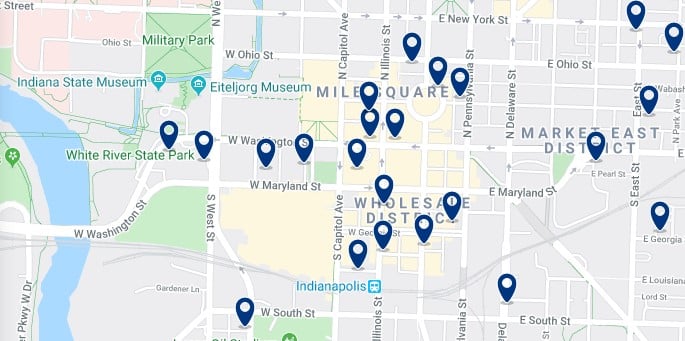 Why is this a recommended area to stay:
Best area for business travelers
Hotels of all kinds
Best area to stay without a car
Best area for sightseeing
Good area for nightlife
Indianapolis Zoo
---
2. Around the Indianapolis Motor Speedway
The Indianapolis Motor Speedway is located in Speedway, seven miles from downtown Indianapolis.
This automobile racing circuit hosts major motorsporting events like the Indianapolis 500 or the Brickyard 400.
Considered the largest sports venue in the world, this enormous complex is among the most visited attractions in Indianapolis, and is also home to the Indianapolis Motor Speedway Museum, and the Brickyard Crossing Golf Resort.
The Indianapolis 500 automobile race is held over Memorial Day weekend, usually the last weekend of May, and attracts thousands of fans from over the world.
Because the Indianapolis Motor Speedway is a major attraction in Indianapolis, the area around it has a varied accommodation offer ranging from vacation rentals and cheap motels to mid-range and luxury hotels.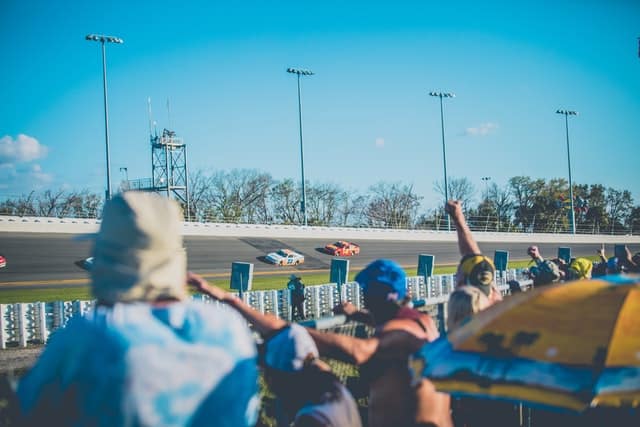 Why is this a recommended area to stay:
Indianapolis Motor Speedway
Best area to stay during motorsport events
Wide range of accommodation
---
3. East Indianapolis
Indianapolis – East comprises a succession of suburban neighborhoods and districts.
This large area is especially known for its quiet atmosphere, parks, historic residential areas, and small, local attractions.
Some popular parks in East Indianapolis include Fort Harrison State Park, Ellenberger Park, Windsor Village Park, and Brookside Park.
The Irvington Historic District is home to a collection of 19th and early-20th-century homes.
Fort Harrison State Park is a natural and historic landmark featuring a former Citizen's Military Training Camp and a World War II prisoner of war camp.
Indy's Teeny Statue Of Liberty Museum, located in the Near East section of Indianapolis, is a quirky local museum with a collection of memorabilia focusing on the Statue Of Liberty.
The hotel offer in East Indianapolis includes several budget options, mostly located, off the US-40 Highway.
---
4. Warren Township
Warren Township is one of nine townships in Marion County, Indiana.
This area, located 7 miles east of downtown Indiana offers a quiet suburban alternative to the hustle and bustle of central Indianapolis.
This residencial area has a few budget accommodations and vacation home rentals. Most of the hotels are located along the area's highways.
Because of its relative isolation, this area is best enjoyed if you have a car.
---
Read this in other languages