Torrevieja is a coastal city on Alicante's Costa Blanca, known for its beautiful beaches, salt lakes, and Mediterranean climate. This post will discover the best areas to stay in Torrevieja, Spain.
---
The coastal city of Torrevieja mainly attracts tourists seeking beach vacations and sunshine. The warm climate and stunning beaches draw thousands of European visitors each year, particularly from the United Kingdom and Germany. Moreover, many retirees from colder countries choose Torrevieja as their second home destination for its relaxed pace of life and mild winters.
When it comes to visiting Torrevieja, the best months are from May to October, when temperatures average between 24°C and 30°C. The nearest international airports are Alicante-Elche Airport (52 km) and Región de Murcia Airport (45 km), serving low-cost European airlines. Bus services connect both airports to Torrevieja, while taxis and car rental options are also available. Within the city itself, getting around is easy with local buses, taxis, bicycles, or on foot.
The City Center near Playa del Cura is the best district to stay in Torrevieja. This central location offers convenient access to a wide selection of restaurants, shops, and cultural attractions such as La Plaza de la Constitución. The vibrant promenade Paseo Marítimo Juan Aparicio offers a pleasant atmosphere for strolls and dining by the sea. Find accommodation in Torrevieja's City Center.
Other great areas in Torrevieja include La Mata for its unspoiled beach scene and proximity to the vibrant night market in Plaza Encarnación Puchol and Orihuela Costa for its water sports and amenities.
To learn more about these neighborhoods and other options, keep reading our guide on the best areas to stay in Torrevieja, Spain.
---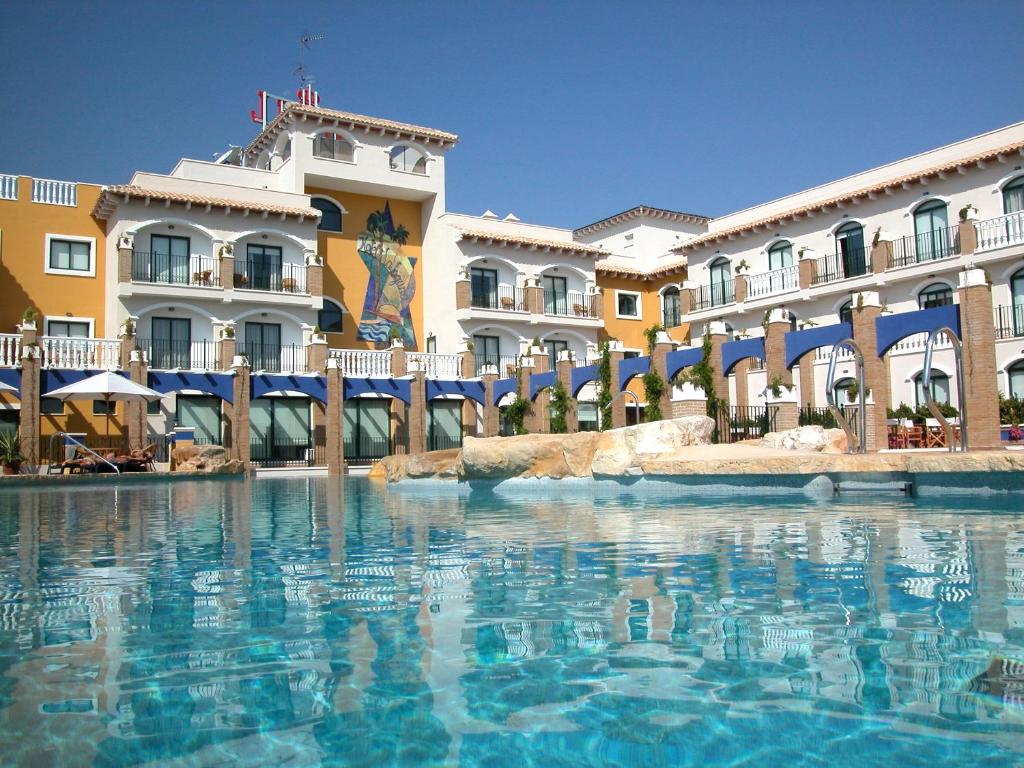 ---
The Best Areas to Stay in Torrevieja, Spain
1. Torrevieja Centro
Our Recommended Area to Stay in Torrevieja, Alicante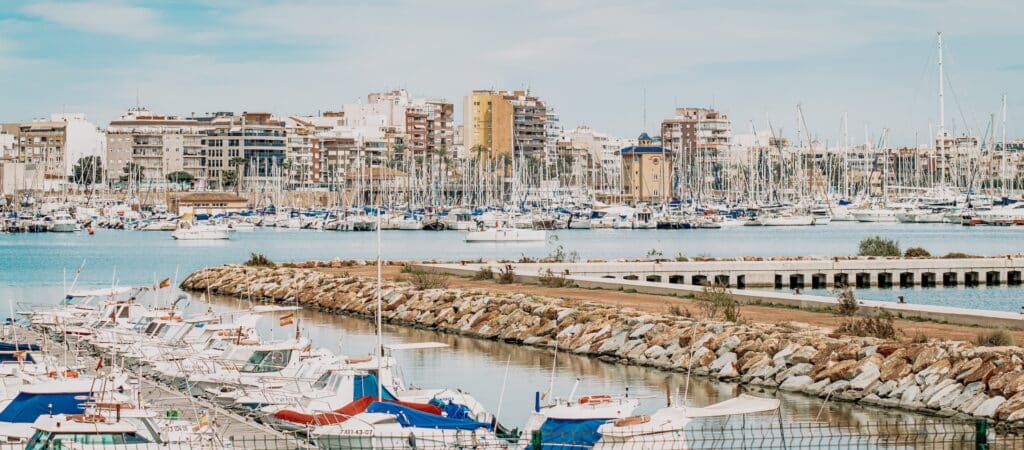 Torrevieja Centro, located at the core of Torrevieja, is an attractive destination for travelers seeking a historical and cultural experience. The area stands out due to its well-preserved Old Town and bustling marina, which serves as a focal point for various activities. The city center's prime location allows easy access to stunning beaches.
The Old Town showcases Torrevieja's rich history. Visitors can explore the charming narrow streets and discover emblematic buildings such as the Church of the Immaculate Conception, built in 1789. Additionally, the Natural History Museum offers insight into the local environment.
There are two popular beaches within walking distance from Torrevieja Centro: Playa del Cura and Playa de los Locos. Both offer soft golden sand and refreshing Mediterranean waters, perfect for a sunny beach day or a seaside stroll. These provide various water sports and family-friendly beach-side amenities.
The area boasts a lively nightlife with bars, clubs, and restaurants. Quality dining options are abundant in Torrevieja Centro, where one can savor traditional Spanish tapas or indulge in international cuisine.
Travelers can conveniently navigate Torrevieja Centro through public transportation, bus lines, or taxis. Bike rentals also provide an environmentally friendly alternative for exploring the area.
Accommodation options in Torrevieja Centro include a selection of hotels and apartments for all budgets. Prices can fluctuate depending on the season, with higher rates during summer. To make the most out of your visit, booking accommodations early is advisable to secure the best deals.
Featured Accommodation in Torrevieja Centro
---
2. Playas de Orihuela
Fantastic Residential Area South of Torrevieja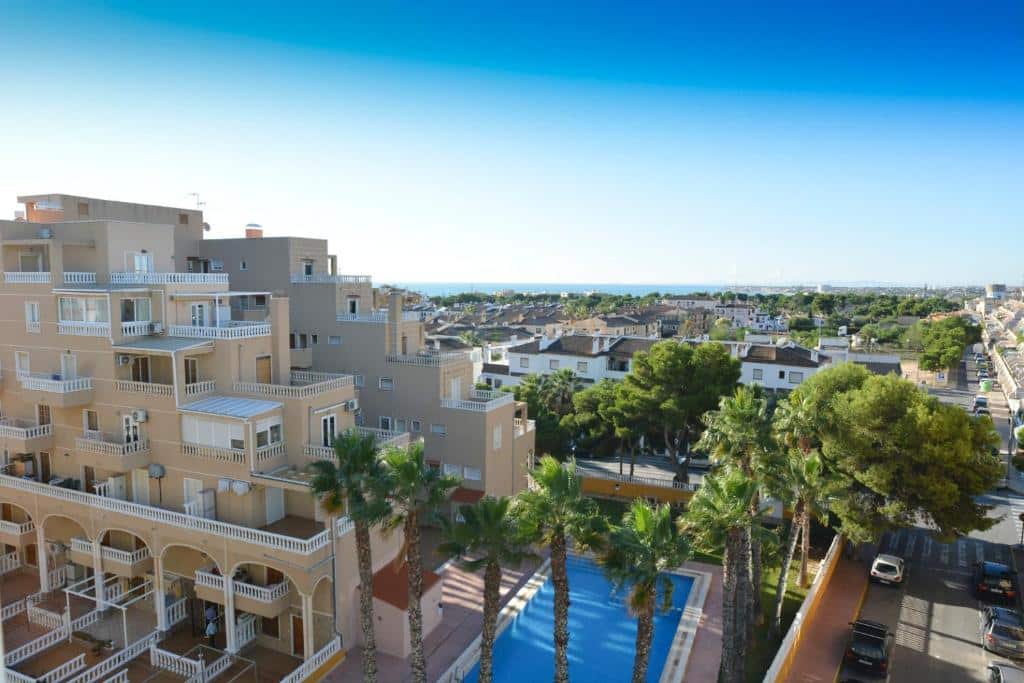 Orihuela Costa, a highly regarded town near Torrevieja, boasts an appealing coastal charm. Located approximately 15 kilometers south of Torrevieja, this area is a delightful vacation destination for those seeking sun and sand.
Orihuela Costa features beautiful sandy beaches and numerous rocky coves. Visitors can explore the picturesque La Zenia Beach, visit the notable Cabo Roig Marina and its iconic tower, or take a leisurely walk along the Playa de la Glea promenade.
When it comes to transportation in Orihuela Costa, the area is easily accessible by car via major highways like N332 and AP-7. Public transport options include local bus services connecting Torrevieja to other nearby locations such as Alicante City and Murcia.
Orihuela Costa offers various hotel selections catering to diverse preferences and budgets. While some hotels focus on luxury amenities with premium pricing, others provide more affordable accommodations without compromising on quality or comfort. The best time to visit Orihuela Costa is during summer when warm temperatures make outdoor activities particularly enjoyable.
Featured Accommodation in Orihuela Costa
---
3. La Mata Beach
Best Area to Stay in Torrevieja near the Beach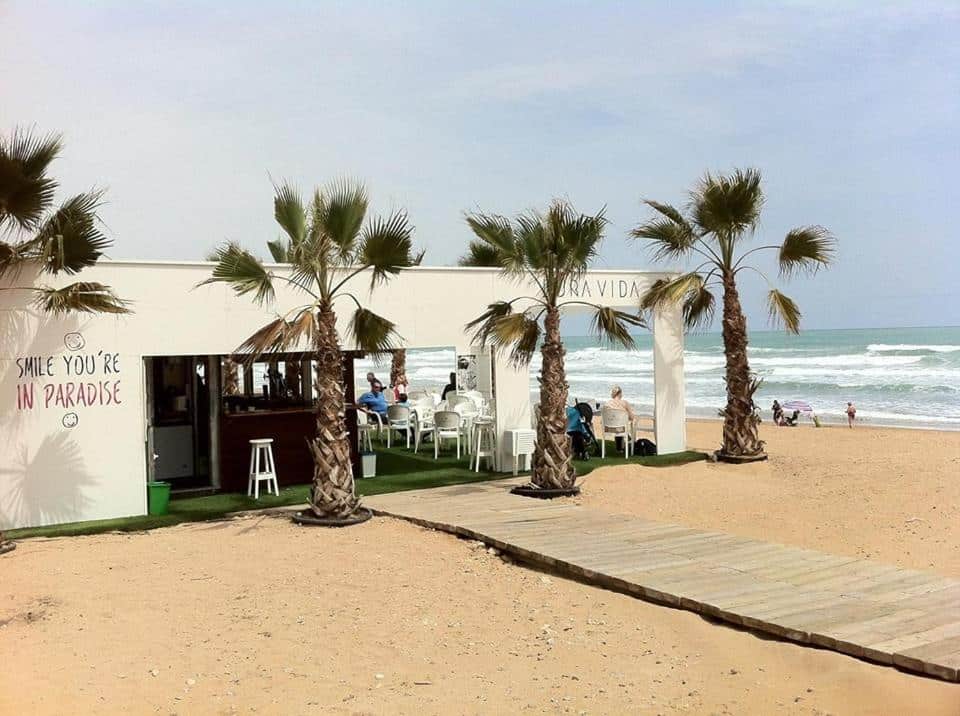 La Mata is a serene and picturesque neighborhood that offers a respite from the bustling city life. Approximately 4.5 kilometers from Torrevieja's city center, La Mata has distinct characteristics that make it an attractive option for visitors seeking a more laid-back atmosphere.
The main drawcard in La Mata is undoubtedly the stunning La Mata Beach. It stretches over 2 kilometers and offers golden sands and a lively promenade filled with restaurants and shops. Nature enthusiasts will appreciate the Laguna de La Mata Natural Park, featuring saltwater lagoons, walking trails, birdwatching opportunities, and an informative visitor center.
The nightlife in La Mata is relatively subdued compared to other areas of Torrevieja. This area offers good transportation options via the CT11 bus service. Bus routes also link to nearby cities such as Orihuela or Alicante.
In terms of accommodation, La Mata's hotel landscape is predominantly comprised of mid-range hotels and rental apartments, catering mainly to family-oriented visitors and those seeking a peaceful retreat. The average nightly cost of this accommodation is usually reasonable, making La Mata an appealing destination for budget-conscious travelers.
Featured Accommodation in La Mata, Torrevieja
---
4. Near Aquopolis Torrevieja Water Park
Best District for Family-Friendly Fun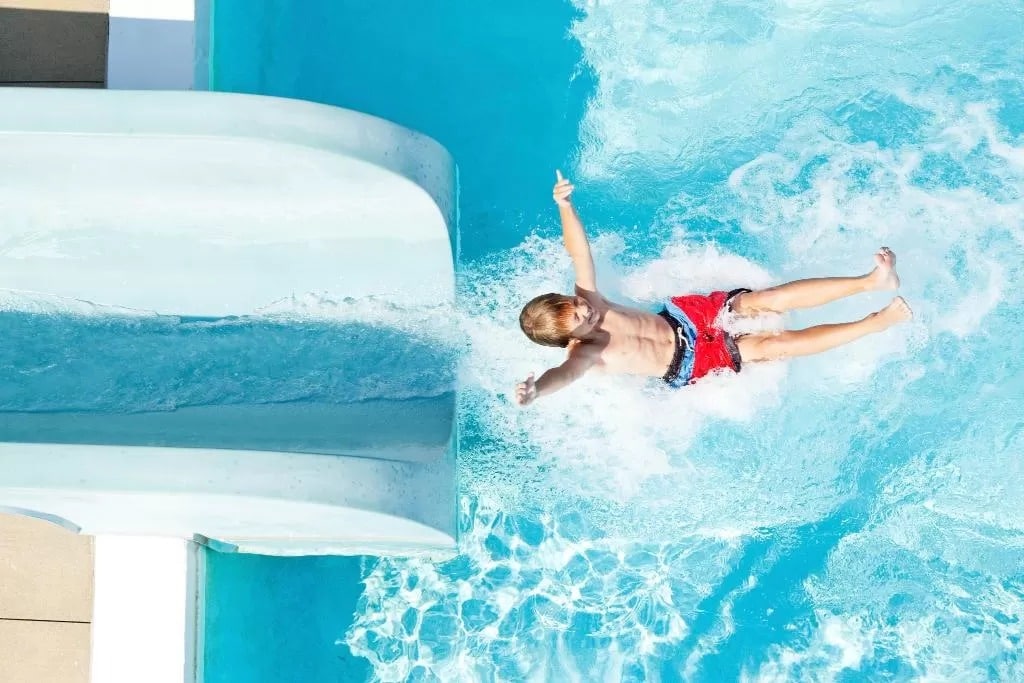 The area surrounding Aquopolis Torrevieja Water Park in Torrevieja boasts ample opportunities for travelers to dive into adventure and relaxation. Positioned approximately 3.5 kilometers west of Torrevieja city center, the neighborhood offers a sense of ease and accessibility to the bustling downtown district and the pristine Mediterranean coast.
One of the key highlights of this area is the popular Aquopolis Torrevieja Water Park itself. A perfect destination for families and friends, the park features exciting water rides, slides, and pools to refresh visitors during hot summer days. History enthusiasts will appreciate a visit to the nearby Museum of the Sea and Salt (Museo del Mar y de la Sal), showcasing salt extraction's significant role in shaping Torrevieja's development.
The neighborhood prides itself on its accessibility to sandy beaches like Playa de los Naufragos, Cala Ferris, and Playa Del Cura. In terms of shopping opportunities, shoppers can stroll down Calle Ramón Gallud or visit Habaneras Shopping Centre to explore a mix of local boutiques and popular international brands. Parque de las Naciones offers a peaceful respite with verdant landscapes and picturesque ponds.
Transportation in this area includes bus lines (such as L9) that connect visitors to the city center and other parts of Torrevieja. Additionally, taxis are readily available throughout the neighborhood.
Accommodation options in the area range from affordable hostels and budget hotels to mid-range and luxury options.
Featured Accommodation near Aquópolis Torrevieja Water Park
---
Read in other languages:
|ES| Las mejores zonas donde alojarse en Torrevieja, Alicante.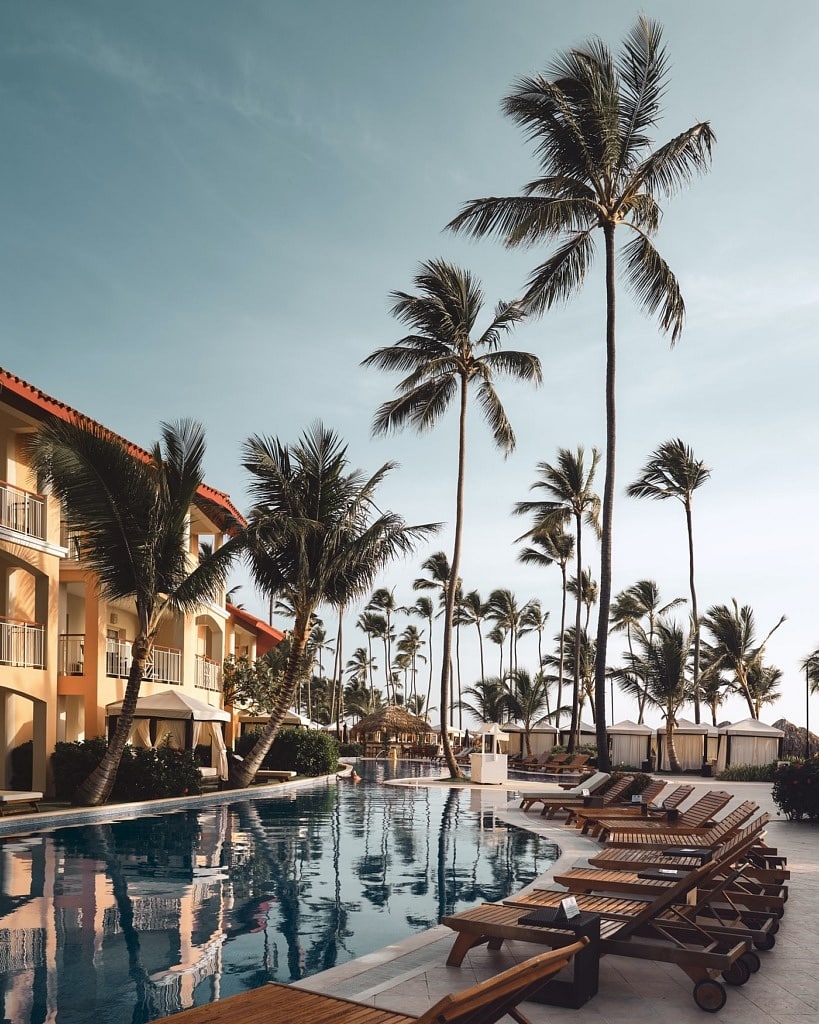 ---