Where to Stay in Waterford – A Guide to the Oldest City in Ireland
Waterford is a city located in the southeast of Ireland, in the province of Munster. It is famous for holding the title of Ireland's oldest city (it was founded by Vikings in 914 A.D.), its glassmaking industry and for being the birthplace of Ryanair, Europe's largest airline. In this post, we will discover the best areas to stay in Waterford.
This Irish town is about 130 km from the country's capital, Dublin, and 100 km from Cork. It is the largest settlement in southeastern Ireland and 5th most populous in the country. Some if Waterford's main tourist attractions include Waterford Crystal, the city's main glassmaking industry heritage site, Garter Lane, Reginald's Tower and the Medieval Museum.
Waterford has a small airport, best known for being the departure point of the first-ever Ryanair flight, bound for London-Gatwick. However, at present, this airport doesn't have commercial passenger flight, so in order to reach it by air, you'd need to fly to Dublin and make your way to Waterford by train or bus. Irish Rail operates a direct train from Heuston Station to Waterford every 4 hours, the journey takes 2h 11m. Alternatively, Bus Eireann operates a bus from Busárasto Waterford every 2 hours.
When it comes to public transport, Waterford has 5 local bus lines (distinguished by the letter "W" and the line number) and one suburban line to Tramore.
In order to reach the outlying suburbs or the natural sights around the city, you may want to rent a car for your stay in Waterford.
When it comes to the best areas to stay in, Waterford Historic Centre offers the widest selection of accommodation, sights, and nightlife, as well as the best transport options. See accommodation in Waterford Historic Centre.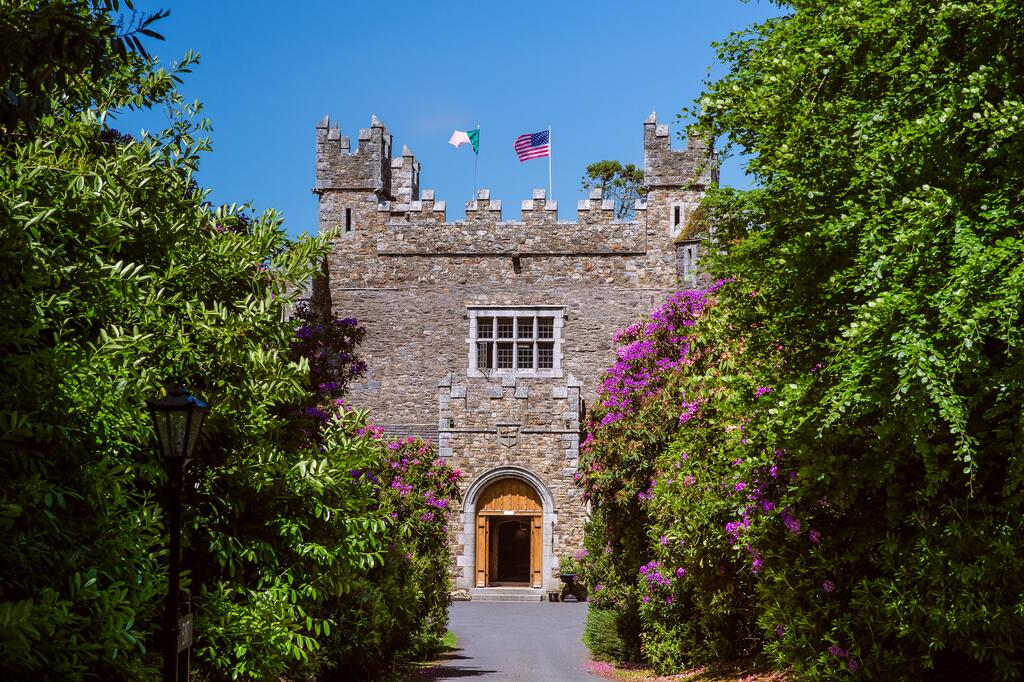 The Best Areas to Stay in Waterford, Ireland
1. Recommended Area: Waterford City Centre (Historic Quarter)
Waterford's Historic Town is the oldest quarter in the city and the oldest district in any city in Ireland.
The focal point in Waterford's Old Town is known as the Viking Triangle, located on the banks of River Suir.
Some of Waterford's medieval walls and fortifications, such as Reginald's Tower date back to the 11th century A.D.
This part of town is also known for being home to the Waterford Museum of Treasures, which displays local archaeological finds and Waterford Crystal, old glassmaking facilities open to the public.
This area concentrates most of the shopping areas, restaurants, bars and nightlife in Waterford.
This is also the district where most hotels, B&Bs and accommodation options are located.
Most local bus lines (namely W1, 2 and 3) depart from the centrally located Clock Tower and connect the city centre with the city's outlying districts and suburbs.
Waterford City Centre is the best area to stay for visitors interested in culture and history. It is also where most public transport options are located.
---
2. Near Waterford Institute of Technology (WIT)
Waterford Institute of Technology is a state-funded, higher education institution located in the southwest of the city centre of Waterford.
This institute, locally known as WIT, has six schools and offers programmes in business, engineering, science, health sciences, education and humanities and is one of the largest higher-education centres in the southeast of Ireland.
The area around WIT has a typical Irish suburban ambience.
Paddy Browne's Rd is the area's main thoroughfare, with several banks, pubs, bus stops and shops.
This area is also home to Waterford Shopping Centre, a local shopping mall with high street shops and lots of food and drink establishments.
Lines W1 and W2 of Waterford's bus system connect this area with the city centre (Clock Tower stop).
---
Read in other languages:
|ES| Las mejores zonas donde alojarse en Waterford, Irlanda.