Where to Stay in Rome – A Guide to This City of Georgia
Rome is a small but dynamic city of Georgia, located on seven hills, hence its name inspired by the Italian capital.
Rome is crossed by three important rivers: The Etowah, the Osstanaula, anhttps://bestdistricts.com/wp-admin/profile.phpd the Coosa.
The city has a Historic Center located on Broad Street, where there are well-preserved buildings from the beginning of the century.
In addition, the city has shops, boutiques, restaurants of all kinds, art galleries, bookstores, and cafes to enjoy leisure time in Rome, Georgia.
The climate in this southern city usually has very hot and humid summers, followed by short and rainy winters.
Considering the activities that can be done outdoors and the variety of shops to go, the best time to visit Rome is from May to June and from August to October.
Anyone visiting Rome will arrive at Richard B. Russell Airport, located 10 kilometers from the City Center.
This city has important tourist areas such as Downtown, full of museums, galleries, transport connections and affordable hotels, making it one of the best areas to stay in Rome, Georgia. See accommodation in Downtown Rome.
Here's a guide with the best areas to stay in Rome, Georgia.
The best areas to stay in Rome, Georgia
1. Our favorite area: Downtown Rome
Downtown perfectly reflects Rome's agricultural and industrial past.
Its heritage is showcased in museums such as the Rome Area History Museum.
Some houses with a particular style of the late nineteenth century can be seen through the Downtown, giving a picturesque and quiet atmosphere to the area.
As an interesting fact, Rome won the award for hosting one of the best-preserved historical centers in the United States.
This area has many entertainment options, including bars and restaurants.
During the day, nature lovers you can enjoy the natural attractions of the area, such as lagoons and mountains.
Downtown Rome has good connections through public transportation and taxis. In addition, it is a good area to stay in Rome with a car, whether it is your own or a rented vehicle.
Downtown Rome is one of the best areas to stay in Rome, as accommodation in this area is comfortable and affordable to enjoy a trip through the southern United States.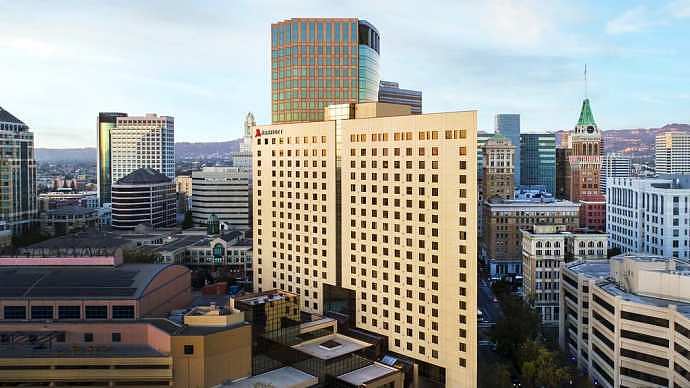 Dónde dormir en Oakland, California – Downtown
Why is this a recommended area to stay in Rome, GA:
Near the attractions
Best area for sightseeing
Best area for business travelers
---
Read this in other languages