Where to Stay in Rome – A Guide to This City of Georgia
Rome is a city in Georgia. Located in the foothills of the Appalachian Mountains, Rome shares its location on seven hills with the Italian capital from which it took its name. This city is known for its antebellum mansions and as a regional center of healthcare, education, and manufacturing. In this post, we will explore the best areas to stay in Rome, GA.
The main cultural attractions in Rome's center include the Clock Tower, Rome Area History Center, Between-the-Rivers Historic District, Heritage Park, and Myrtle Hill Cemetery. See accommodation in Downtown Rome.
Other attractions in Rome include the Oak Hill & Martha Berry Museum and Chieftains Museum.
Rome, GA, has a humid subtropical climate with hot summers and cool winters because of its location. January temperatures typically range between 31°F and 53ºF (-1 – 12 °C). Meanwhile, in the summer, average temperatures hover around 66 – 91 °F (19 – 33 °C). The best time to visit Rome is during the spring and early summer (March – June) and again during the fall (September – December); during these seasons, temperatures are still pleasant enough to enjoy outdoor activities without the summer heat.
To get to Rome by air, residents of Rome use Atlanta's Hartsfield–Jackson International Airport, located 80 miles away. This major hub offers connections to every corner of the US, as well as frequent non-stop flights to destinations in Canada, Mexico, Latin America, and Europe. Additionally, Chattanooga Airport is located 70 miles away.
When it comes to moving around the city, the city has an urban bus system. That said, cars remain the best way to get around town. That said, downtown Rome is pedestrian-friendly and also has Uber and Lyft services. You can always choose to rent a car during your stay.
The best area to stay in Rome, GA is Downtown. This lively district is home to the city's historic landmarks, main cultural attractions, nightlife, restaurants, and accommodation. See accommodation in Downtown Rome, GA.
Keep reading to find more about the best areas to stay in Rome, GA.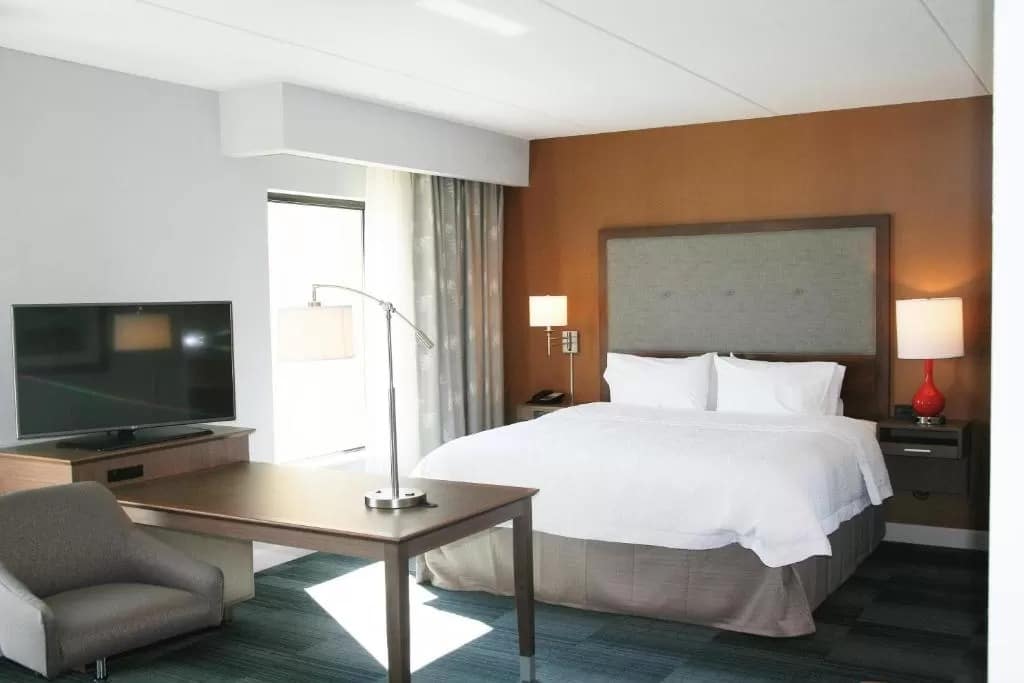 The Best Areas to Stay in Rome, Georgia
1. Recommended area: Downtown Rome
Downtown perfectly reflects Rome's agricultural and industrial past.
Its heritage is showcased in museums such as the Rome Area History Museum.
Some houses with a particular style of the late nineteenth century can be seen through the Downtown, giving a picturesque and quiet atmosphere to the area.
As an interesting fact, Rome won the award for hosting one of the best-preserved historical centers in the United States.
This area has many entertainment options, including bars and restaurants.
During the day, nature lovers you can enjoy the natural attractions of the area, such as lagoons and mountains.
Downtown Rome has good connections through public transportation and taxis. In addition, it is a good area to stay in Rome with a car, whether it is your own or a rented vehicle.
Downtown Rome is one of the best areas to stay in Rome, as accommodation in this area is comfortable and affordable to enjoy a trip through the southern United States.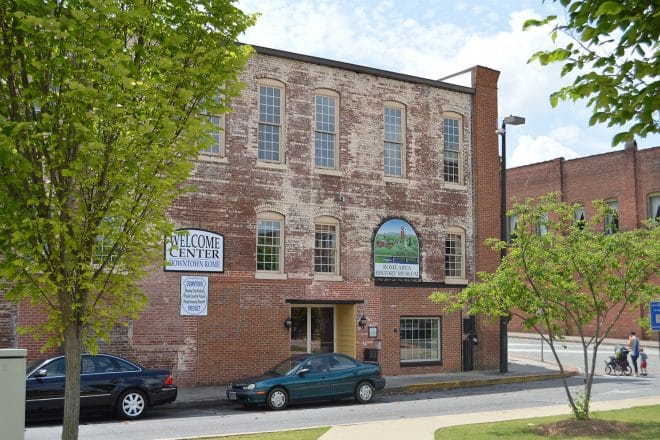 Dónde dormir en Oakland, California – Downtown
Why is this a recommended area to stay in Rome, GA:
Near the attractions
Best area for sightseeing
Best area for business travelers
---
Read this in other languages