Where to Stay in Virginia Beach – A Guide to this Coastal City
Virginia Beach is a coastal city on the shores of the meeting between the Chesapeake Bay and the Atlantic Ocean, in southeastern Virginia.
The city is primarily visited by residents of Washington, D.C., as the capital of the United States is a 3-hour drive away.
However, these dates are considered the high season in Virginia Beach, so booking in advance is recommended. As it is a coastal area, many visit Virginia Beach from May to the beginning of September to enjoy the beaches and the open skies of summer.
Similarly, it should be noted that hotels on the seafront are, generally, more expensive than those near urban areas.
Virginia Beach is a city that can be explored on foot, but for long distances, cars are the best option. Summer traffic can be a bit heavy, but there are plenty of parking spaces.
Travelers visiting Virginia Beach will arrive at Norfolk Airport, located approximately 30 km from the center of the coastal city.
The fabulous beach aside, Virginia Beach offers attractions like parks and breathtaking views.
The best area to stay in Virginia Beach is around the beach, as the hotels in this area offer panoramic views and are close to quality bars and restaurants. (See accommodation in Virginia Beach).
Here's a guide with the best areas to stay in Virginia Beach, Virginia
The Best Areas to Stay in Virginia Beach, Virginia
1. Our Favorite Area: Virginia Beach
When you are so close to the ocean it is difficult to think of anything other than spending whole days on the beach, playing in the sand and enjoying the sea.
Virginia Beach has parks and malls where you can shop from clothing to souvenirs.
The most important attraction in the heart of Virginia Beach is the boardwalk, from which you get spectacular views. On this walk, there are also shows with live music and a variety of bars to enjoy.
Among the things to see in this area is the statue of King Neptune, a 12-ton bronze sculpture that guards the entrance to the beach.
The best way to get around the beach area is by bike or on foot, although, if you arrive by car, there are several parking places in the area.
For art lovers, there is the Boardwalk Art Show and the Virginia Museum of Contemporary Art, located on Parks Avenue near the coast.
Another option is the small neighborhood of ViBe, a creative district full of artists and artisans where different works are offered, surf culture is taught and many skaters are seen.
The best place to stay in Virginia Beach is the beach area, as it has comfortable hotels, restaurants, and shops to visit. It is the perfect getaway for those looking for a relaxing plan.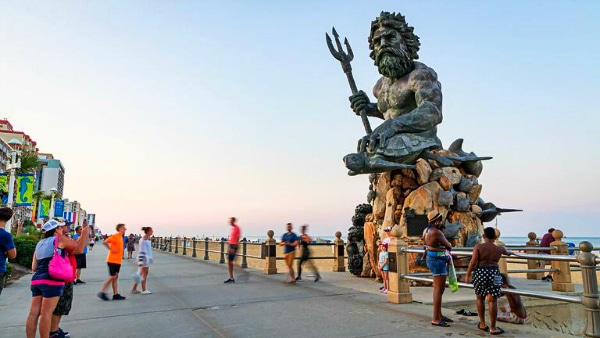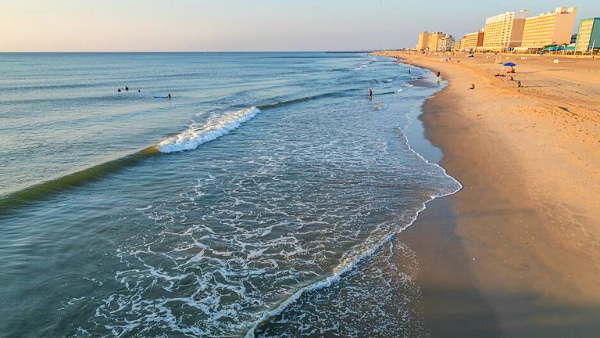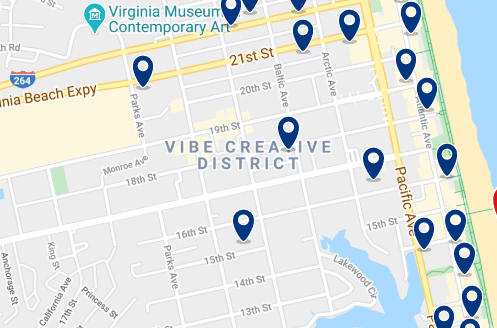 Why is this a recommended area to stay:
Hotels with views
Museums and galleries
Best area for sightseeing
---
Read this in other languages