Cozumel is a picturesque island situated off the eastern coast of Mexico's Yucatan Peninsula, near the popular tourist destination of Cancun. It is renowned for its vibrant coral reefs and azure Caribbean waters. In this post, we will discover the best areas to stay in Cozumel.
---
The main draw to Cozumel is its stunning natural environment, making it primarily a beach and eco-tourism destination. Its extensive coral reefs are part of the Mesoamerican Barrier Reef System, the second-largest reef system in the world, attracting scuba divers and snorkelers to explore its marine wonders. The island also features lush jungles filled with exotic wildlife, offering opportunities for hiking and bird-watching.
The best time to visit Cozumel is during the dry season, between November and April when temperatures range between 70°F and 90°F. Cozumel International Airport (CZM) connects the island with several major cities in North America as well as connections through Cancun International Airport (CUN). Ferry services transport passengers between Playa del Carmen on the mainland and Cozumel. Taxis and rental cars are available for getting around the island.
The best area to stay in Cozumel would be San Miguel de Cozumel, the largest town on the island. You will find numerous shops selling handcrafted artisan items, a wide selection of restaurants, and easy access to beaches for relaxation or snorkeling. The charming town's streets maintain an authentic Mexican ambiance despite welcoming a large number of tourists. Find accommodation in Cozumel.
For those seeking tranquility away from mainstream tourism areas, consider northern Cozumel near Punta Molas or southern areas around Punta Sur Ecological Park or El Cedral village for their proximity to some of the least developed beaches and natural landscapes on the island.
We invite you to continue reading this guide on finding the best areas to stay in Cozumel to make the most of your trip to this Caribbean paradise.
---
---
Where to Stay in Cozumel: Accommodations Map
---
The Best Areas to Stay in Cozumel
1. San Miguel de Cozumel
Our Recommended Area to Stay in Cozumel, Quintana Roo, Mexico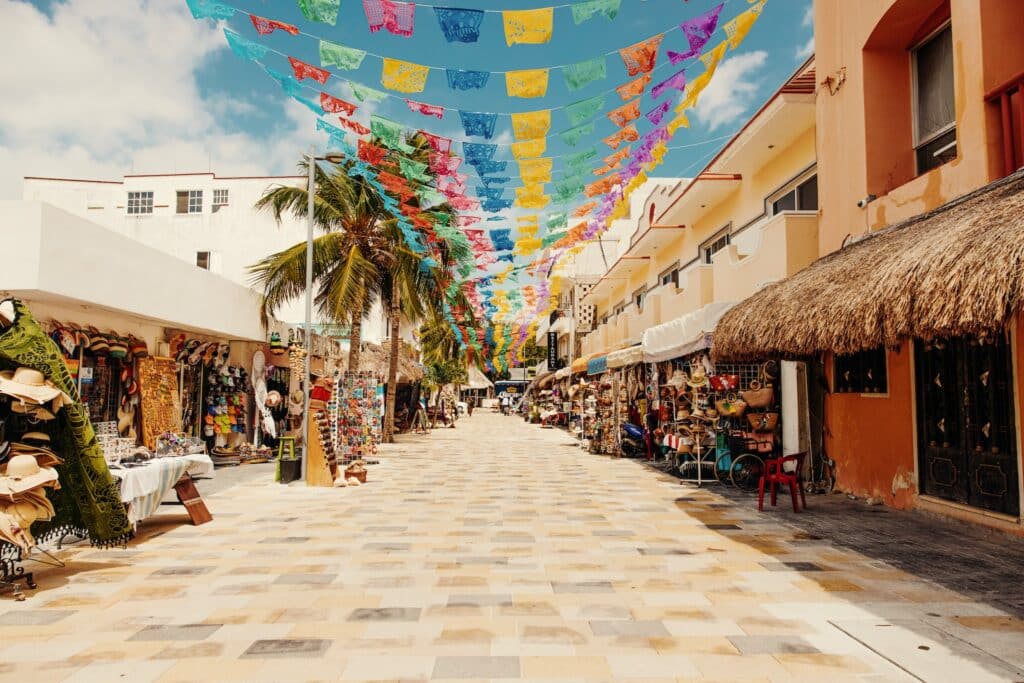 San Miguel de Cozumel, often simply referred to as Cozumel, is a vibrant area located in the eastern part of the island of Cozumel, Mexico. The central square, Plaza del Sol, is approximately 17 kilometers from Punta Sur Park, located at the southern tip of the island.
One characteristic that sets San Miguel de Cozumel apart is its appealing coastal atmosphere. The area's history can be traced back to ancient Mayan times, which is evident in several sites preserving Mayan ruins. Moreover, San Miguel de Cozumel boasts an assortment of architectural styles, including Spanish colonial and modern designs.
Six noteworthy attractions in the area are the San Gervasio Archaeological Site, the Museum of Island Cozumel (Museo de la Isla de Cozumel), Punta Langosta Shopping Mall, Plaza del Sol, Chankanaab National Park, and San Miguel Church.
Nightlife in San Miguel de Cozumel offers a variety of options, from live music venues to casual bars along the waterfront. The area's atmosphere is generally laid-back and relaxed, with a focus on enjoying good company and delicious local cuisine.
Regarding transportation within San Miguel de Cozumel, tourists can rely on buses or taxis to travel around the island. Furthermore, bike rentals are also available for those looking for a more environmentally friendly way to explore the surroundings.
The accommodation options within San Miguel de Cozumel include budget-friendly hostels and mid-range hotels. Prices vary depending on the season but tend to be more affordable between May and November when tourism experiences a slight decline due to occasional rainy weather. However, it is essential to note that dates may change based on weather conditions and other factors affecting tourism.
In summary, San Miguel de Cozumel presents visitors with a rich cultural experience full of fascinating history and architectural styles while offering diverse attractions, picturesque beaches, and inviting nightlife. With various options for transport and accommodation, it is an ideal area for those looking to explore a different side of the island.
Featured Accommodations in San Miguel de Cozumel
---
Read in other languages:
|ES| Dónde alojarse en Cozumel, México.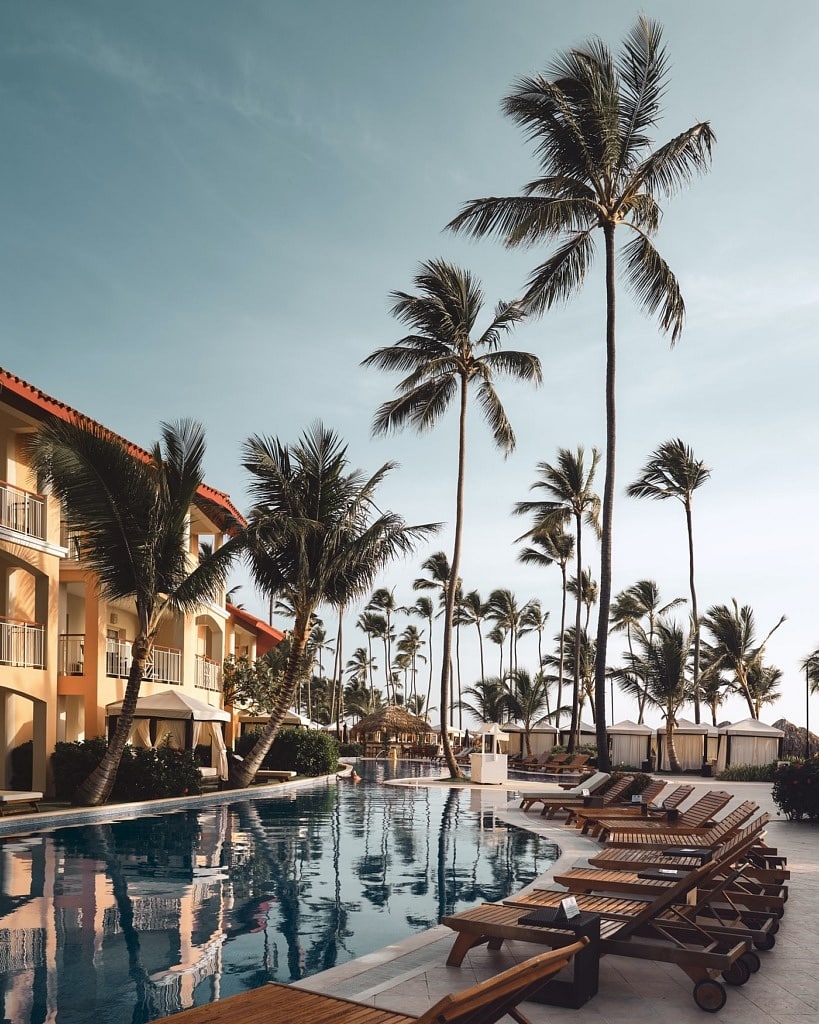 Where to stay in other cities