Where to Stay in Akron – A Guide to this Ohio City
Akron is a small Ohio city known for being friendly and easy to get around, having its own airport, a university community and cultural attractions that make it a dynamic place beyond its size.
This charming small city can easily be explored on foot and by bike. In addition, Akron has an effective bus system that connects many areas of the city and makes it easy to move between its neighborhoods.The time in Akron is divided into hot summers and icy, windy winters. Therefore, to enjoy all the attractions of the city, it is best to visit Akron between June and September.
A curious fact is that some people think that the hamburger was invented in Akron, so it is not strange to find many burger sales in the city.
One of Akron's legacies is his music since renowned groups and singers were born here, so venues with live music abound, especially in the Downtown area.
On the other hand, the Historic Arts District is known for its nightlife and, in it, you can find from jazz bars to an independent cinema and a popular artisan ice cream parlor.
Downtown is considered the best area to stay in Akron because, in addition to concentrating most of the tourist attractions, it is close to points of interest in the city such as the University of Akron and the Museum of Art. See accommodation in Downtown Akron.
Here's a guide with the best areas to stay in Akron, Ohio.
The Best Areas to Stay in Akron, Ohio
1. Our Favorite Area: Downtown Akron
Downtown Akron, like in many cities of the United States, is an entertaining area with several places to see, fashion stores and restaurants for all tastes.
One of the most important sites in this area is the Akron Art Museum, with numerous pieces by international and national artists that are especially attractive to art and culture lovers.
Other places to visit here are the John S. Knight Center, an arts center where works are exhibited and events are held throughout the year.
One of the advantages of staying in Downtown Akron is its proximity to the university, which is why the university community of the city gives a youthful atmosphere to this area, as well as to its cafes and bars.
Near this area are food places that are worthy of any foodie.
A few minutes west of Downtown is the zoo, making this one of the best areas to stay in Akron for family trips.
Downtown is one of the easiest areas to get around in Akron , as it is very pedestrian-friendly. However, it also has several bus stops to move to other areas.
Downtown is one of the best areas to stay in Akron for being one of the most vibrant neighborhoods in the city, and for its great hotel offer.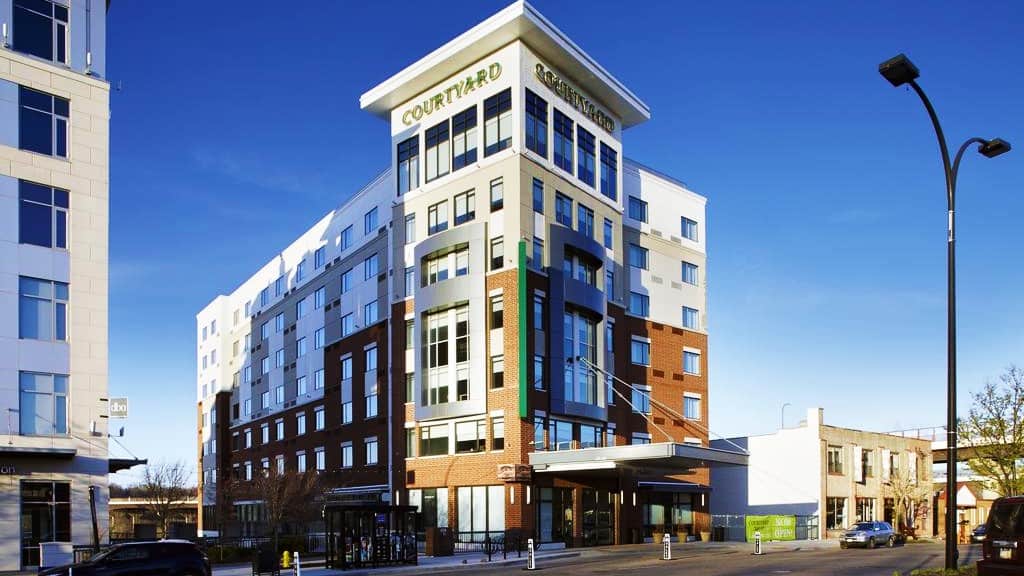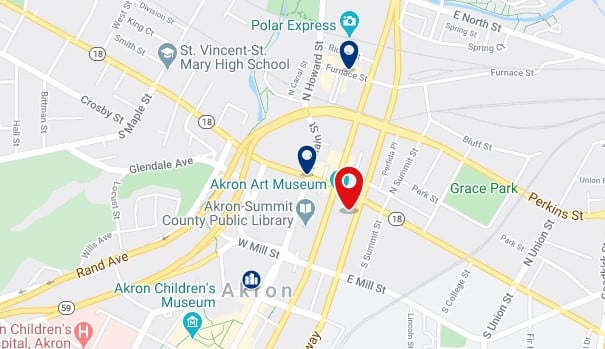 Why is this a recommended area to stay in Akron, OH:
Best area for sightseeing
Pedestrian-friendly
Heart of the city
Akron Art Museum
Great transport connections
Best area for nightlife
---
Read this in other languages