Where to Stay in Akron – A Guide to this Ohio City
Akron is a city in Ohio. Located in the northeast of the state, 40 miles south of Cleveland and nicknamed the "Rubber Capital of the World," Akron is famous for its industrial heritage and as the birthplace of the hamburger. In this post, we will explore the best areas to stay in Akron, OH.
The main cultural and tourist attractions in Akron's city center include the Akron Art Museum, the Akron Children's Museum, the Ohio and Erie Canalway Heritage Area, Glendale Cemetery, Hower House, and the Cummings Center for the History of Psychology. See accommodation in Downtown Akron.
Stan Hywet Hall & Gardens, located in Northwest Akron, is a historic house and museum. The expansive estate includes manicured gardens, a carriage house, a greenhouse, and the main mansion, one of the largest houses in the US.
Due to its location in the Great Lakes region, Akron has a humid continental climate. The city experiences four distinct seasons, warm summers and cold, snowy winters. July average temperatures are usually between 62 and 82 ºF (17 – 28 ºC). Meanwhile, January temperatures hover 19 and 33 ºF (-7 – 0 ºC). Rains are constant throughout the year regardless of the season. The best time to visit Akron is from spring to fall (April through November). During these months, temperatures are warm enough to enjoy outdoor activities and sightseeing.
To reach Akron by air, the city is served by Akron–Canton Airport. Located 10 miles southeast of downtown Akron, this small airport offers domestic connections to a handful of cities including Chicago and Philadelphia. For a much wider range of domestic and international routes, Cleveland Hopkins International Airport is located 42 miles north of the city.
Akron is not currently served by any train services. That said, the Cuyahoga Valley Scenic Railroad offers a tourist train service from Akron to the Cuyahoga Valley National Park.
Akron is, however, connected by several long-distance bus routes connecting it to other destinations in the Midwest. See long-distance bus routes, schedules & fares.
To move around the city, Akron has public transportation system consisting of urban bus routes. Akron also offers taxis, mobile applications (like Uber or Lyft), and rental car services.
The best area to stay in Akron is Downtown. This lively district is home to the city's most interesting cultural attractions, the best shopping centers, restaurants, nightlife venues, and the widest selection of accommodation. See accommodation in Downtown Akron.
Keep on reading this post to find out more about the best location in Akron, OH.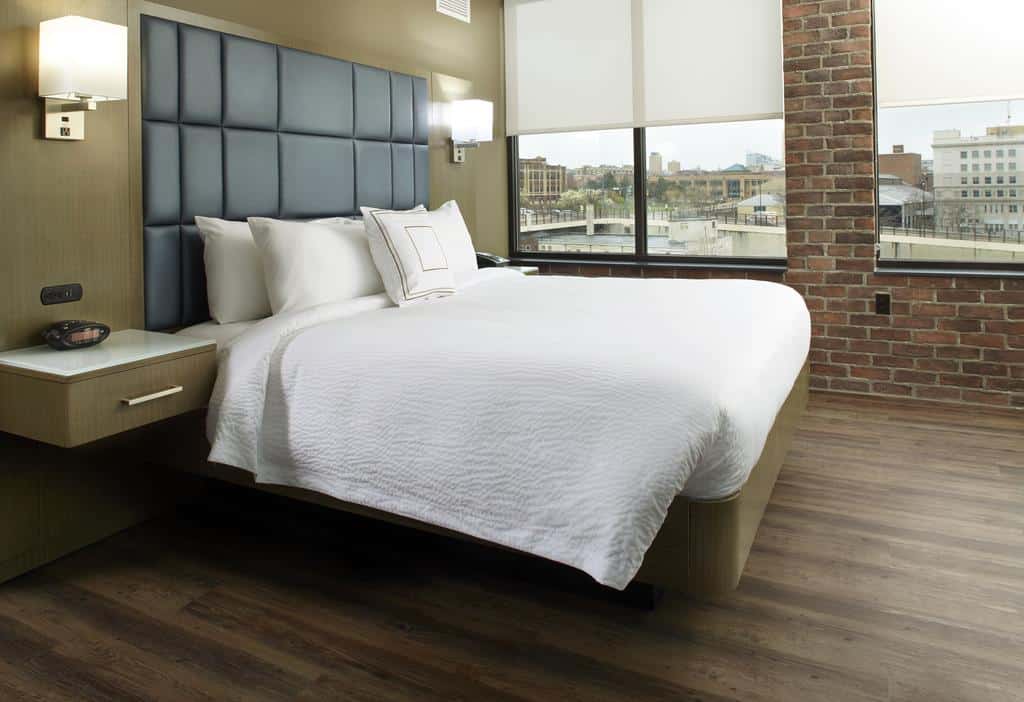 The Best Areas to Stay in Akron, Ohio
1. Recommended area: Downtown Akron
Downtown is Akron's main commercial and entertainment district. This area is packed with places to see, shopping centers, boutiques, and restaurants for all tastes.
One of the most important tourist sights in this area is the Akron Art Museum. This avant-garde structure holds an interesting collection of local, national, and international works of art.
The John S. Knight Center is an art center offering temporary exhibitions.
The Akron Children's Museum is an interactive space offering exhibits on science, technology, health, and culture.
The 50-acre Akron Zoo is located just west of downtown and is home to over 1,000 animals representing over 100 different species.
Downtown is one of the easiest areas to get around in Akron, as it is very pedestrian-friendly. However, it also has several bus stops to move to other districts.
Downtown Akron also offers the widest selection of accommodation in the city. Here, you can find everything from cheap and mid-range hotels to some luxury options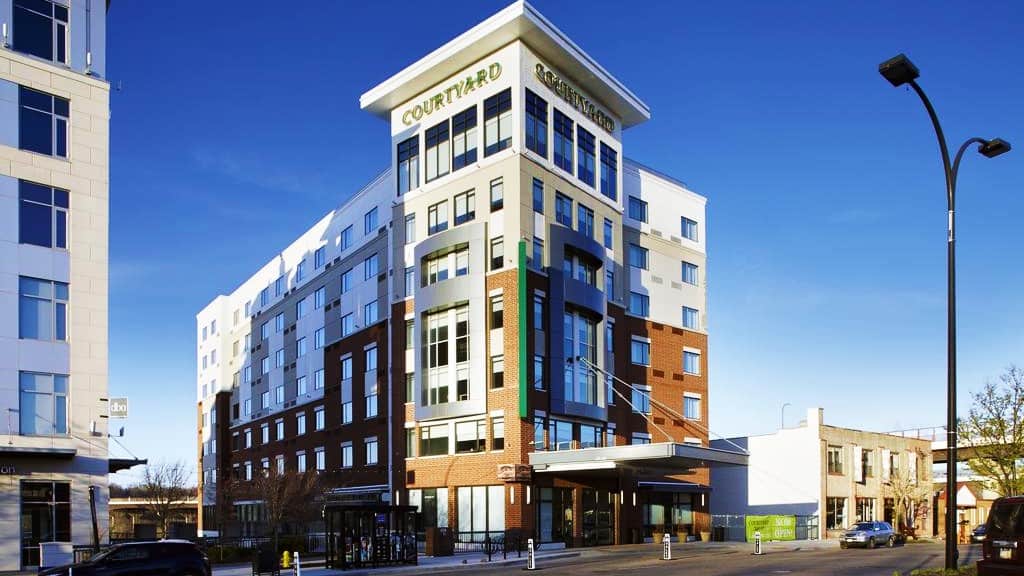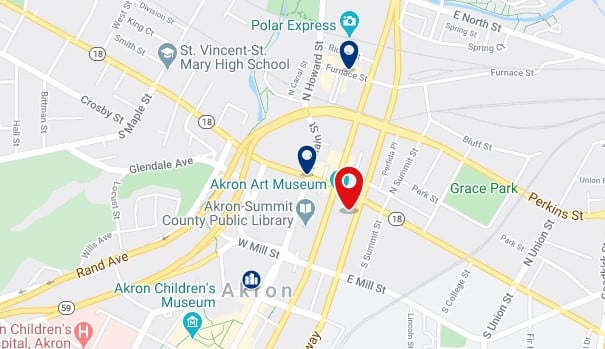 Why is this a recommended area to stay in Akron, OH:
Best area for sightseeing
Pedestrian-friendly
Heart of the city
Akron Art Museum
Great transport connections
Best area for nightlife
---
Read this in other languages