Where to Stay in Mississauga – A Guide to This Canadian City
Mississauga is an independent city, but it is part of Toronto's metropolitan area.
This Ontario city is home to Lester B. Pearson International Airport, Toronto's main air terminal.
Mississauga's gastronomy brings together the best specialties of American, European and Asian cuisine, with a degree of authenticity in ingredients such as salmon.Many tourists come to this city attracted to its history, culture, nature and, above all, its proximity to Toronto. In addition, Mississauga can be reached by plane, train, or car.
The best time to travel to Mississauga is in the summer, although each season has its charm.
Spring is beautiful, autumn is spectacular and winter is for ski and snowboard lovers.
In addition, Mississauga meets all the requirements in terms of culture since it has museums, festivals, and theatres.
When choosing where to stay in Mississauga, the surroundings of the Toronto Pearson International Airport stand out for their variety of hotels (See accommodation near the airport).
Here's a guide with the best areas to stay in Mississauga, Canada.
The Best Areas to Stay in Mississauga
1. Our Favorite Area: Near Toronto Pearson International Airport
Toronto International Airport is the main gateway to Canada for many visitors, as it is the most important air terminal in the country.
Therefore, this is the best area to stay in Mississauga.
The airport is an attraction in itself, as it is impressive, with extensive facilities and all kinds of amenities for passengers.
Transport here is guaranteed, as Canada has an excellent system that connects this area to the rest of Mississauga and Toronto, including the Up Express light rail and taxis.
Various attractions can be enjoyed here, such as Nathan Phillips Square, Toronto's famous ice rink, the South African War Memorial, and the Threshold Aviation Airliner Aventure.
This is also one of the best areas to stay in Mississauga for business travelers for its business-type hotels.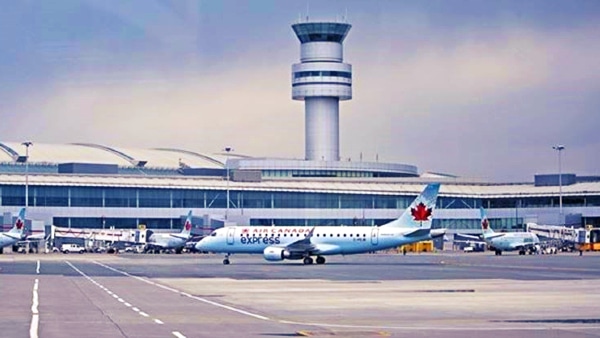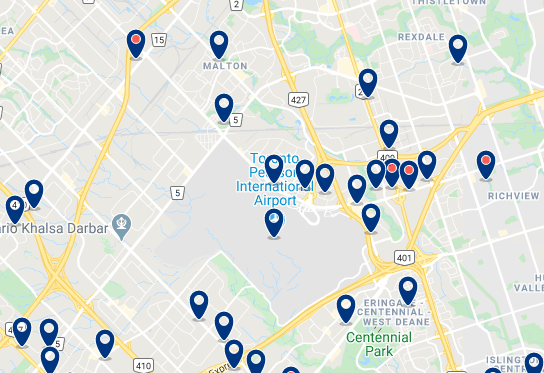 Why is this a recommended area to stay in Mississauga:
Near Toronto's airport
Good transport connections
Best area for business travelers
---
2. Mississauga City Centre
Mississauga City Center is home to many modern condos, including the spectacular Absolute World towers, nicknamed "Marilyn Monroe" because of its hourglass shape.
It is an area very well-connected by public transport, including frequent connections to downtown Toronto.
Some of its most important nearby attractions are Square One, Ontario's largest shopping center, the Living Arts Center, and the Central Library and Kariya Park considered the city's hidden gem.
The Mississauga City Center is an exciting area during all hours of the day, thanks to the number of restaurants, hotels, and cinemas in the area.
It has the privilege of being one of the best areas to stay in Mississauga for its great tourist places and for hosting festivals, roadshows, and multicultural events.
---
Read this in other languages